Ik zag voor het eerst een Herschel rugzak bij een voormalig collega. Ik moest een beetje lachen want de rugzak was bijna even groot als zij zelf. Zo'n rugtas lijkt echt mega op een heel klein vrouwtje. Maar het model van de rugtas was heel leuk en de tas bleef een lange tijd in mijn achterhoofd hangen. Ik ben namelijk helemaal geen backpack girl maar sinds ik deze van Monki heb, ben ik ze meer gaan waarderen.
Echter is de rugtas van Monki iets te vormloos waardoor ik er bijvoorbeeld geen laptop in mee kan nemen. En ik was alweer vergeten dat ik die rugtas van mijn oude collega leuk vond, tot ik er in Amsterdam een jongen mee zag lopen. Ik zocht meteen op google de merknaam op en eindelijk wist ik dat deze toffe rugtassen van het merk Herschel zijn. Herschel komt oorspronkelijk uit Canada en is dus in Nederland minder goed verkrijgbaar.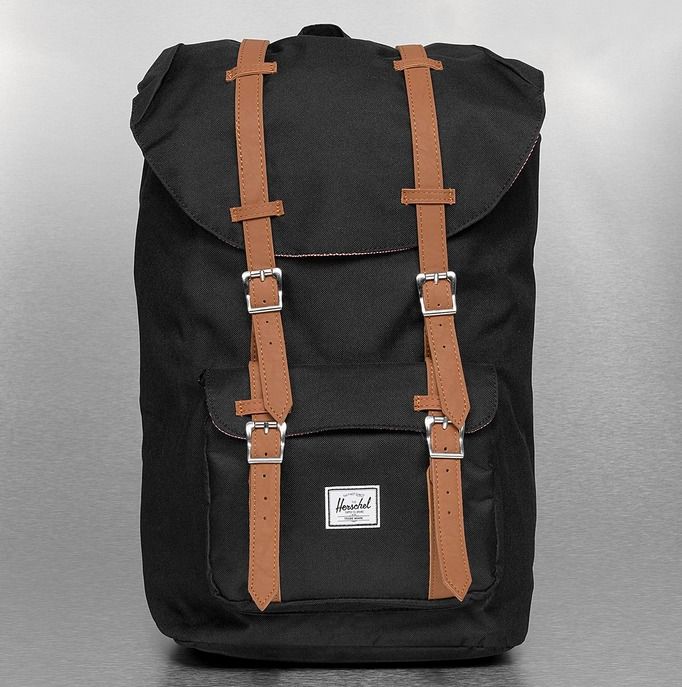 Uiteindelijk kwam ik er achter dat ze ook online verkrijgbaar zijn via Defshop.nl. Het leuke van de Herschel backpacks is dat ze in verschillende kleurcombinaties te krijgen zijn. Dus als je een meisje bent hoef je niet perse met zo'n jongensachtige kleur rond te wandelen. Al moet ik zeggen dat mijn voorkeur uit gaat naar zwart of wit omdat die tinten overal bij passen. Het liefste wil ik graag het Little america model in medium formaat maar ik twijfel nog over de kleur.
Wat vind jij van de Herschel backpak, hit of shit?
Kaya-Quintana
P.S. Meer snelle fashion updates? Like en volg dan via Instagram, thanks!
P.S.2. In dit artikel zit een gesponsorde link.