Zoals je misschien al weet heb ik altijd moeite met het vinden van een prettige shampoo voor mijn moeilijke hoofdhuid. Ik krijg snel last van uitslag, schilfertjes en eczeem als ik een shampoo gebruik met bepaalde ingrediënten. Sommige shampoos zijn namelijk te agressief en dat helpt dan allemaal niet mee. Echter gebruik ik al een tijdje de Head and Shoulders dik en sterk shampoo, waarvan ik laatst The limited feminine editions kreeg.
Deze limited edition verpakkingen liggen vanaf deze maand in de winkel. De shampoos en conditioners zijn hetzelfde maar zien er iets leuker uit door de leuke illustraties. Head and Shoulders is van origine uniseks maar door de leuke plaatjes ziet het er alweer wat vrouwelijker uit. Ik hoor vaak mensen zeggen dat Head and Shoulders agressief is of slecht voor je hoofdhuid en haar. Echter is dit voor mij de beste shampoo ooit!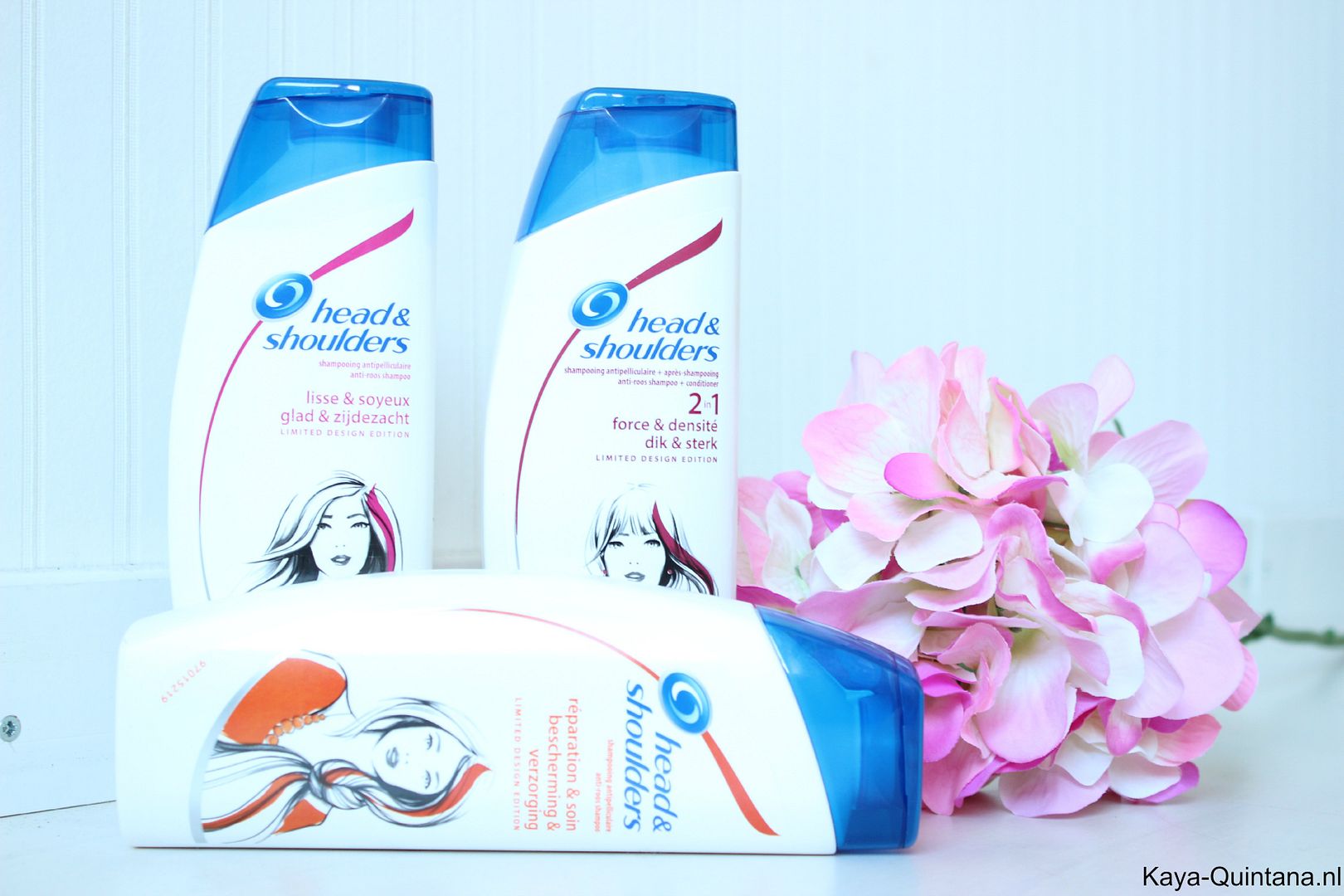 Eerder vertelde ik al hoe deze shampoo werkt in dit artikel en sinds dat artikel gebruik ik bijna elke dag deze shampoo. Ik heb geen droge hoofdhuid meer, schilfertjes zijn zo goed als weg en de jeuk is verdwenen! Laatst probeerde ik nog een nieuwe shampoo van Dove en toen ging het weer helemaal verkeerd. Dus ging ik terug naar Head and Shoulders en alles is weer goed, whoohoo! De shampoos en conditioners kosten €4,99 en zijn dus niet al te duur.
Wat is jouw ervaring met Head and Shoulders?
Kaya-Quintana
P.S. Meer leuke haarnieuwtjes ontvangen? Like en volg dan via Bloglovin, thanks!