Als je eens niet alle kleuren van de regenboog op je nagels wilt, is deze nail art perfect! Vorige week had ik zin in iets wat er zachter, ietwat romantisch en toch elegant uit ziet. Ik kwam uit op één van mijn favoriete nagellakken van OPI genaamd Princesses rule. Deze nagellak bestaat uit een doorzichtige roze tint en heel veel kleine zilveren glansdeeltjes. Hierdoor schittert deze nagellak in elke straaltje licht en zien je handen er frisser uit.
In combinatie met de tip painters van Essence stelde ik een mooi kleurenpalet samen. Het onderstaande nail art design kwam er uit en die kun je aanbrengen op korte en lange nagels. Persoonlijk vind ik deze nail art fijn voor de weken dat je niet al te veel tijd hebt maar toch verzorgde nagels wilt. Of als je op een date gaat, een bruiloft hebt of zelf de bruid bent. Uiteraard kun je alle kleuren en designs aanpassen naar je eigen smaak.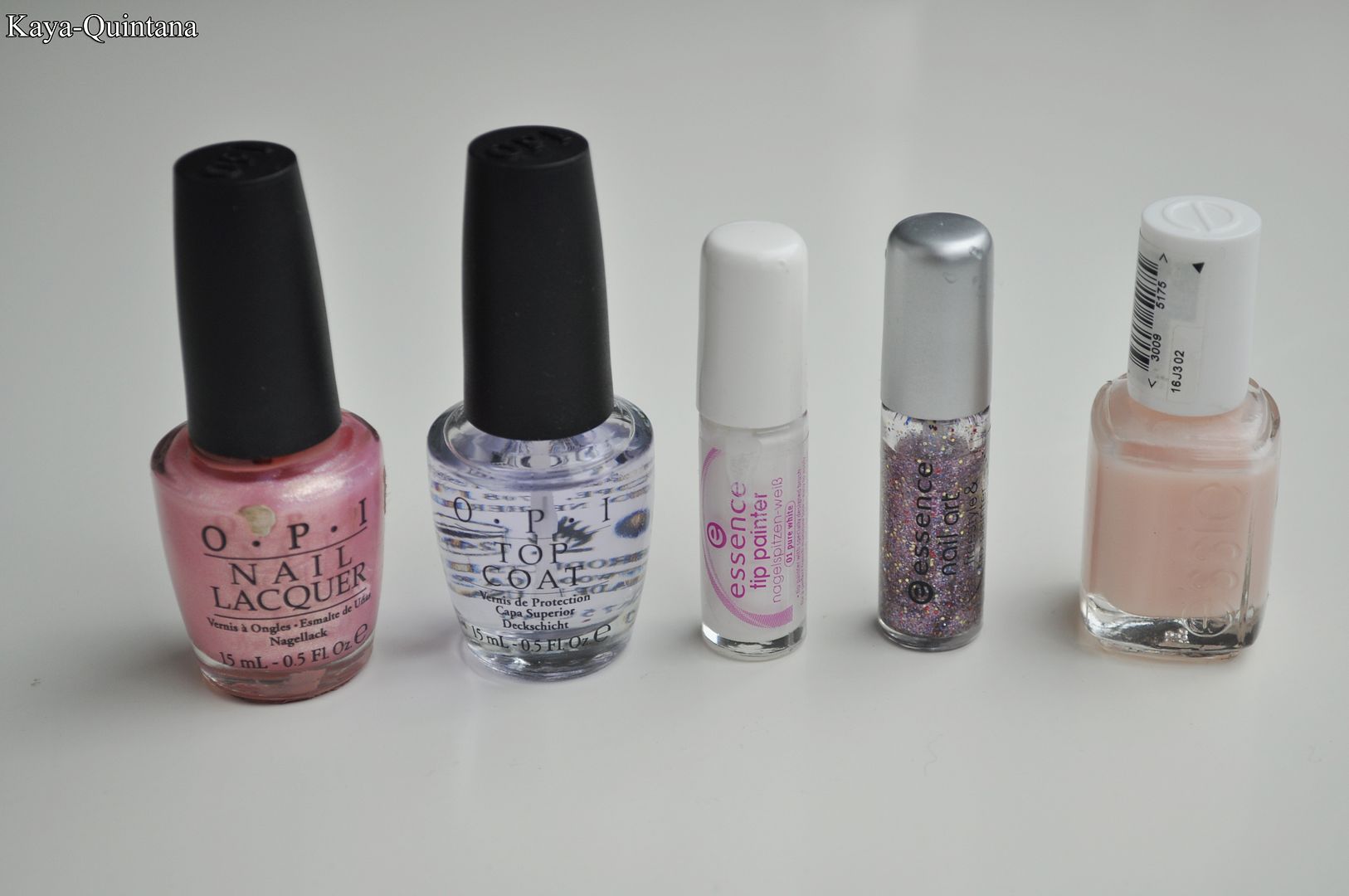 Ik hoop in ieder geval dat je weer wat inspiratie hebt om je nagellakjes weer eens te gebruiken. Nu ik een nieuwe baan heb, heb ik weer meer tijd en kan ik mijn nagellak collectie vaker gebruiken. Er komen dus ook weer meer nail art video's aan. Ik ben er namelijk helemaal klaar voor, hihi! Heb je geen zin om te wachten? Dan kun je hier alvast een paar designs vinden.
Ready to lacquer up?
Kaya-Quintana
P.S. Leuke video? Like en volg dan via Youtube, thanks!