Oh, hallo daar tarwevrij en glutenvrij ontbijtje waarvan ik geen buikpijn krijg. Heb jij dat ook? Dat je in de ochtend met moeite wat voedsel naar binnen krijgt? Brood valt te zwaar, yoghurt is weer te licht en helemaal niks eten is ook geen goed plan. Toch sloeg ik een paar maanden geleden regelmatig het ontbijt over, met als gevolg een snack attack rond een uurtje of elf. En ja, daar kom je natuurlijk ook weer een paar kilootjes van aan.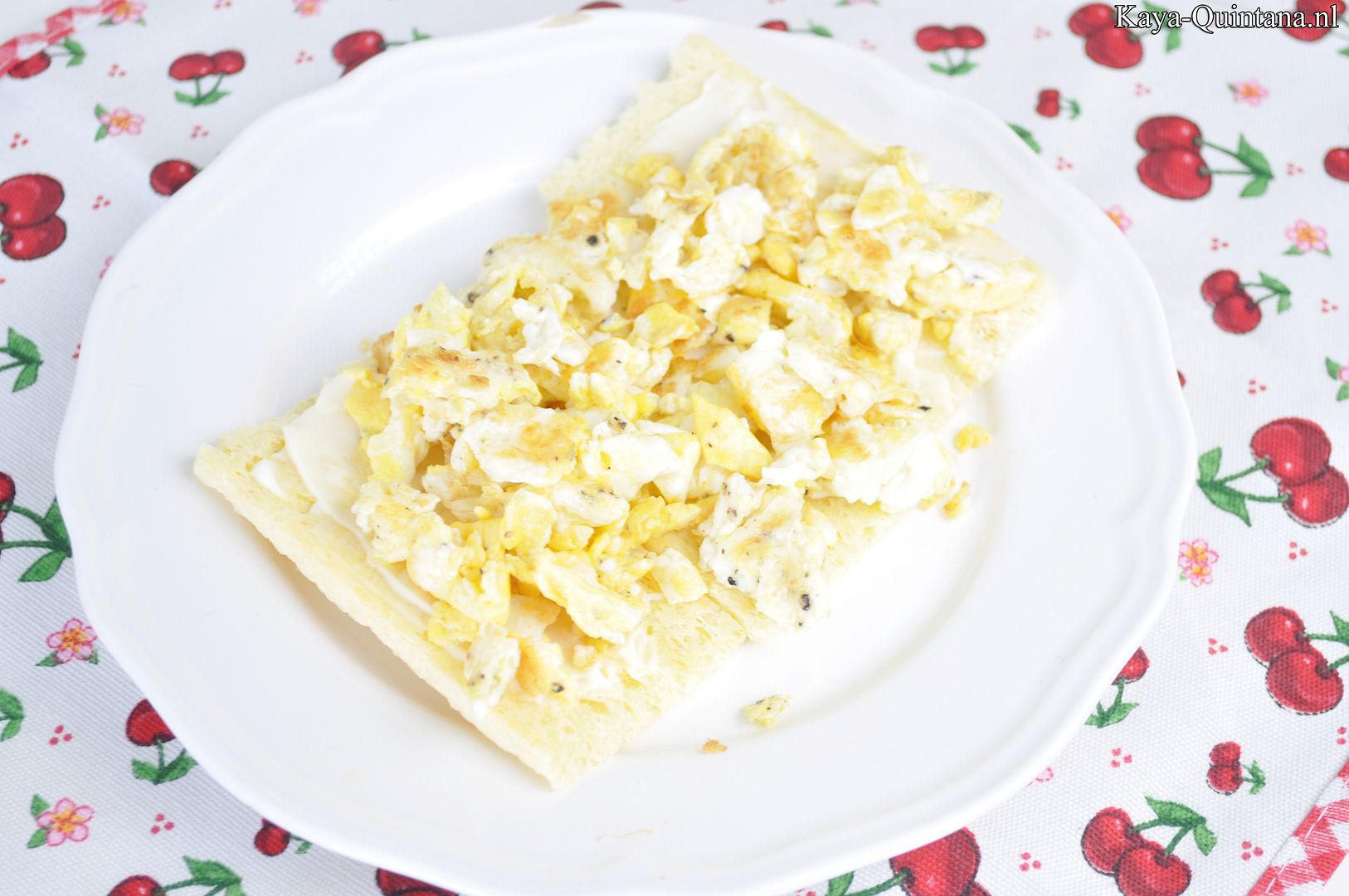 Daar wil ik natuurlijk helemaal niets van weten. Zeker niet nu ik heel wat onnodige kilootjes kwijt ben. Vandaar dit ontbijtje waardoor ik tot 13.00 geen trek heb en ik geen buikpijn van krijg. Men neme drie mini crackers van het merk Pure en Free. Pure and Free vind je in het schap met ontbijtproducten in de meeste grote supermarkten en ongetwijfeld ook bij de bio winkels.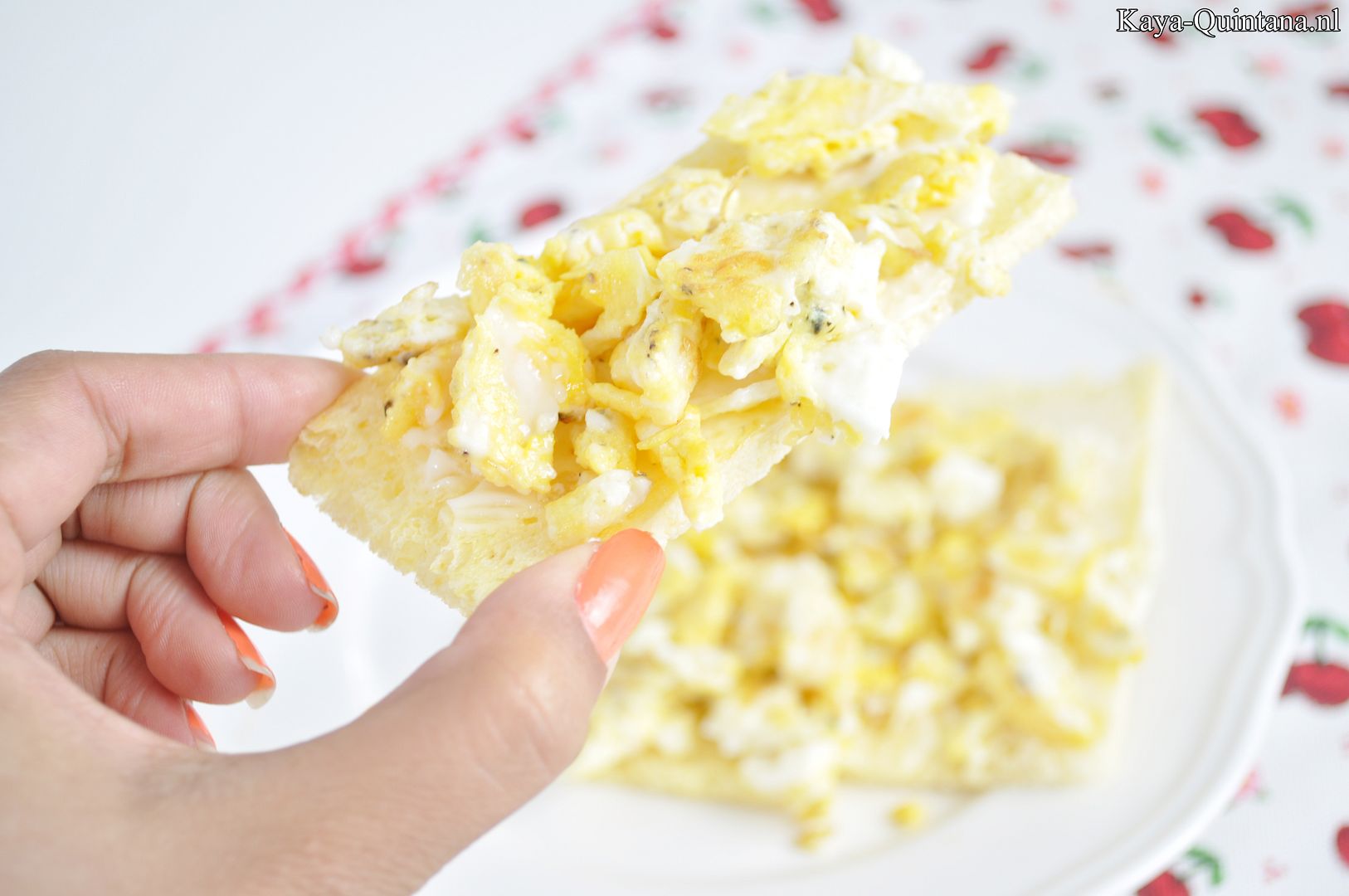 De crackers bestaan uit mais griesmeel, rijst, erwtenvezels, maiskiemmeel en zout. Verder zijn de crackers vrij van gluten en tarwe en dus fantastisch voor een buikpijnvrije ochtend. Deze crackers vallen namelijk alles behalve zwaar maar vullen toch geweldig goed. Ah fijn, verder met het ontbijt. Scramble twee eitjes in een koekenpan met een beetje olijfolie, zout en peper.
Als laatste (je moet toch een beetje leven on the edge) smeer ik altijd een beetje mayonaise over mijn crackers in plaats van boter. Een beetje extra smaak kan namelijk nooit kwaad. Mmm, het is toch een langer artikel over een simpel ontbijtje geworden dan ik had gepland. Maar goed, ik hoop dat je er iets aan hebt. De dames met tarwe en gluten allergieën hebben in ieder geval iets aan de crackers.
Eat up!
Kaya-Quintana
P.S. Meer ontbijt ideetjes? Like en volg dan via Bloglovin, thanks!