Mijn mama maakt echt de lekkerste soto ajam maar ik denk dat ik aardig in de buurt kom. In dit artikel vertel ik je graag over mijn snelle versie van soto ajam, de Indonesische versie van kippensoep. In de originele soep gaan onder andere veel verse kruiden, kokosmelk en kemiri noten. Echter ben ik allergisch voor de noten dus die laat ik er zelf altijd uit. Daarnaast is dit een snelle versie met gemakkelijke ingrediënten.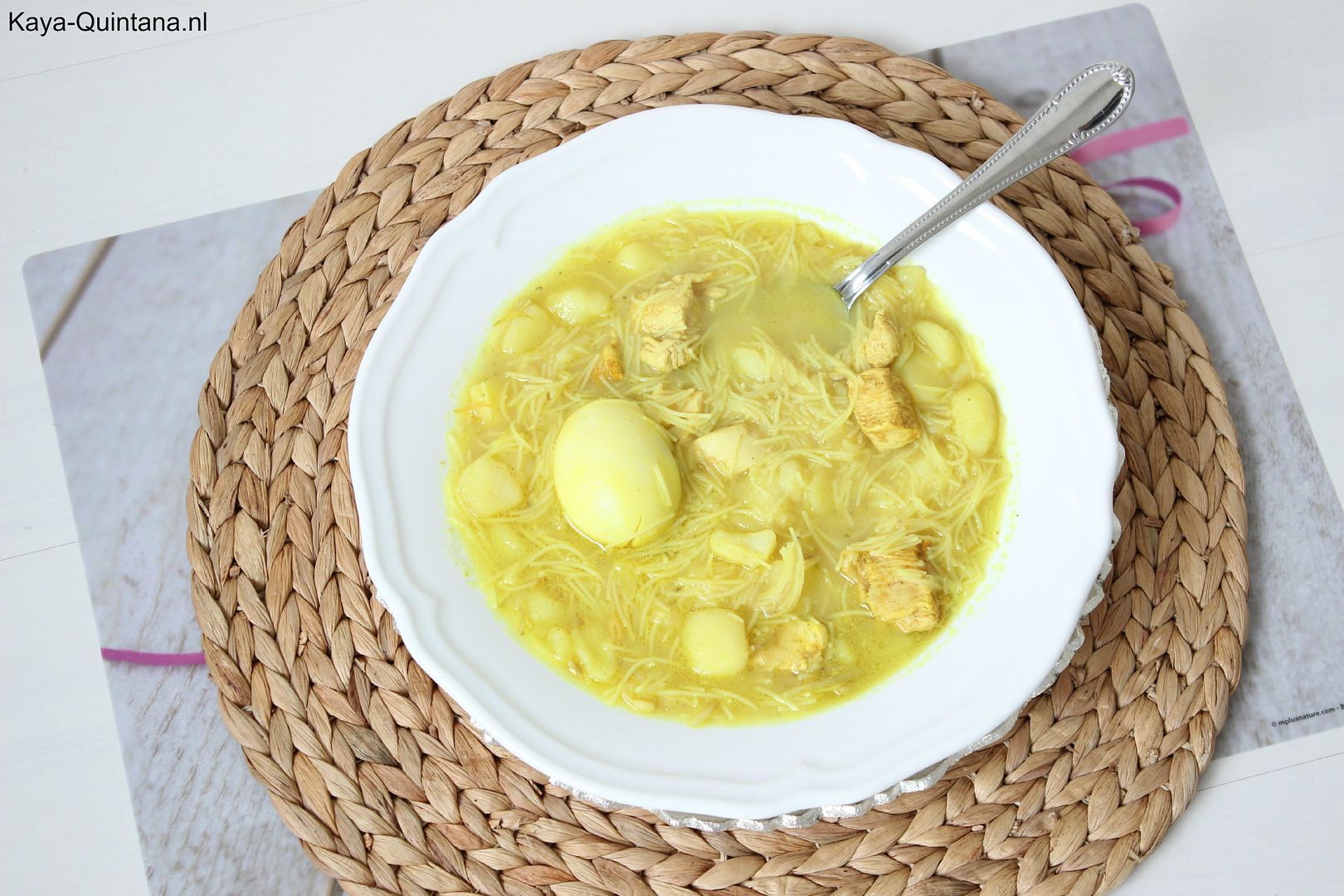 Alle ingrediënten voor deze soep kun je gewoon in de supermarkt vinden. Daarnaast kun je zelf ingrediënten toevoegen of weglaten. Zo kun je de aardappeltjes vervangen met rijst en gebakken uitjes toevoegen als je dat lekker vind. Je bent in ieder geval ongeveer 30 minuutjes met deze soep bezig voordat je deze op kunt eten. Uiteraard heb je ook deze ingrediënten nodig:
• 2 liter water
• 2 stuks kipfilet
• 1 grote ui of twee kleintjes
• 2 teentjes knoflook
• 1 pak mihoen
• per persoon een eitje of twee
• pak krieltjes
• pakje taugé
• 1 theelepel van de kruiden Djahé, Ketoembar, Laos en Kurkuma
• Zout naar smaak
Uiteraard hoor ik graag wat je vind van dit recept. Als je het een keer zelf hebt gemaakt, laat mij dan even weten of je het lekker vond.
Ready, steady, cook!
Kaya-Quintana
P.S. Meer Food on Friday video's? Like en volg dan via Youtube, thanks!