/
Anastasia Brow wiz in Dark brown review
I really love my brows, they have the perfect shape. I don't really need to adjust them much, but I do like to make them a bit longer and fill in the gaps. I used the Benefit Precisely, my brow pencil before and I really like that one. Unfortunately it was sold out everywhere when I wanted to repurchase it. The Anastasia Brow wiz in Dark brown was the runner up. It costs more than the Benefit one, so I was really curious to see if there was a big difference. Well, let me tell you what I think about it right diddy!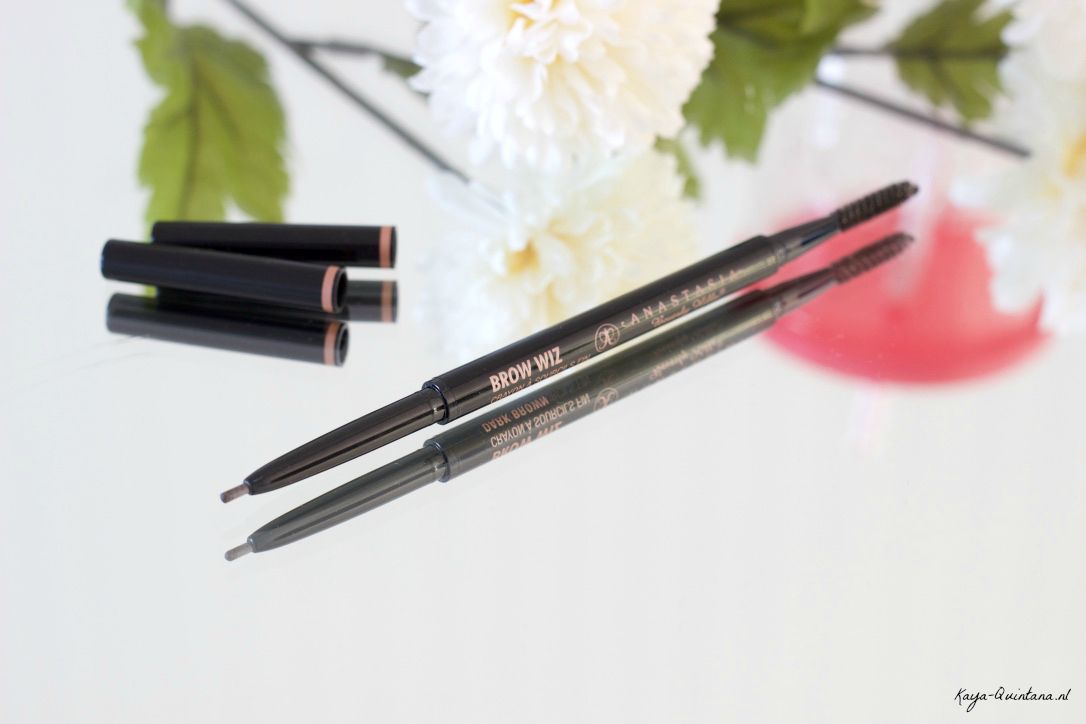 Product: Brow wiz in Dark brown
Brand: Anastasia Beverly Hills
Rating: 8
Promises: An award-winning ultra-slim, retractable pencil that creates precise, hair-like strokes. Use Anastasia Beverly Hills Brow Wiz®'s fine tip to spot-fill areas where brow hair is sparse, and the custom spooley end to blend for a flawless finish. Mimics natural hair, long-wearing and a smudge-proof formula. Glides on effortlessly and is available in 10 shades, according to the Anastasia website.
Price: €29,53 at Douglas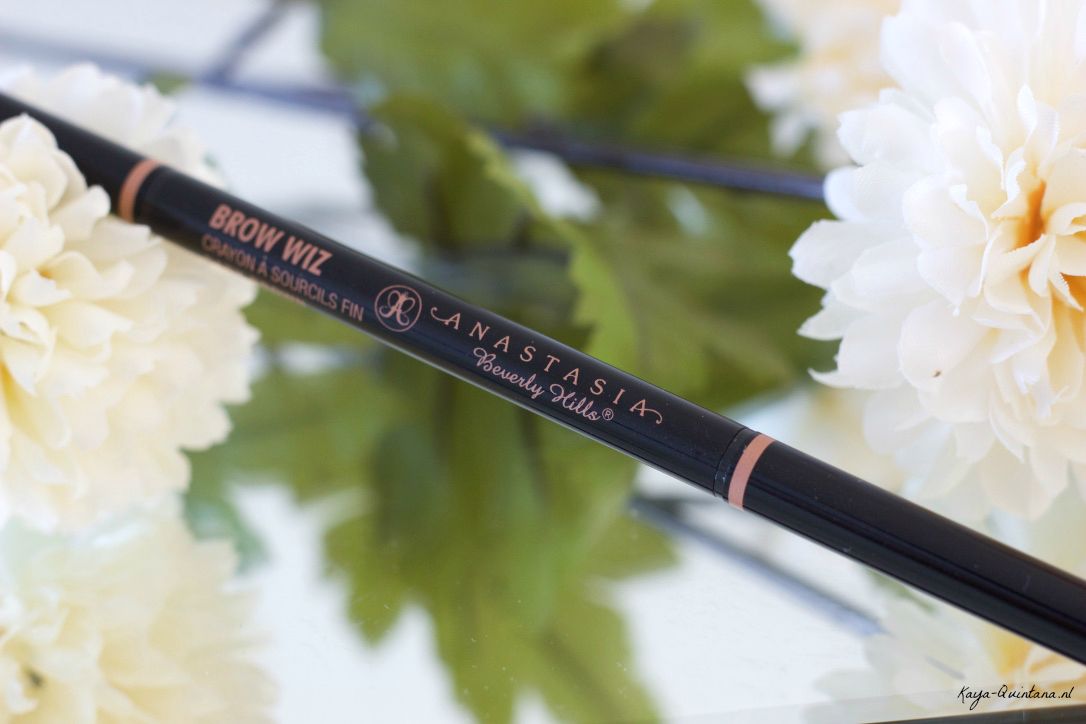 Pros
The packaging seemed a bit cheap at first, but it is pretty sturdy. I like that it's double ended and the spooly is perfectly shaped. It's not too big so it fits the thickness of my brows perfectly. The spooly makes it very easy to work very precisely. The pencil itself is easy to retract and hasn't broken of yet. It is also very slim as promised which really helps to draw on fine and thin lines.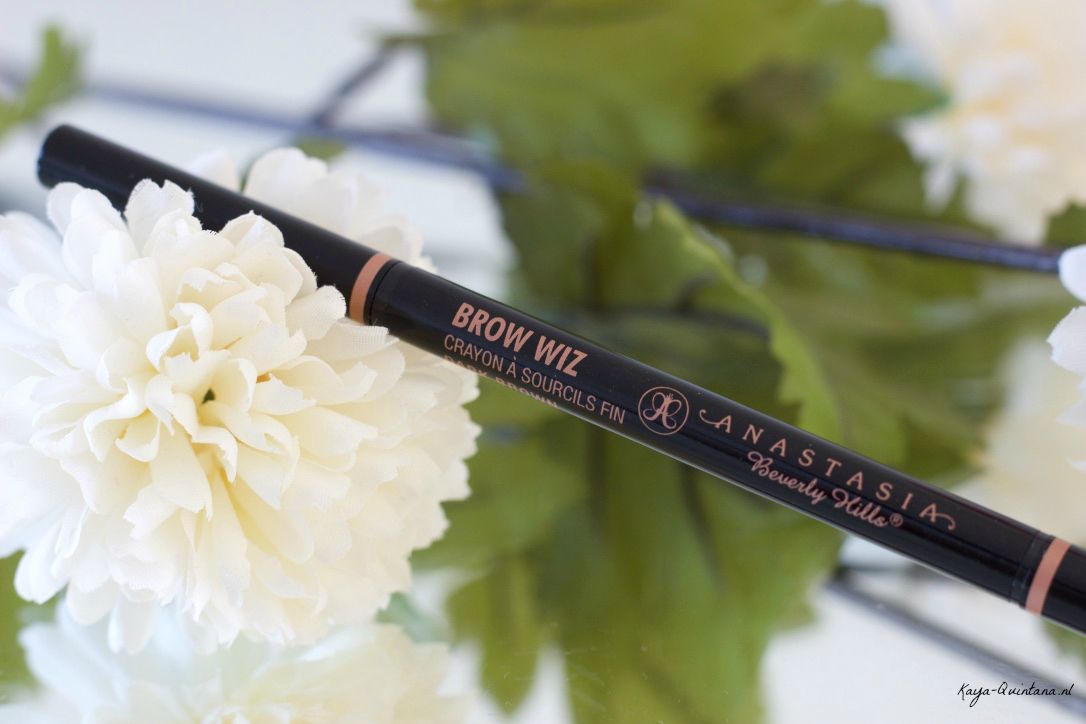 The dark brown color is perfect! It's perfect for my black brow hairs. It has a cool undertone, so I have no red or orange glow in my brows. This is really important to me because I want to have a natural look. So let's talk texture. I like how the Anastasia Brow wiz is very blendable but doesn't completely disappear after using the spooly. It really does stay on the entire day and I haven't had any problems during my workouts. It really stays on all day without smudging.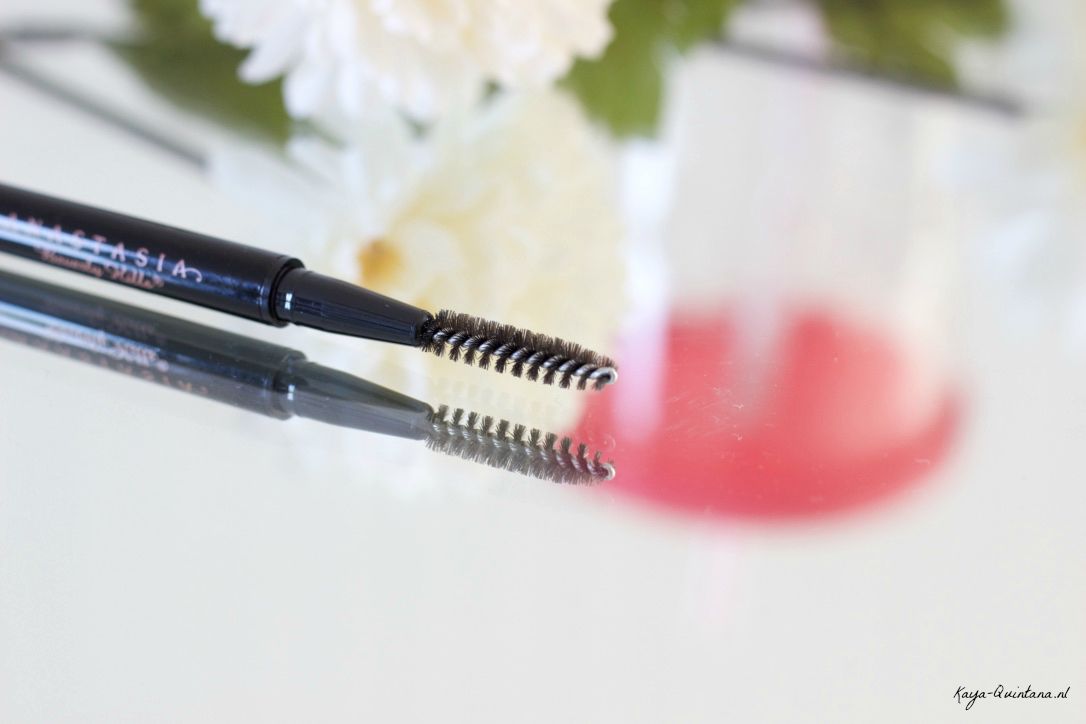 Cons
The price could be a con because (in my opinion) the Benefit Precisely my brows pencil is just as good, but cheaper. I also had to get used to the texture. I have to apply more pressure to get some color on my skin with the Anastasia Brow wiz. It took some mistakes and getting used to, but I understand the texture now. I still wish it was a bit better with transferring onto the skin. The Benefit brow pencil is easier to work with when it comes to giving of color.
The verdict
So yes, the Anastasia Brow wiz is a good brow pencil and I would buy it again. But only as a good backup for the Benefit one, since I like how that one works better. I just find it slightly less easy to apply then the Benefit one. I often make a little mistake with the Anastasia Brow wiz pencil because I apply to much pressure. I only do that because it doesn't transfer on my skin that easily. It's easy to fix but it's also very annoying when I'm in a hurry. Because the color seems to be very similar to the Benefit one, I think I will go back to that one. Also because it costs a bit less.
What is your opinion on the Anastasia Brow wiz?
Kaya-Quintana
P.S. Follow me on Instagram for more beauty tips.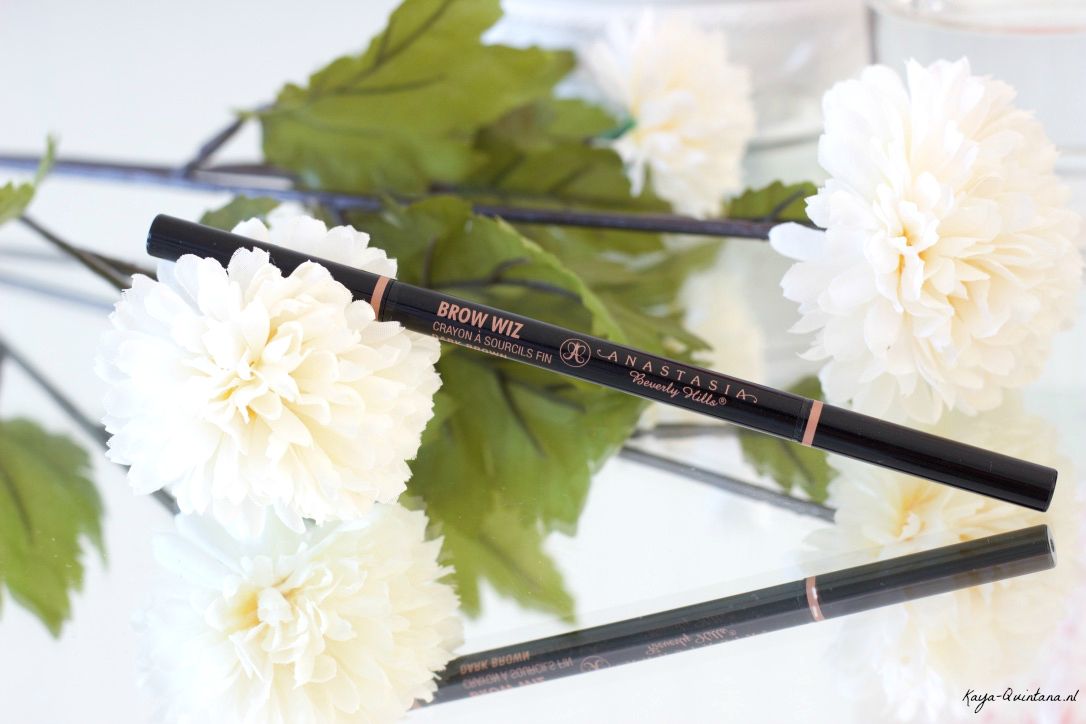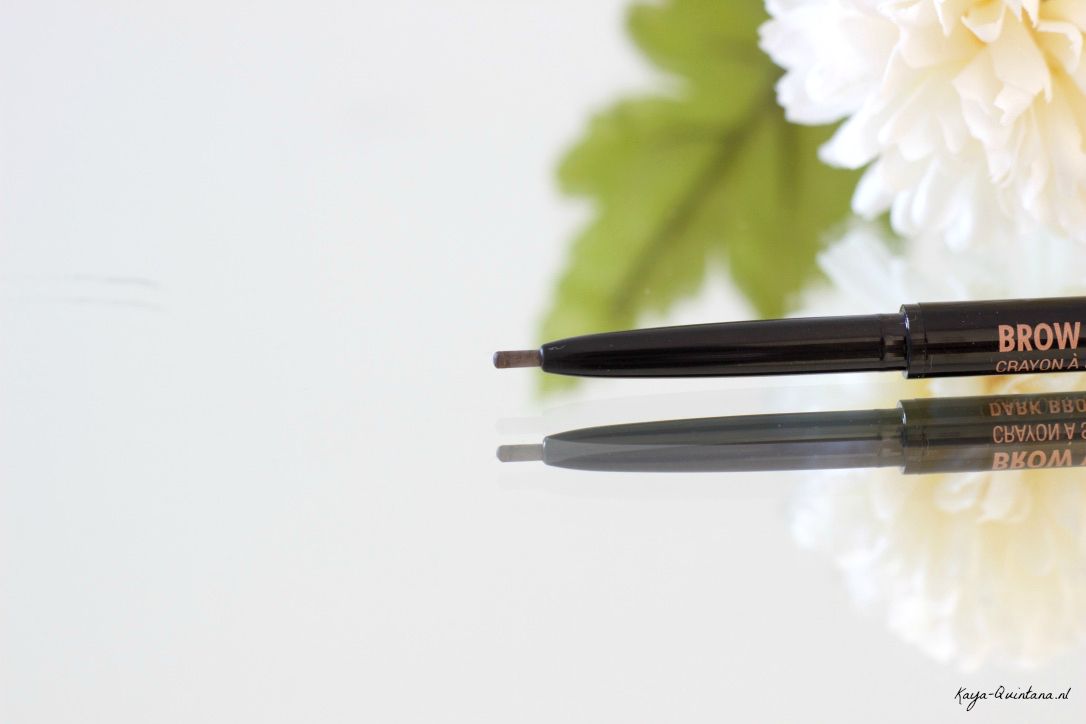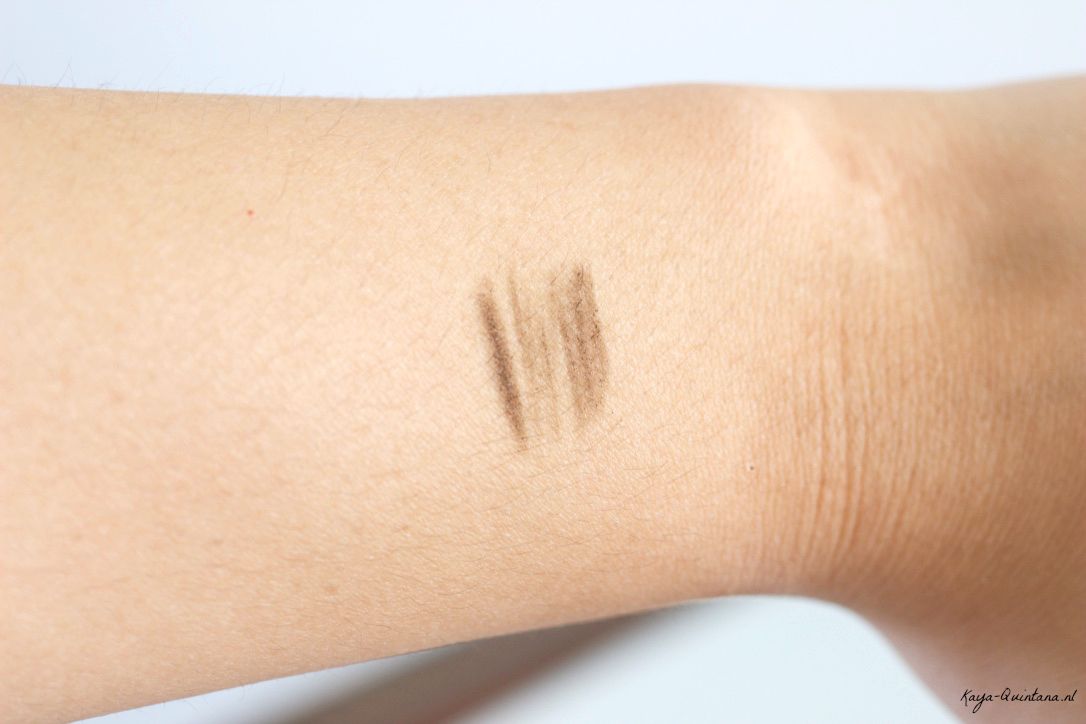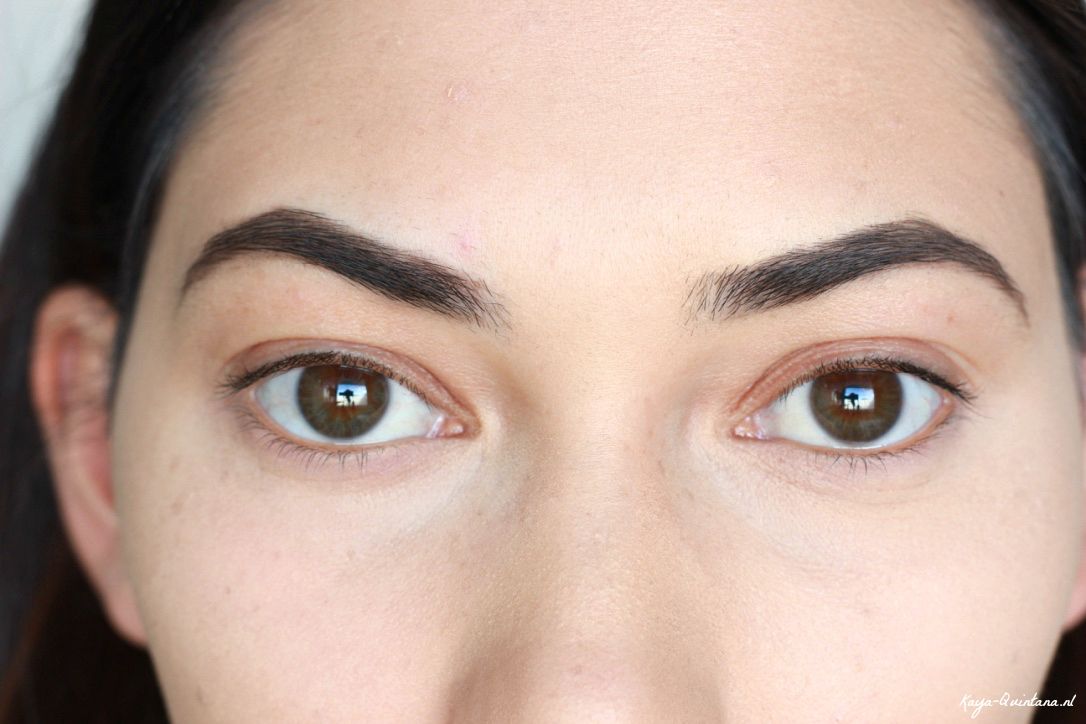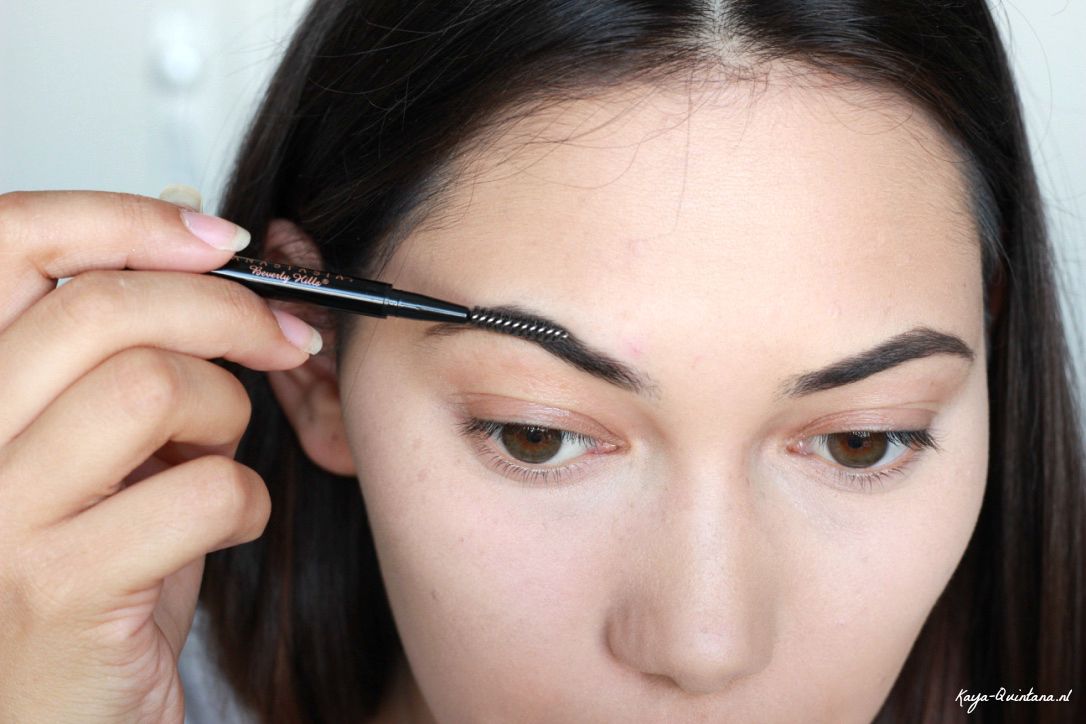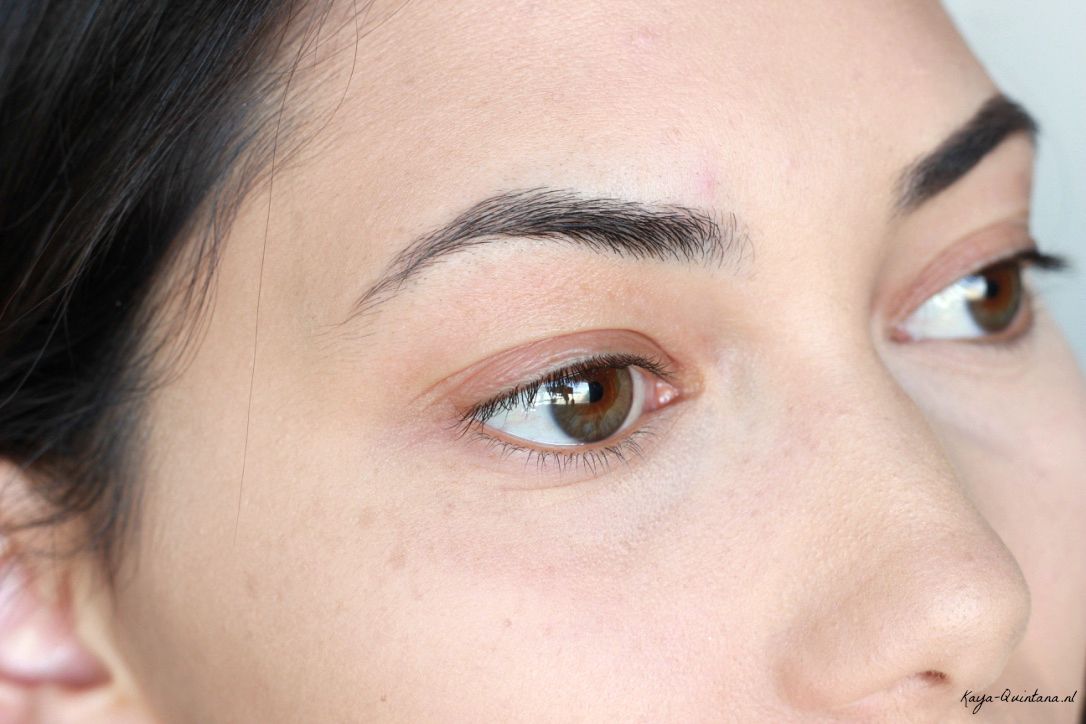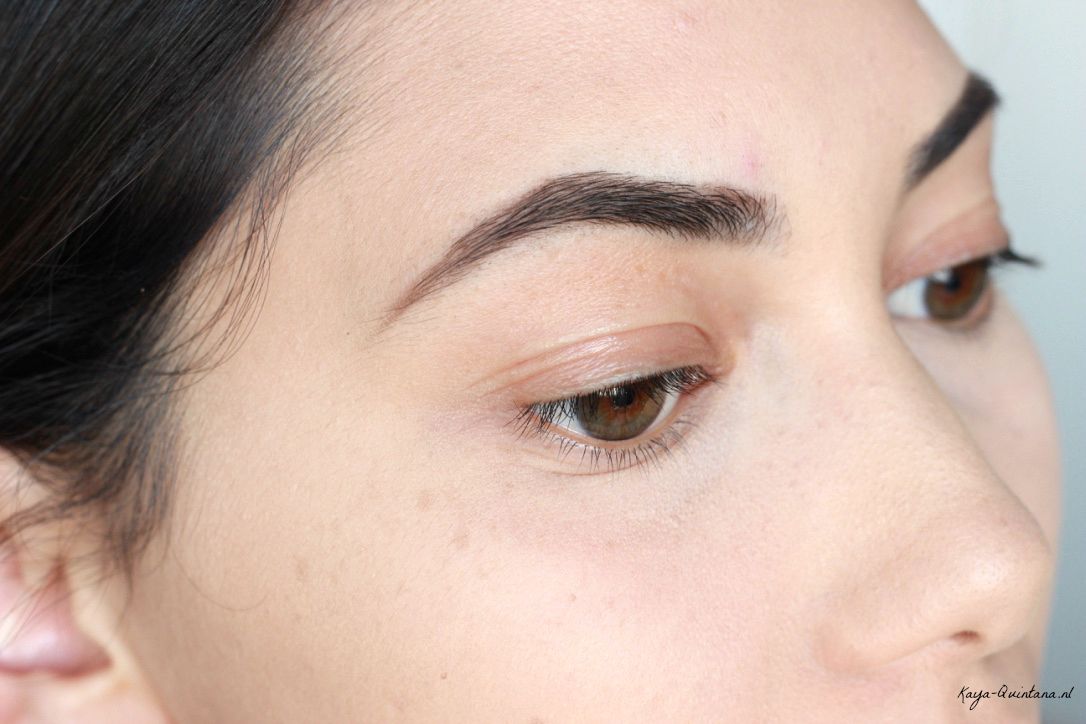 Get your own Brow wiz!