It's been a while since I posted an outfit article, but this outfit with blue tones and blue shoes deserves one. I found these shoes at Bijenkorf and immediately fell in love. Real fashion lovers will see that this pair of shoes looks a lot like the Rockstud pumps by Valentino. I did think about buying the real ones, but I didn't like the color selection. I already have a lot of black and nude shoes in my closet, so I really wanted something colorful instead. The blue shoes are called the Dune Daenery pumps and they're the perfect match for me.
[one_half padding="0 5px 0 0″]
[/one_half]
[one_half_last padding="0 0 0 5px"]
[/one_half_last]
I chose the blue shade to match with the blue tones in my closet. It's also a very fresh and playful color, which is easy to pair with my favorite jeans and t-shirt outfits. I decided to build my outfit around the blue shoes and bought the blue and white striped skirt at H&M. I already had the t-shirt which I bought at Monki a while back. It was such a hot and sticky day, that I wanted to wear flowy clothes to stay cool. This outfit looks cute enough for the event I was going to and it's still pretty wearable in hot weather.
[one_half padding="0 5px 0 0″]
[/one_half]
[one_half_last padding="0 0 0 5px"]
[/one_half_last]
I have to be honest and say that I never would have worn an outfit like this in the past. This would feel way too girly for me, but I guess getting dolled up is fun once in a while. I also really hated skirts because they would never fit or stay in place. Skirts are usually too short for me or they just don't look good at all. I guess this fit is perfect for me and I would definitely wear this outfit again. To add a bit of glamour I wore my favorite Christie earrings by Swarovski and my Sandro Lou bag, because that is just the best bag ever!
Do you like this outfit too?
Kaya-Quintana
P.S. Follow me on Bloglovin for more outfit posts.
[one_half padding="0 5px 0 0″]
[/one_half]
[one_half_last padding="0 0 0 5px"]
[/one_half_last]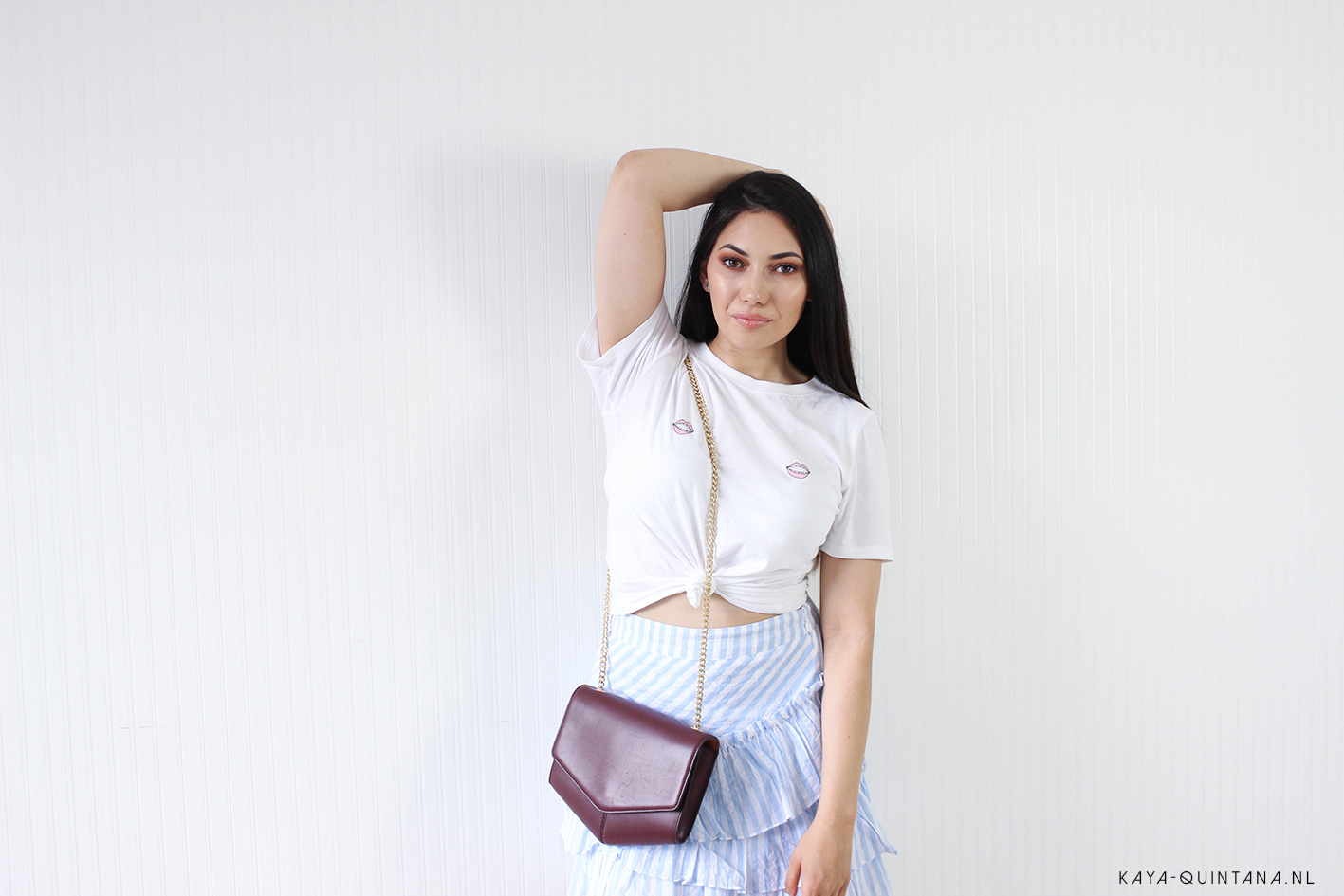 Shop this outfit