Yes, it's happening! I am slowly getting back on track when it comes to updating my wardrobe. Losing some weight has made it easier to shop and fashion has been getting better. The last few seasons were very Yeezy inspired and that is not my style. The new autumn and winter collections are so much more to my taste. I cannot wait to shop till I drop, haha! So here is my first new item, a blush pink sweater by H&M.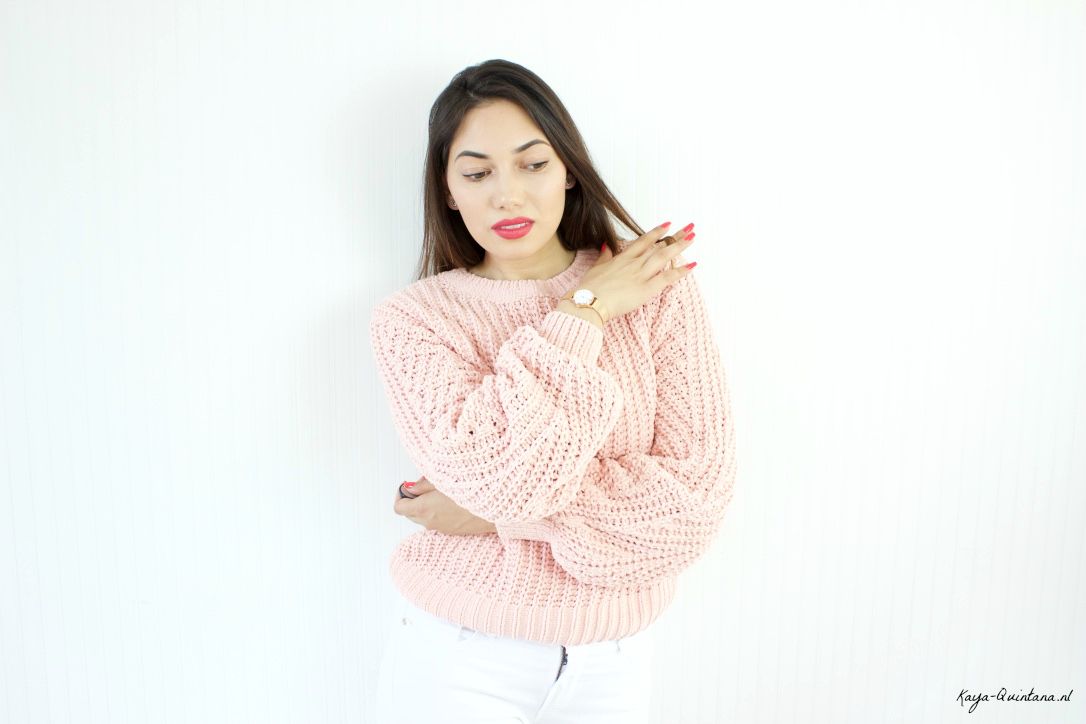 I rarely buy things at H&M because I want to invest in better quality pieces. But I still had a gift card that I needed to spend and this sweater was calling my name. It's not really a sweater I guess, I think it falls under the knitwear category. It's a very loose knitted sweater and it's not as hot as it seems. The fabric is very soft like velour and it wears like a dream. I wanted to mix this blush pink sweater with a pair of white jeans for a fresh look.
I rarely wear pink because I often find it too girly, but this is just the right shade. I also like a bit of contrast and white jeans provide that. I added my beloved Furla candy bag as an eye catcher and wore my favorite watch by Cluse. It's one of the few watches that doesn't annoy me while wearing it. I would have worn different shoes if I didn't have to walk around in Amsterdam. That city is not made for high heels, haha! But these short booties handled the streets of Amsterdam really well.
So what do you think of this outfit, hit or shit?
Kaya-Quintana
P.S. Follow me on Instagram for more outfit updates.
Items
H&M: Blush pink sweater
Only: White jeans
Mango: Black pointy ankle boots
Furla: Candy bag
Cluse: Rose gold watch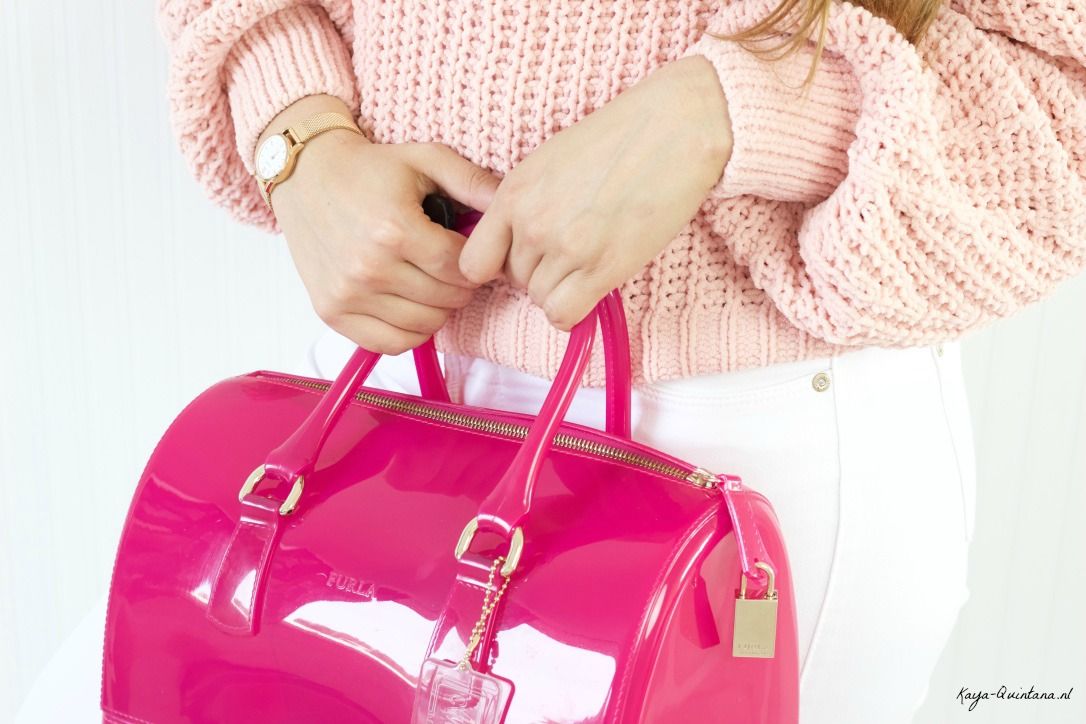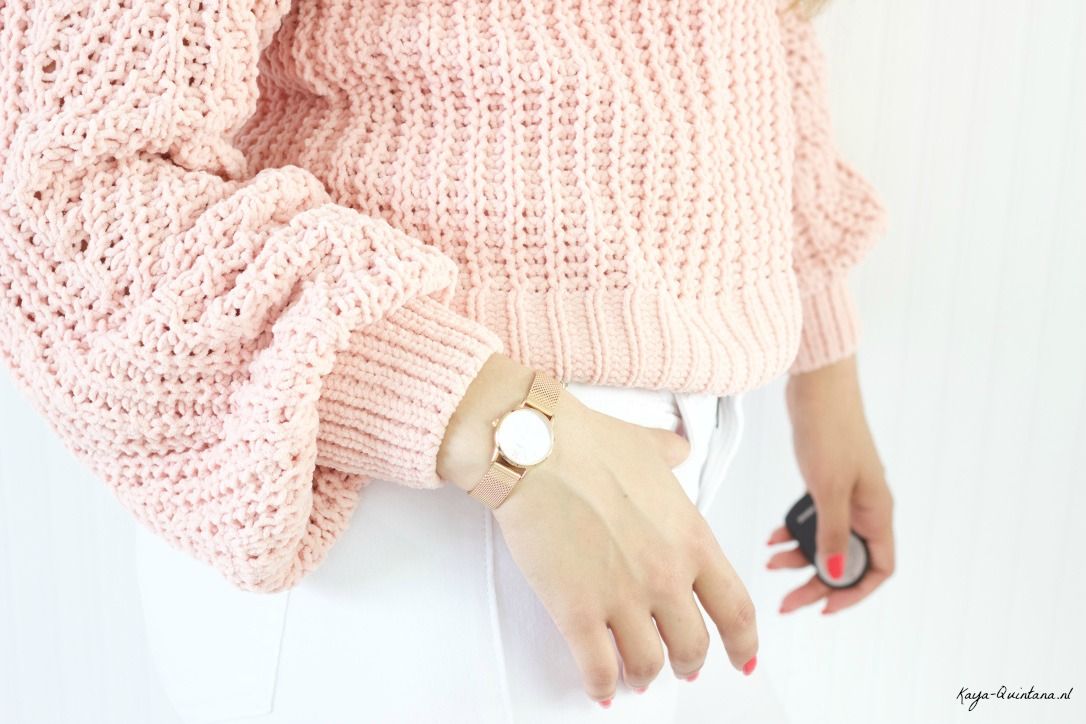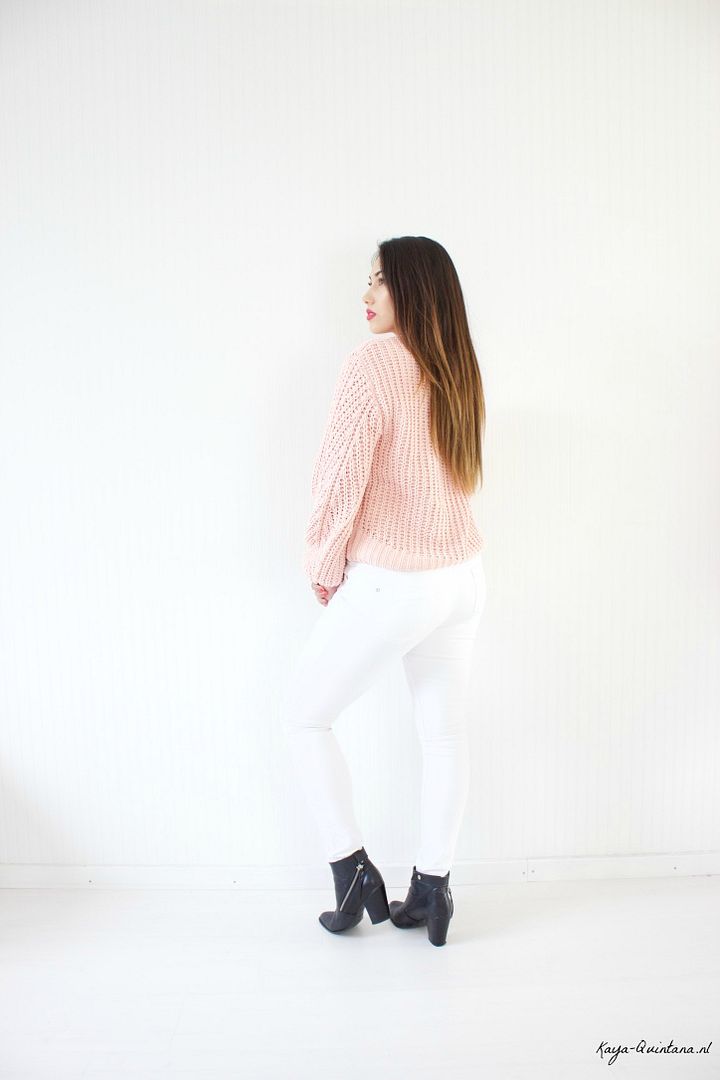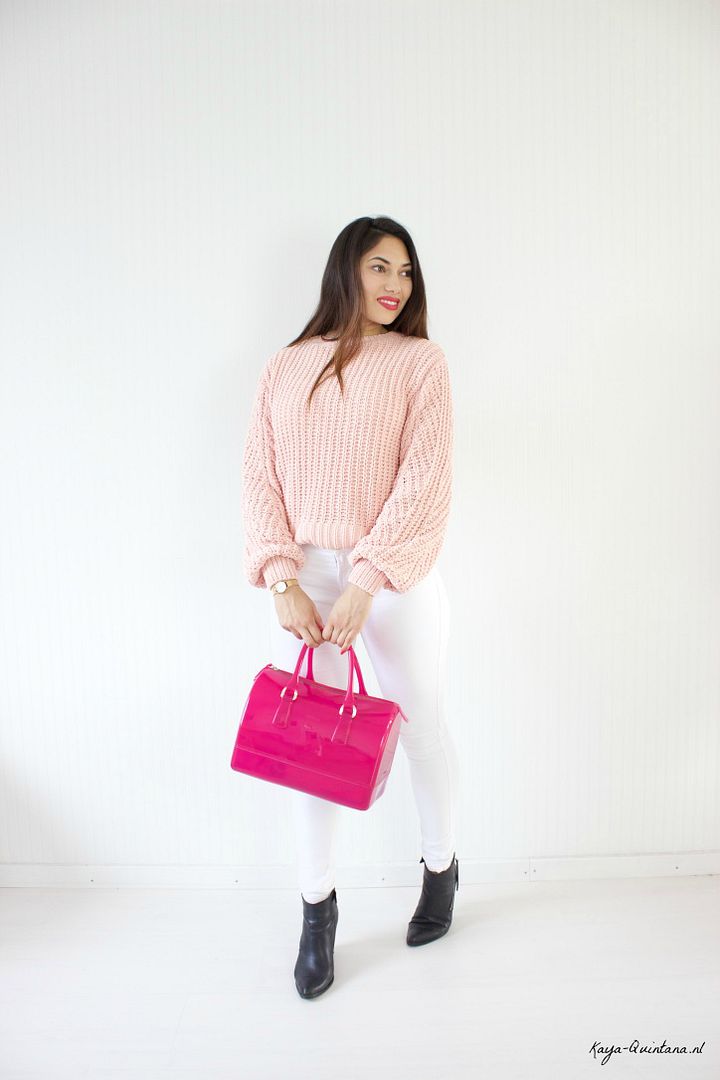 Get the outfit!