/
Comfort Zone Hydramemory cream review
Being a beauty blogger means having a lot of products to test. This Comfort Zone Hydramemory cream is one of them. It took me a while to actually give it a go, because I am so in love with my hydrating creams by Clinique. I was also a little scared due to allergic reactions and eczema that I have gotten in the past by other brands. But I'm glad I gave this cream* a go because it is wonderful. Read my review to find out why, let's go!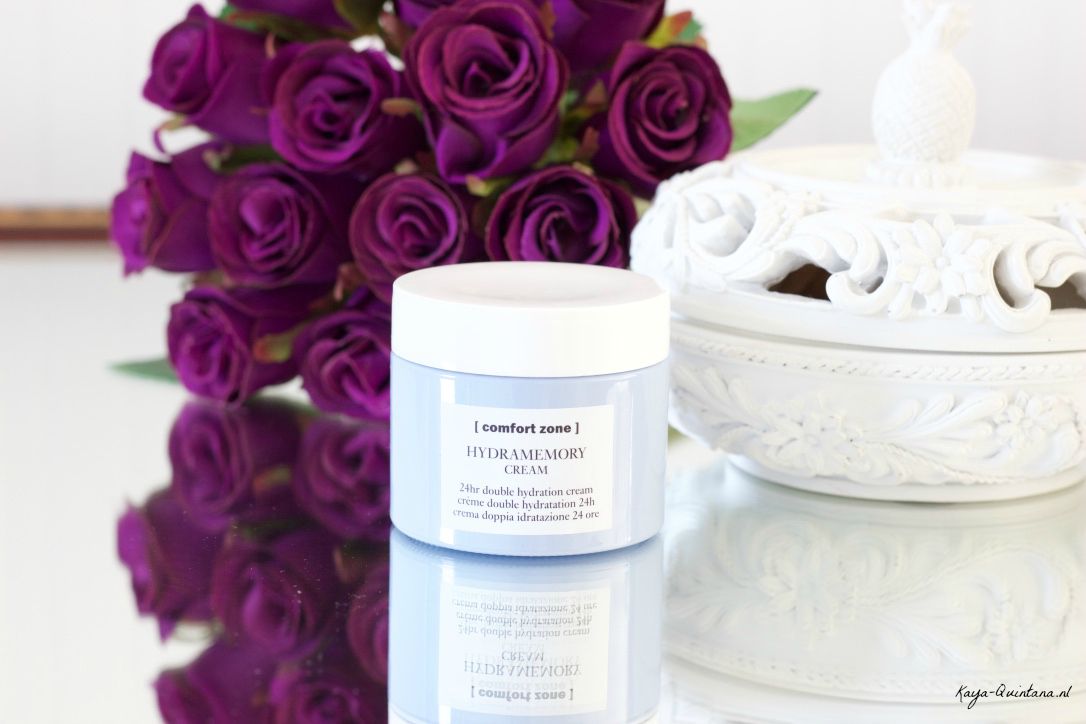 Product: Hydramemory cream 24 hours
Brand: Comfort Zone
Rating: 9
Promises: A visible fuller, hydrated, soft and supple skin. This cream is meant to hydrate your skin up to 24 hours. It's supposed to hydrate immediately and should be perfect for dry to normal skin. Apply in the morning and at night.
Price: €57,- will get you 60 ml of this cream on Comfortzone.nl
Pros
The packing is very pretty. Light blue shades are my favorite and the white cap and labels make it look very fresh. I don't mind having this jar on my vanity since it looks cute. It is made of glass so be careful and don't drop it. The formula is very creamy and it reminds me of the iconic Switzal cream for babies. That is also very soft and creamy like this Comfort Zone Hydramemory cream. It's exactly what I want my hydrating cream to be and feel like.
I find the scent very soft and fresh. It doesn't bother me and my skin didn't have an allergic reaction to it. The ingredients contain different fruit extracts from melons, apples and lentils. Comfort Zone also says it contains fair trade Moringa oil and macro hyaluronic acid. This last ingredient is lower on the list than I thought. Hyaluronic acid holds moisture in your skin so I thought it would have a higher dosage in the cream. But it seems to work well anyway.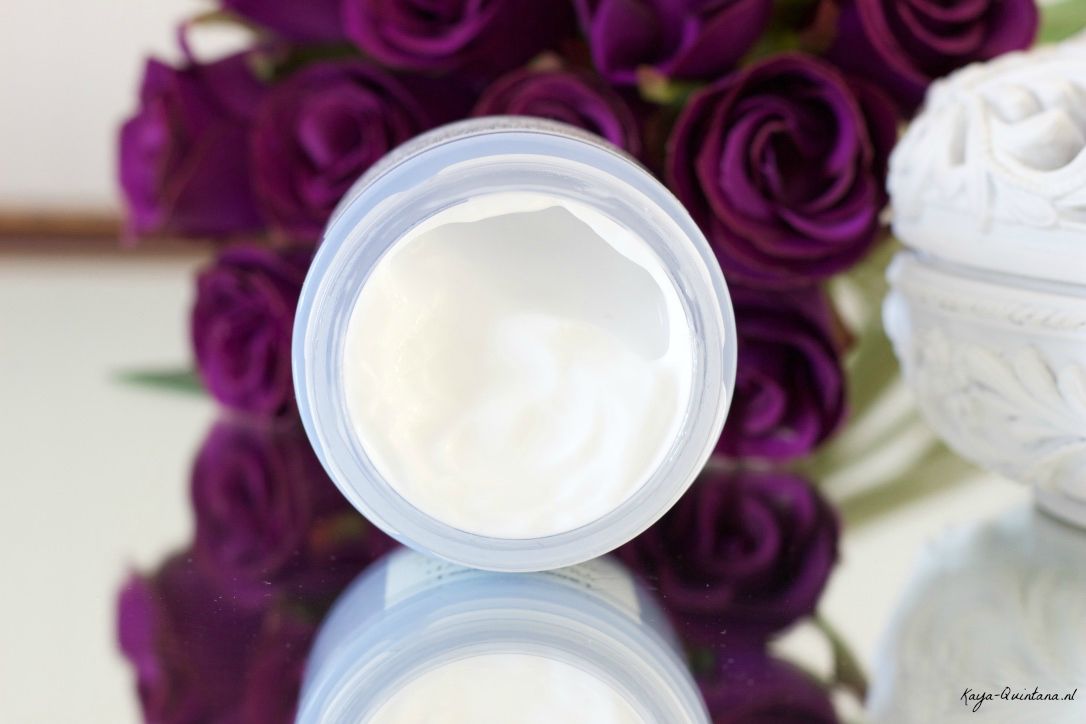 The main ingredient is water so that works well with the hyaluronic acid. When I apply this cream in the morning I immediately notice a difference. Even though it's really creamy it does soak into my skin pretty fast. It's also nice as a base for my foundation and it truly keeps my skin hydrated the entire day. It feels fresh and cool on the skin which is perfect during the hot summer weather.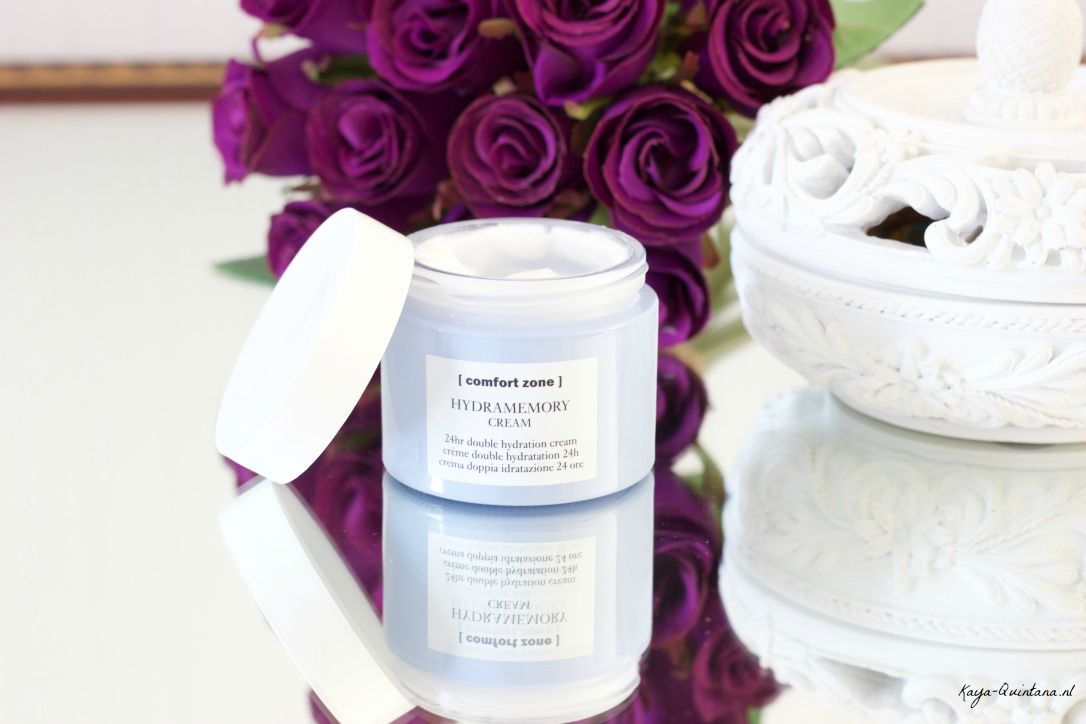 I did notice that my skin right now is doing pretty good. I haven't had an eczema outbreak for a few weeks now. Which means my skin isn't as dry as usual and the Comfort Zone Hydramemory cream makes me look a little shiny sometimes. But I'd rather have too much moisture than a dry skin. Comfort Zone is also free of parabens, mineral oils, silicones, artificial coloring and animal materials. I did really notice this because I am pretty allergic to parabens and coloring. They are animal cruelty free as well which is very important to me.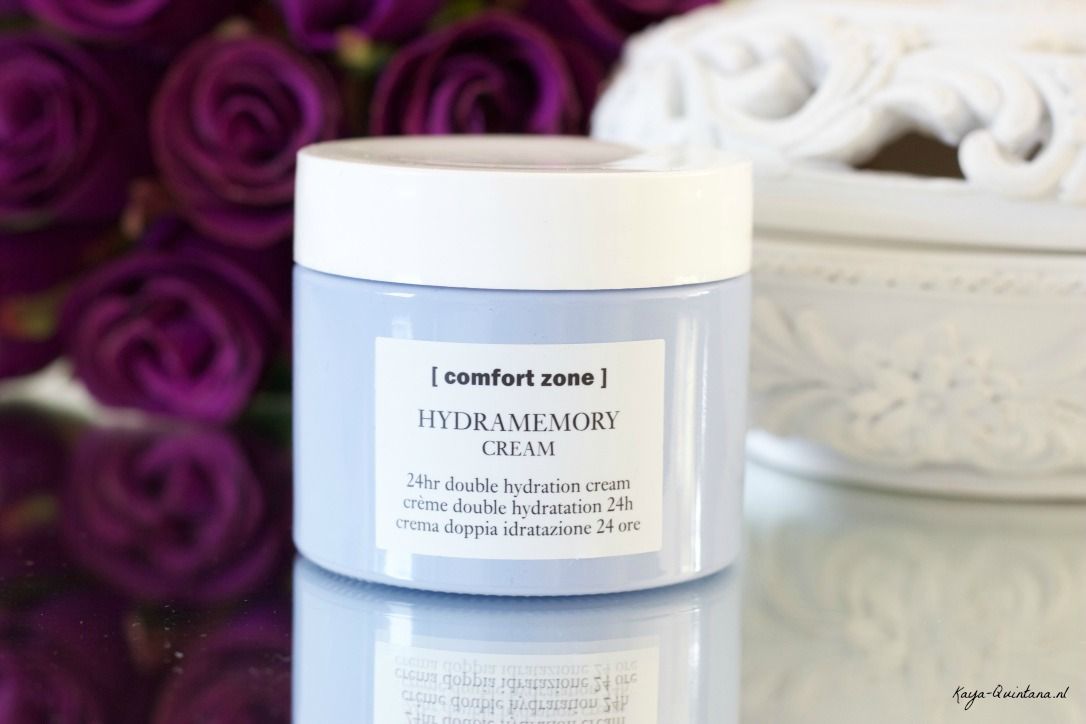 Cons
I have to be honest and say that I haven't found any cons. I do think the availability isn't that good. They seem to sell their products mostly online and I like being able to test things before I buy them. So I did give them a lower grade because their products are too expensive to buy without being able to test them.
The verdict
The Comfort Zone Hydramemory cream does what the brand promises. I basically like everything about this cream and I would definitely buy it again. Yes, it is a little pricy but the product delivers so it's worth it to me. I think this cream is just as good as the Dramatically different moisturizer by Clinique. Which is one of my favorite hydrating creams. I even like the Hydramemory cream formula and consistency a little more. So yes, I consider this cream a dupe for the one by Clinique.
Would you like to try the Comfort Zone Hydramemory cream too?
Kaya-Quintana
P.S. Follow me on Bloglovin for more beauty reviews, thanks!