/
Design your True Life + Free workbook
It's been quiet here on my blog, but I'm slowly making my way back to writing again. The reason I've been silent online is because I decided to use this lockdown time to create My True Life: A life I actually want to live, because I designed it myself. I started creating My True Life a few years ago, but during the lockdown I realized I'm still living some parts of my life the way I was taught by society. That's not the way I really want to live and that was very confrontational. I realized I am conditioned to think like society thinks, even if it makes me unhappy.
Do you recognize that? Did you also figure out that you don't like some parts of your life, or maybe you don't like anything in your life? Well, I guess this is the best time to start changing that. We now have more time than ever on our hands. The world is going through big changes with the fight against racism, fighting for equal rights and the LQBTQ+ community. And then we have Corona, the pandemic who put us all in place. So why don't you change and improve too?
I know, it can be hard to do that on your own. Maybe you don't even know where to begin, so here's a great start: The Design your True Life workbook is out now! Download the free workbook by subscribing to the My True Life newsletter. Watch the video where I explain how you can use the workbook. It's completely free, you only have to subscribe to the newsletter. This allows me to send you the workbook through email, don't forget to check your spam! By signing up you'll automatically receive free goodies in the future, and I can let you know when the My True Life clubhouse membership opens up.
In the Design your True Life workbook you'll find the Magic wand exercise. I learned about this exercise when I studied social work. At first, I felt immediate resistance when the teacher told us to wave an imaginary wand and redesign our lives. I thought it was so childish to do something like that and it's not going to work anyway. And if you feel the same way, it's exactly the reason why you should do this exercise. If your first reaction is to back away from new things, it's no surprise you might feel stuck in your life right now.
You're conditioned to think inside the box and to only put your time towards things others find realistic and important. If you recognize the resistance, it's time to grab your workbook and wave that magic wand baby! You see, the way I redesigned the Magic wand exercise is really simple and practical. All you need is a quiet place where no one can disturb you for a few hours. You can print the Design your True Life workbook or you can fill it in on your computer, it's up to you.
When you've found your quiet spot it's time to get into a relaxed mood. Get some tea, coffee and put on some (white noise) music. Whatever you did as a child to get into your fantasy world, is what you are going to do again. So yes, you can build that pillow fort if it gets you in the mood. Whenever you're ready you wave that imaginary magic wand, physically or in your mind. Imagine that this magic wand allows you to design your life exactly the way you want it. There are no limitations, no limits at all! No parents who tell you what to do, no boss wanting you to work a certain way and no partner telling you no.
The magic wand literally allows you to think of anything you want for your True Life, no limits! Let that sink in for a moment, no limits. What would that mean for your True Life? What does your life look like when you design it yourself? Grab the workbook and answer the questions. If you were living your True Life, where would you wake up and with who? Would you go to work or not work at all? How would you fill your time if you could do whatever it is you want? Write it all down in the Design your True Life workbook.
After a while you'll probably notice you're having a blast designing your True Life. Doesn't that feel great? Yeah, it most definitely does. It (almost) makes you not want to go back to your current life and that's a sign. Write it down in your workbook and make sure you document how you feel about your life right now, but also how you'd feel if you were living your True Life. If you can spot the difference, it's time to let that sink in. It's also time to start creating your True Life, because you deserve to be happy.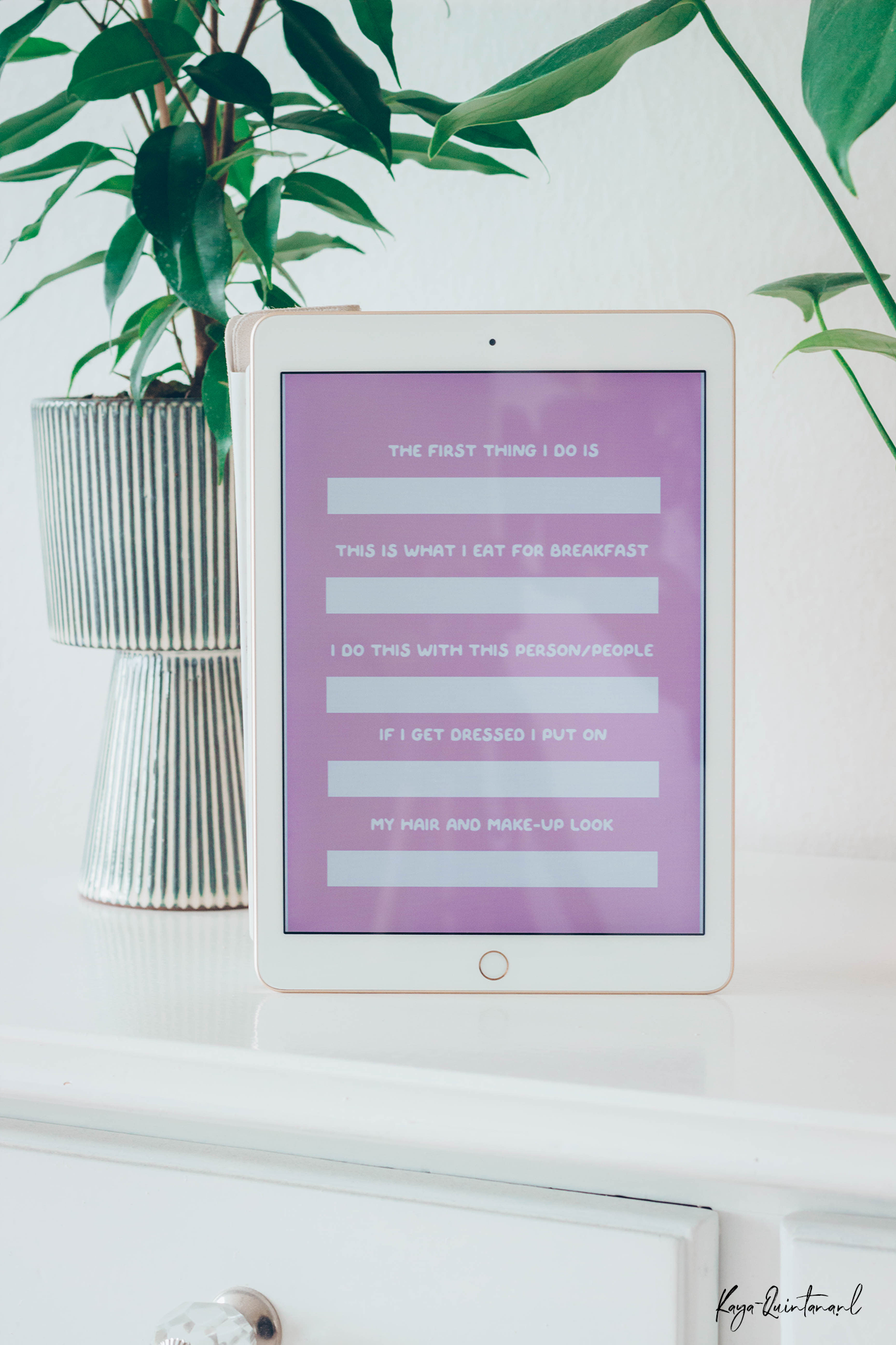 Congratulations, you've made your first steps towards designing and living your True Life! This means you can start bringing your True Life design to life. Get practical immediately and start changing little things that don't take up too much time. Like finally finding another job, going on that date or telling your mom to back off. Rome wasn't built in a day, neither will your True Life appear in a few seconds. However, I can tell you that taking on this journey and succeeding will be the most fulfilling thing you've ever done.
After all, living a life you truly love filled with things that actually have meaning to you, is the best way to spend your life. And I know it can be incredible scary to change things up. Fear can literally freeze you up and make you suffer all day long. But fear is also just a feeling and once you learn to let that go, you can bring your True Life into existence. Realize that most of your fears probably aren't even your own, but other people's fears that they project on you. Don't let that get to you! Put your workbook in a place where you see it every day, so you can't forget on creating your True Life.
The time is now,
Kaya-Quintana
P.S. If you did the Magic wand exercise, please come back and tell me what it did for you.