/
Easy Keto Mackerel salad
Hello there, are you ready for another healthy and very simple Keto meal? Well, then I think I have a good one for you. Let's dive into this super tasty Mackerel salad. Mackerel has been one of my favorite fishes for years. Due to allergies I'm not always able to eat, but when I can I most certainly do! This fish is filled with healthy fats which makes it perfect for Keto lovers. So here is my new recipe for this awesome Keto Mackerel salad, let's go.
You only need a few items for this salad. This is what I used for one serving:
30 grams of Arugula
40 grams of smoked Mackerel
45 grams of white cheese cubes or feta in oil with herbs
10 grams capers
One tablespoon of mayonnaise, I like Hellman's
60 grams of sour cream
Salt and pepper to taste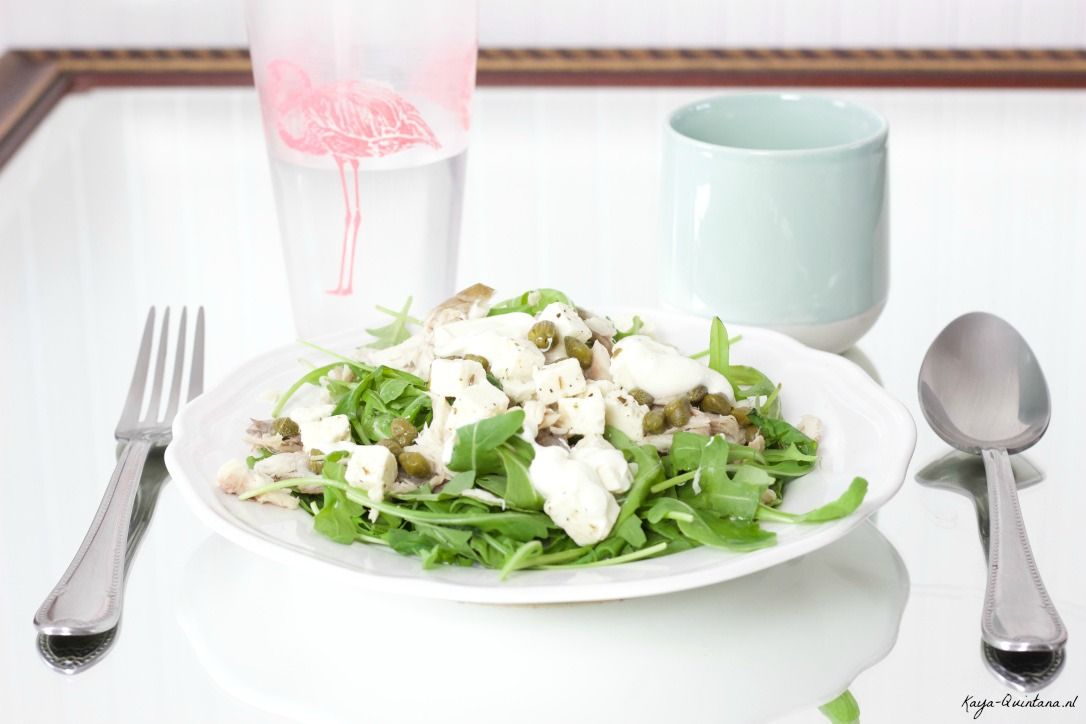 I started with creating the most simple dressing ever. I used half of the sour cream I had and mixed it with a tablespoon of Hellman's mayonnaise. I added a bit of Himalayan salt and pepper for a little kick. I mixed it all together and put it aside for later. After that it's all about the salad itself. Add the arugula onto a plate and shred about 40 grams of Mackerel on top of it. Be sure to check if there are no bones left in the fish. We don't want to bite into one of those.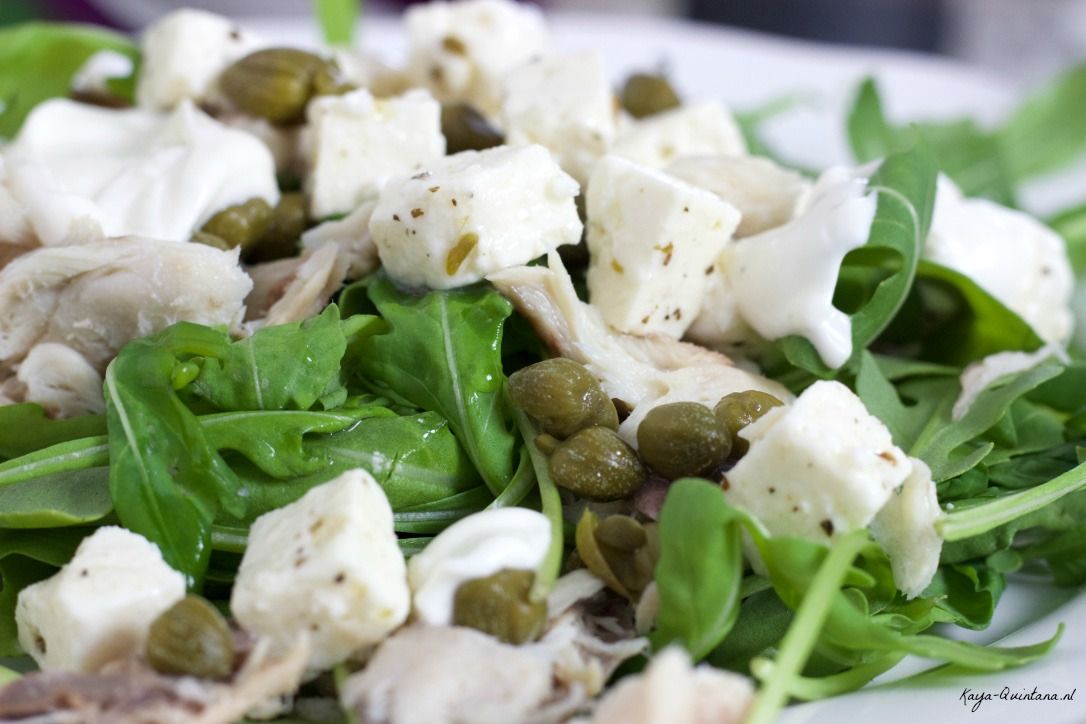 I like adding the cheese cubes and capers last. The cheese cubes I bought were kept in oil with herbs. I like using a bit of that oil to season the salad. Capers have an interesting taste and match really well with mackerel in my opinion. They are pretty outspoken, so I only used about ten grams for some extra flavor. I finished the salad with putting the dressing on top. It's a bit thicker than most dressings, but I really like this thicker version. You can water it down if you want to with a bit of water, olive oil or lemon juice.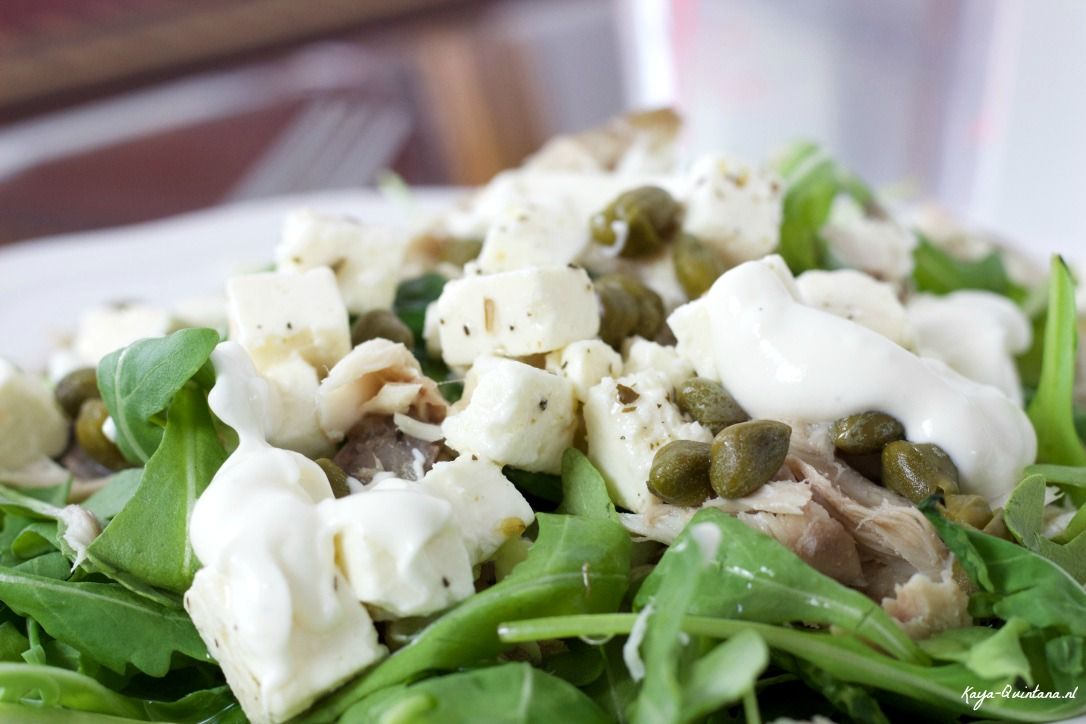 And yes, this is my Keto Mackerel salad for Keto and low carb foodies. I know, it's really easy but that was exactly what I was looking for. You can prepare this before work and bring it with you. Or you can eat it immediately if you want to have a quick bite. This Mackerel salad only contains 3,3 grams of carbs. So it's perfect for Keto and low carb diet lovers like me. The other macros are 34,3 grams of fat and 18,1 grams of protein. The entire salad contains 400 calories and fills you up really well!
Will you try this Keto Mackerel salad too?
Kaya-Quintana
P.S. Follow me on Instagram for more Keto dishes.