/
Eating waffles at Qookies in The Hague
Excuse the bad Iphone photo's. I didn't bring my camera on this unexpected, but tasty trip. One of my best friends had been telling me about eating waffles at Qookies for a while. He kept saying their waffles are the best and I just had to try them. So I did, haha! My friend bought me the Choc-o-lat waffle at Qookies. I ordered it with whipped cream, but in hindsight I should have chosen ice cream. But no worries, I will try that next time!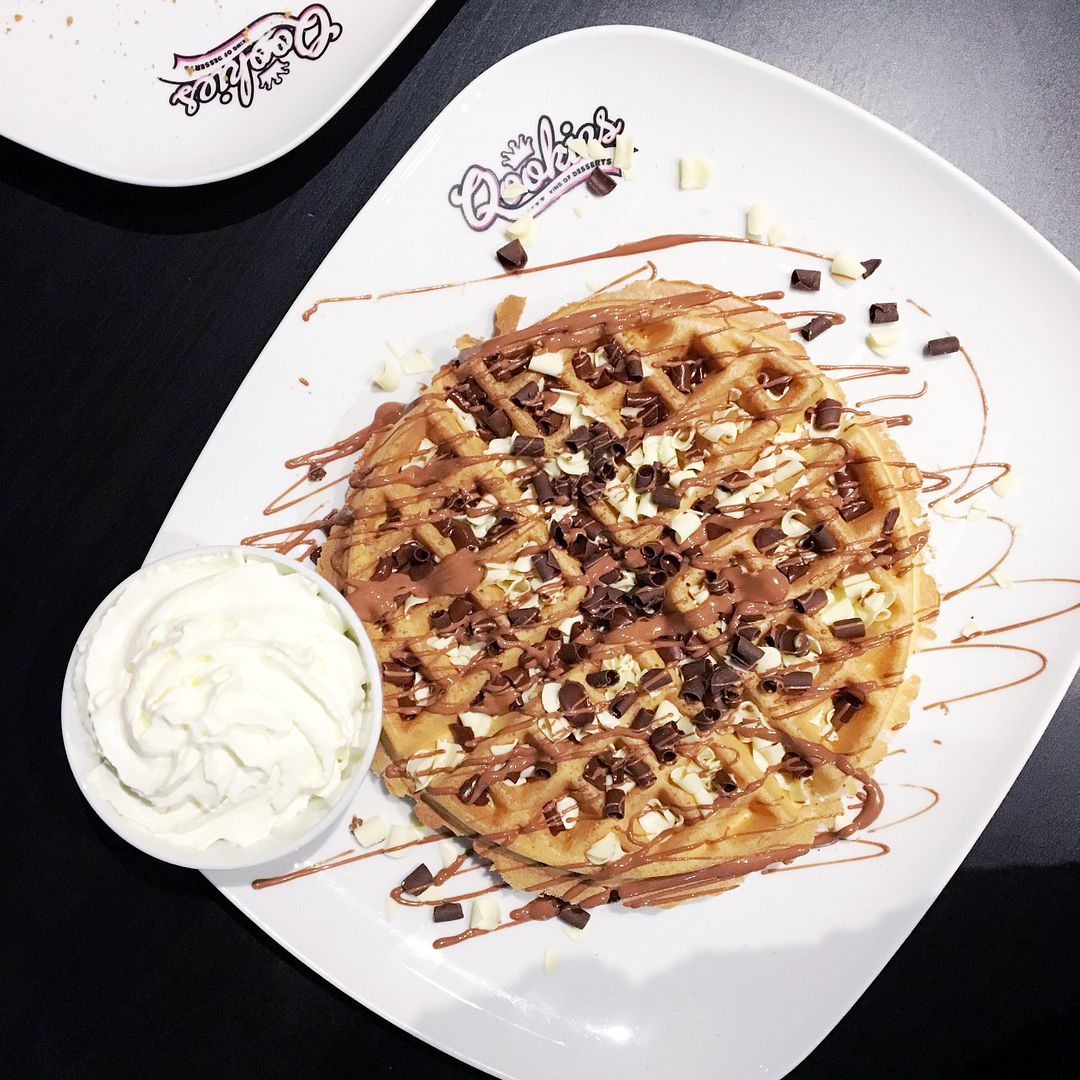 Back to Qookies for a minute. They call themselves a desert house and you can find them in The Hague. To be precise, at the Jan Hendrikstraat 50 in the middle of the city centre. It's pretty easy to find and you can't miss it, because the interior is bright pink with black. The inside of this desert house looks like one of those old American diners. I like that style, but the critic in me thought they could have made it look a bit more luxurious.
They also have a huge menu and I found it really hard to pick something. I ended up with the Choc-o-lat waffle and whipped cream. The waffle came warm, soft and a little fluffy. The chocolate sauce, chocolate flakes and chocolate syrup were a perfect match. If you have a giant sweet tooth, you will love this! I have to be honest and say that I couldn't make through the first half of the waffle. It was too big, too filling and too sweet.
I guess it's my Keto way of eating, because I had a really hard time eating this waffle. And I've never had this happen to me before, but I really thought it was too sweet. A few bites were perfect, but the entire waffle was too much for me, haha! I do think the price was pretty fair. My waffle cost €5,45 and the most expensive waffles at Qookies will cost you €7,45. They also have milkshakes, coffee, tea, cookie doughs, syrups, pies and pudding.
Yes, Qookies really has the most deserts I have ever seen in one store. If you are looking for something new to try with lots of choices, this is the place! I won't be visiting here every week like my friend. I'd probably go one or twice a year to try something new and different. I think the deserts are amazing, but I have to be in the mood for it. Especially because the waffle was incredibly filling. I just didn't have any space left in my stomach, haha!
Would you like to eat one of these waffles?
Kaya-Quintana
P.S. Funny story: This waffle got me so excited I dropped my phone in it, trying to make a picturs. Oops, haha!