/
Estee Lauder Double wear foundation review
I have tried many foundations and there are over thirty bottles in my closet as we speak. About a month ago I bought the Estee Lauder Double wear foundation. I have known for a long time that it's an amazing foundation, but somehow I hadn't bought it for myself. I finally decided on this foundation in the color Rattan, a beautiful paler foundation with the perfect yellow undertone. And I just have to share my opinion with you in this review, so check it out!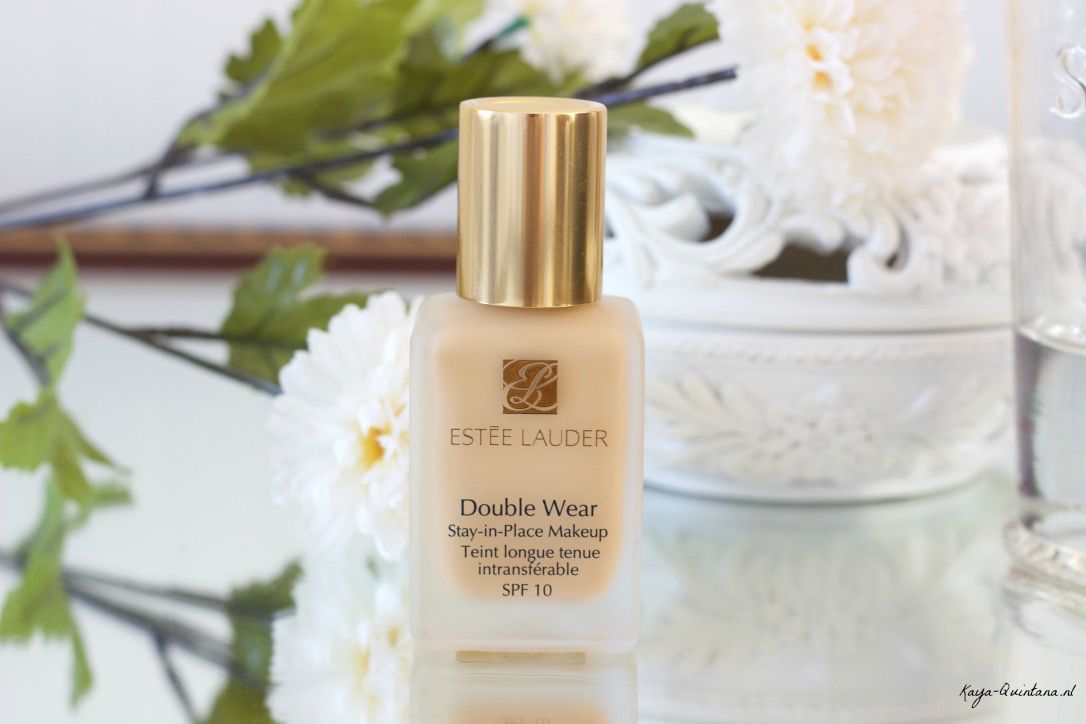 Product: Double wear stay in place foundation in Rattan 2W2
Brand: Estee Lauder
Rating: 9
Promises: The same long-wear makeup you love, now proven to last even longer. Looks flawless and natural. Feels lightweight and so comfortable, you won't believe it's super long wear. Won't change color, smudge or come off on clothes. Lasts through heat and humidity, according to Estee Lauder.
Price: €46,92 at Douglas.nl
Pros
Well, the color is amazing! I haven't had a foundation in years that matches my skin tone this good. Let me tell you, it's really hard to find a paler foundation with a yellow undertone. Especially when you have discoloration like have due to eczema. But the color Rattan is perfect for me. It's not too warm and it looks super natural on my skin. And as promised by Estee Lauder, it does not change color on my face.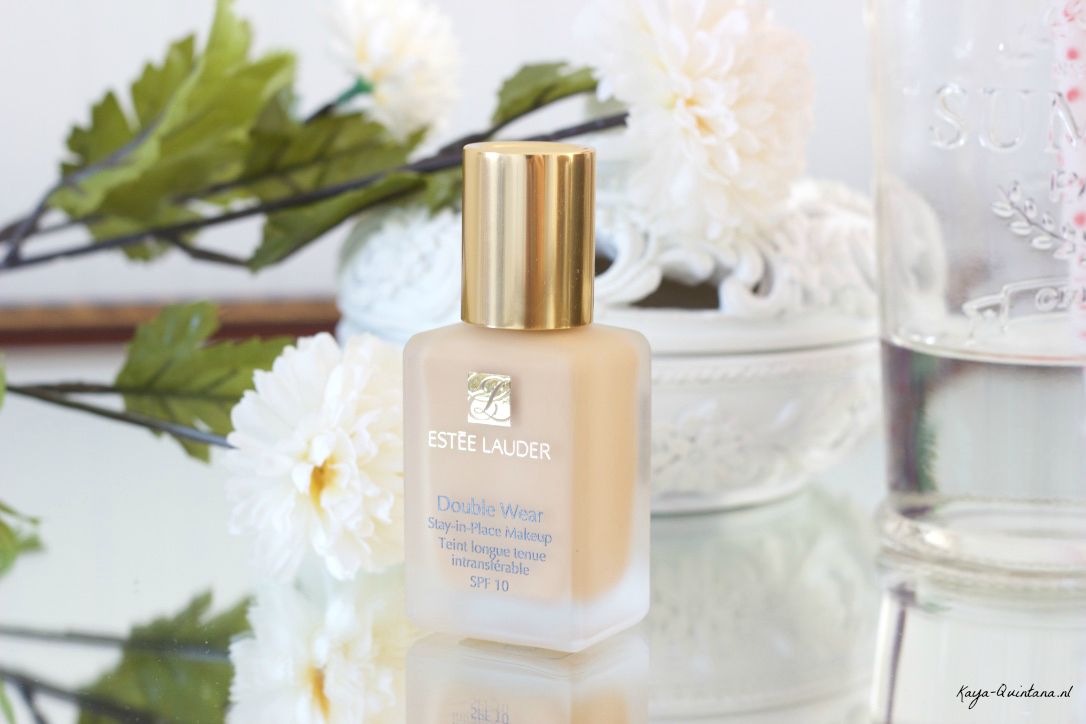 I like using one layer because I like a more natural effect. But you can definitely add a second layer if you want even more coverage. One layer is good enough for me, as you can see on the pictures in this article. The formula is really nice too. It's fluid but not too runny. It's easy to apply, but you have to be quick. Once this foundation has settled it's hard to move around. So don't put any on your face if you're not going to blend it immediately. That might leave some stains on your face and you don't want that!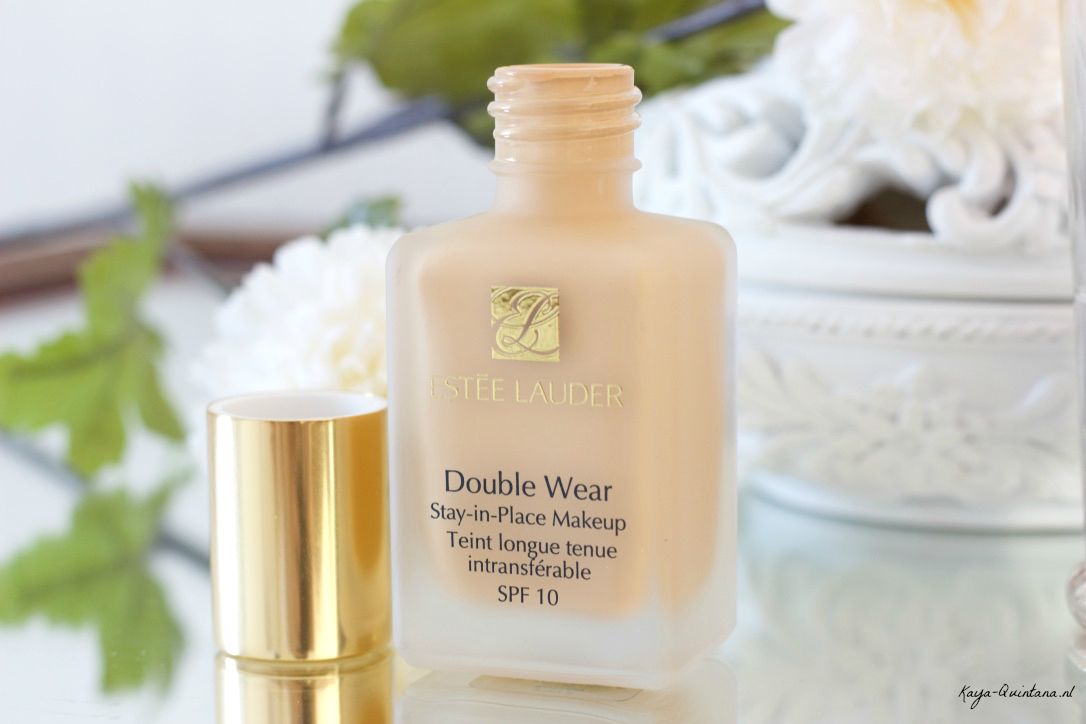 After this foundation sets it stays on perfectly the entire day, love it! And it also stays put on my face during the hot summer days. I've also noticed that I didn't have any breakouts or dry skin after using the Estee Lauder Double wear foundation. Which is pretty awesome, because most long lasting foundations leave my skin dry and flaky. The last good thing I can tell you about this foundation, is that it never looks cakey. Not even when I layer my favorite powders on, which I do to set it really well.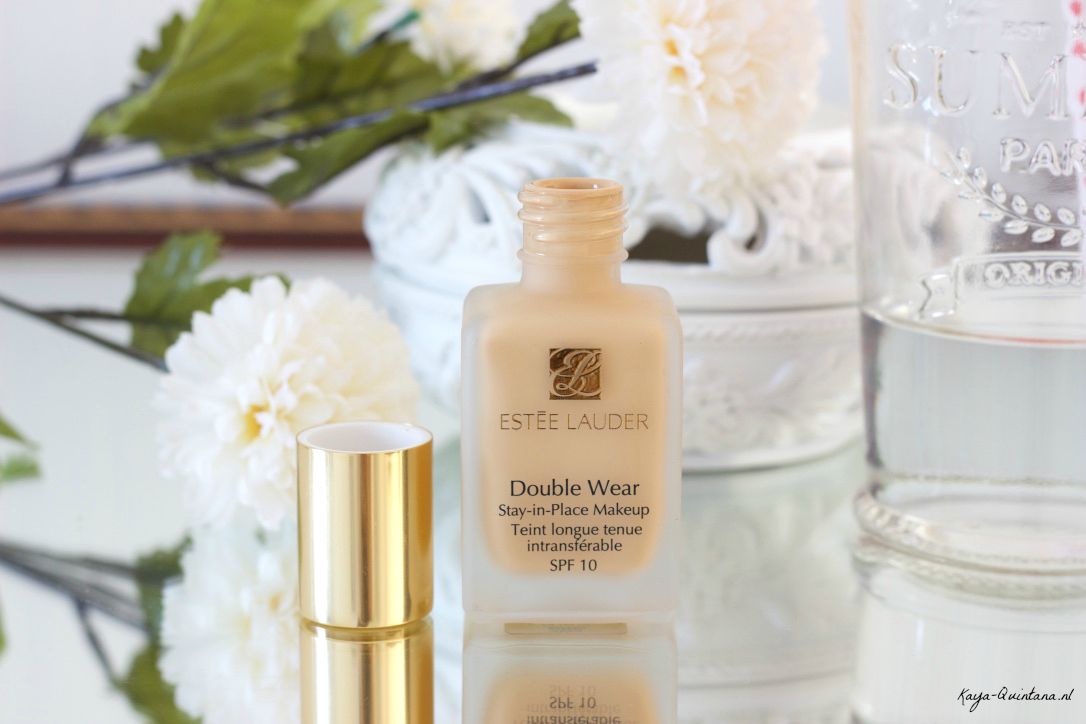 Cons
The packing may look luxurious but it's very inconvenient. The Estee Lauder Double wear foundation does not come with a pump and that is very annoying. It's hard to get the right amount of foundation out of the bottle. I now apply some on the back of my hand first and then use a kabuki brush to blend it on my face. I have to be careful not to poor out too much. Estee Lauder should just put a pomp on the bottle, it would make our lives so much easier!
The brand says the Estee Lauder Double wear foundation will not stain. Well, that's not true because I definitely stained some tops and t-shirts. It also stays on my face pretty well on my face during hot weather. Although I do see some shininess after a few hours. No biggy, but I have to be honest and tell you. I don't really touch up because it's never that bad. But if you were to have oily skin you might want to use some extra powder.
The verdict
This foundation is the bomb dot com! The formula, the color, the staying power and the picture perfect finish is amazing. I haven't had a foundation this good in years. It's also very gentle on my skin which is doing pretty well at the moment. I do have to give you one last note for when you have dry or flaky skin, because that will most def be accentuated by this foundation.
I just can't say anything else about this foundation, it's just really good in my opinion. You should check the Estee Lauder Double wear foundation out if you are looking for a good foundation with a yellow undertone. And yes, they have many shades available so I guess anyone can find the right shade here. I mean, I managed to find the right one after years of searching, haha!
What do you think about the Estee Lauder Double wear foundation?
Kaya-Quintana
P.S. Follow me on Instagram for more beauty tips!
Get your own foundation here!