Ik heb altijd moeite met het vinden van de juiste jeans. Ik geloof dat ik er slechts twee in mijn leven heb gehad die echt goed zaten. Ik ben klein, heb rondingen en ook nog eens een hoge bilspleet. Too much information? Okay, skip that, haha! Helaas is dat wel een van de redenen waarom ik veel jeans niet kan dragen vanwege de low waist. De extra lange jeans op de foto's in dit artikel heeft een zeer goed model.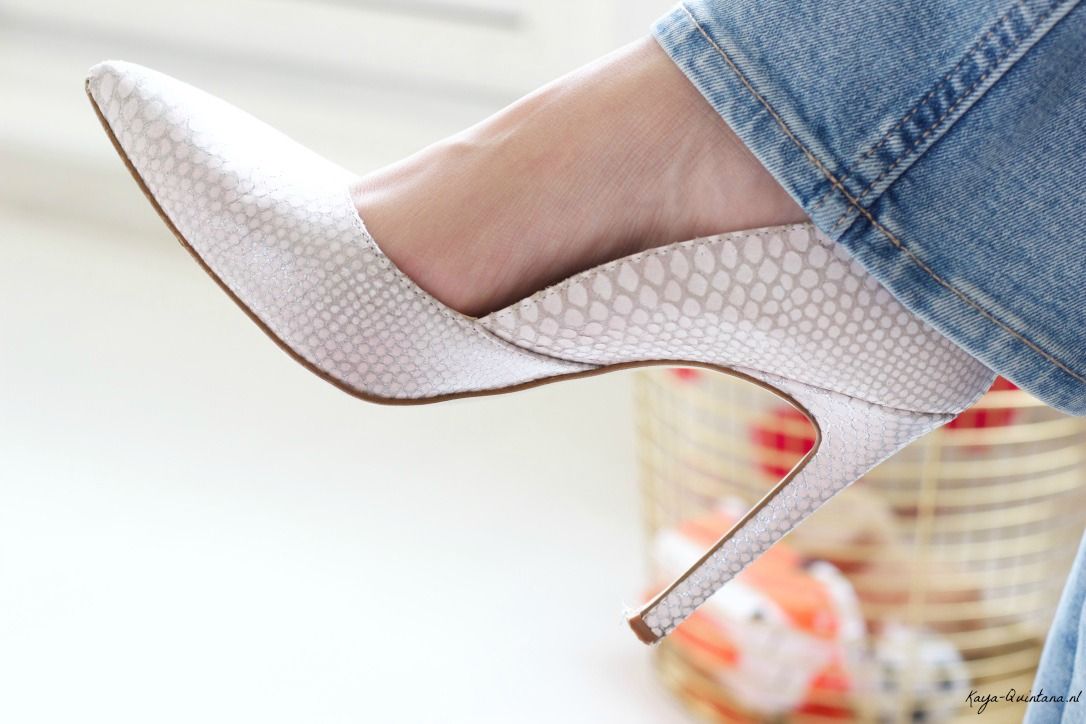 Hij is wel echt te lang, maar het leek mij leuk om er toch een outfit mee te creëren. Want een extra lange jeans biedt opties als het gaat om extra hoge hakken. En ik hou heel erg van hoge hakken dus dat komt goed uit! De jeans heeft een lichte wassing en is dus perfect voor de lente en zomer. Het leek mij leuk om die lichte wassing te combineren met roze tinten. Een van mijn favoriete shirts is uitgevoerd in blush pink evenals mijn favoriete pumps.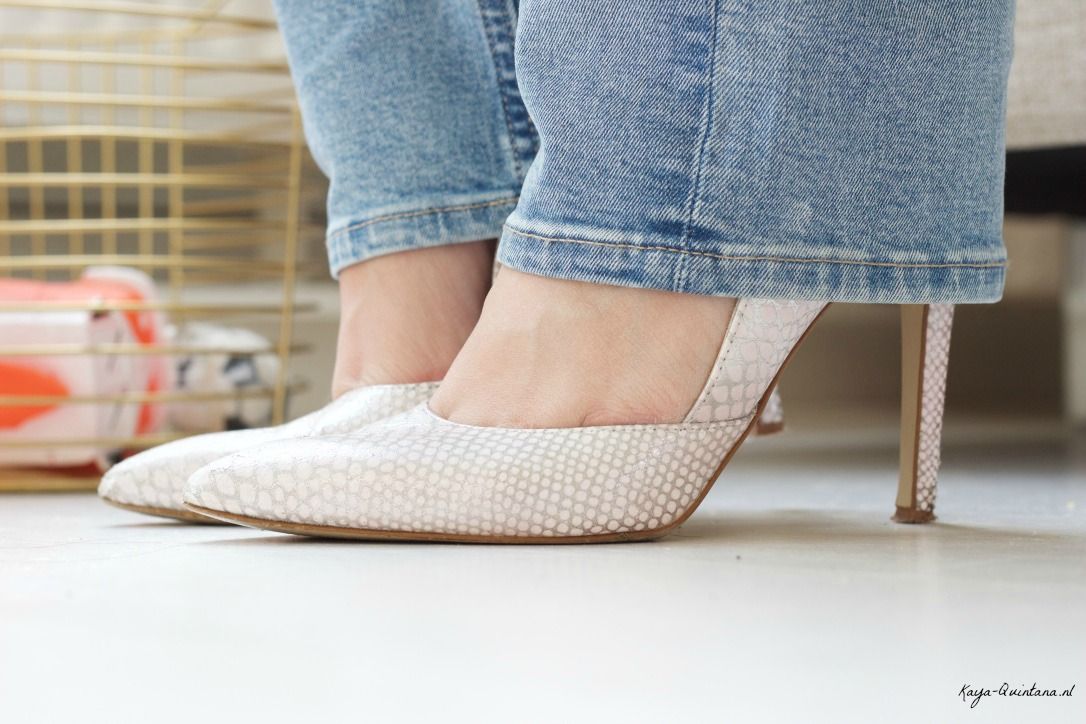 Wellicht weet je al dat ik echt van de kleine details houd. Zoals de pumps die van een zilveren slangenprint voorzien zijn. De kleine ribbeltjes in het T-shirt die het weer iets chiquer maken. Droeg ik vroeger nog allerlei prints door elkaar, wil ik nu graag rustige en minimalistische outfits dragen. Ik wil graag dat je mij ziet en niet verdwaald in de overdadige combinaties.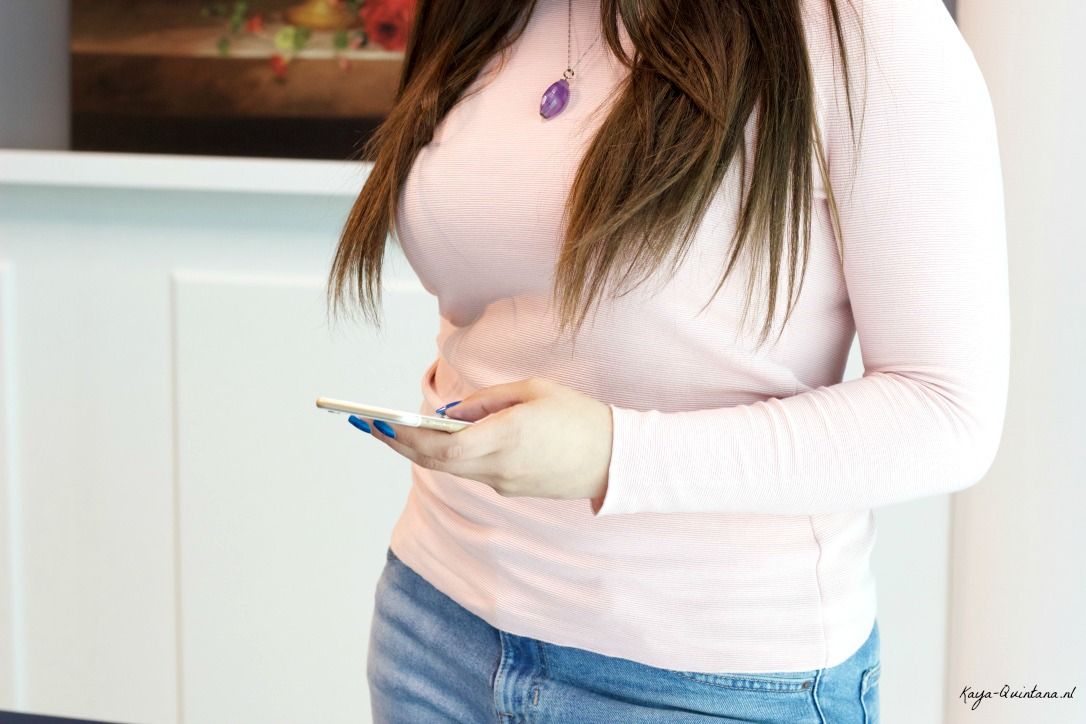 Voor deze outfit is de extra lange jeans dan wel weer iets anders dan ik normaal zou dragen. Omdat deze jeans een rechte en wat langere pijp heeft krijg ik er een boho gevoel van. Ik weet niet of ik deze jeans zal houden, want hij is toch echt net iets te groot. Ik moet soms hijsen om hem goed op zijn plek te houden. Misschien een maatje kleiner of extra heet wassen? De extra lange pijpen kan ik trouwens wel waarderen, want dan lijk ik ook een beetje langer, hihi!
Wat vind jij van deze outfit?
Kaya-Quintana
P.S. Volg mij via Bloglovin voor meer fashion updates, thanks babe!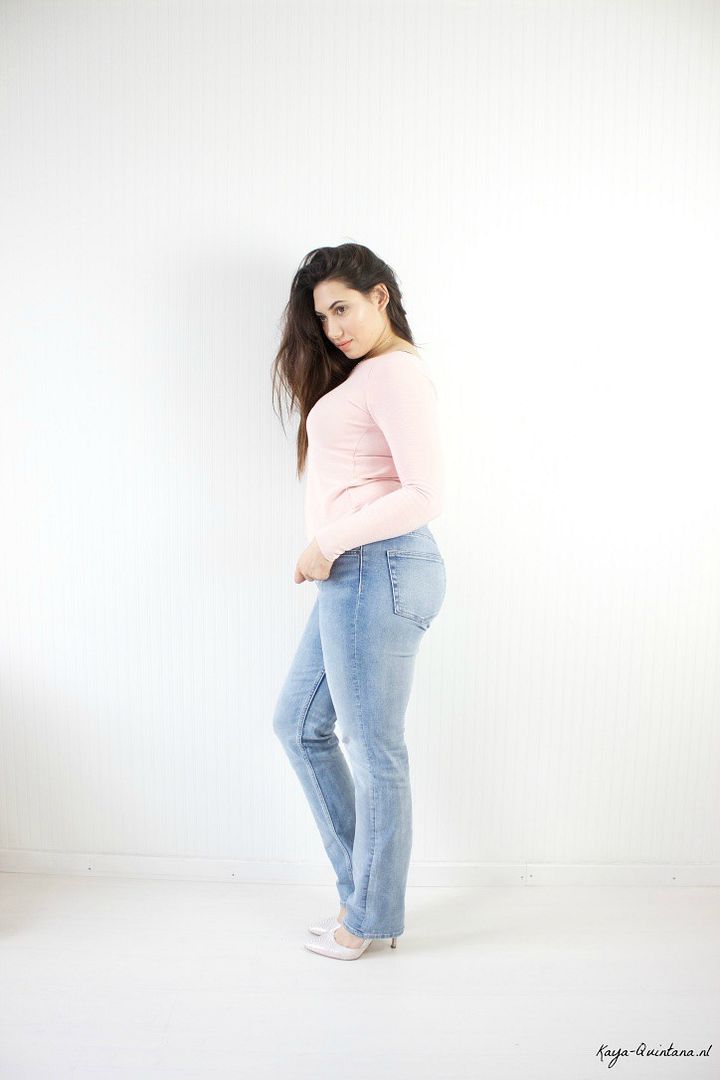 Items
Vanilia: Blush pink t-shirt
H&M: Lichtblauwe jeans
Dune: Alia pumps via Dune London
Geen merk: Ketting met amethist