/
Five casual outfits for a minimalist
Hooray, a new fashion video has arrived. This time it's about five casual outfits for a minimalist. Why? Because a quick search on the Internet can make you think a minimalist only wears black, white and neutral colored (boring) outfits. But what if you're a minimalist and you still want to look fashionable? Well, what do you do? Watch my video I say, because I'm showing you five casual outfits for a minimalist. With easy to find clothing, which you can also use for your capsule wardrobe.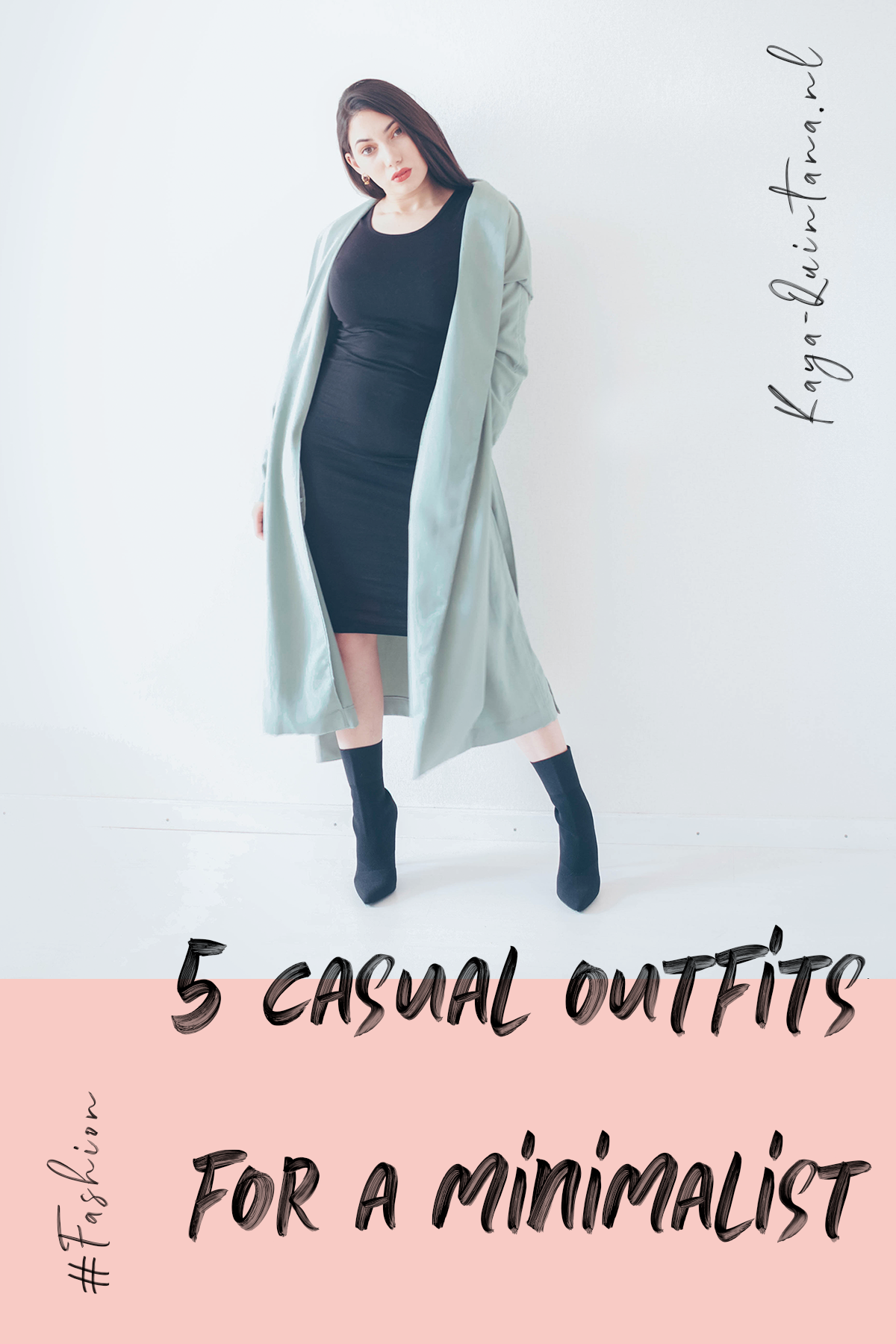 These are also outfits I actually wear on a daily basis. It took me quite some time to figure out how I can dress myself, without ending up in the same old outfit every day. To be honest, that was what happened to me for years. I would walk around in an all-black outfit or in a t-shirt with jeans. There's absolutely nothing wrong with an outfit like that. Those outfits served me well. But now that I'm in a different place and a better vibe, I need other outfits to match my style. If you want to know how to find your style as a minimalist, this is the article for you.
Back to the five casual outfits for a minimalist. Because these are very easy to put together since the base is very simple. I use clothing items you can find in almost any basic wardrobe. I just add a few awesome accessories to elevate the outfits and I share a few styling tricks to help you add the finishing touches. You can of course change the colors, brands and fits to your liking. Use my video as inspiration to find your own casual outfit style, with or without a capsule wardrobe. Fashion should be fun, so start trying on outfits whenever you want.
Enjoy the video and let me know if it helped you in any way, shape or form. Thanks,
Kaya-Quintana
P.S. Subscribe to my newsletter for more videos.