/
Keto snack platter ideas
Hey babe, ready for a new Keto snack platter idea? Good, I have a really good one for you. All of the snacks in this article are healthy and they will fill you up very well. Let's start off with the mozzarella and avocado toast. I simply use 100 grams of mozzarella which I slice up and use as round toast. Then I mash up half an avocado (or a baby avocado) and add some Himalayan salt and pepper to taste. I also add some cayenne, spicy paprika and garlic powder. I like my avocado spicy and tasty. I simply spread that mix over my mozzarella toast and eat it just like that, it's awesome!
Next up is half a cucumber which I slice into sticks. This makes it easier to dip your cucumber into a big teaspoon of hummus. I have a very big love for hummus. I like everything about it, from the taste to the texture. I also love cucumber, but it can be a little bland when it comes to taste. Dipping it into hummus makes it much better. Cucumber is also very low carb and contains a lot of water. A very good combination for people who eat Keto style. Especially if you need a bit of crunch and something to munch.
When it comes to the hummus be sure to check out the carbs per hundred grams at the super market. Store-bought hummus is often flavored so try and get one as pure as possible. My favorite brand is Maza and their Hummus has between 5,6 and 8,6 grams of carbs per 100 grams of hummus. I usually have between 25 to 75 grams of hummus to dip my cucumber sticks in. I think it's the perfect low carb and Keto proof dip. Hummus and avocado are both great for a Keto diet, so you should definitely try this Keto snack platter.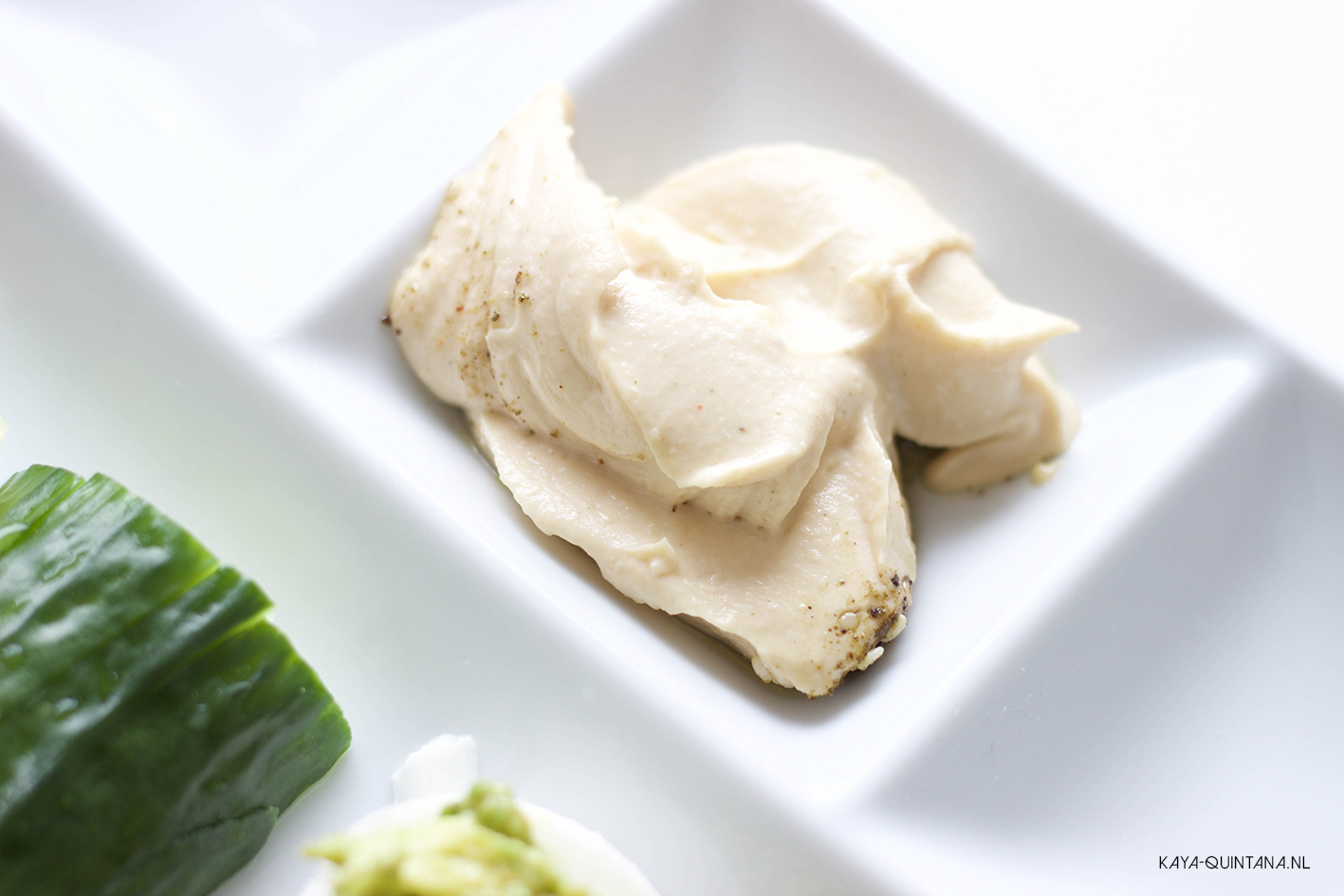 This entire Keto snack platter would be around 648 calories and 9 grams of carbs according to the My Fitness Pall app. It might vary depending on what brands and grams you use. So yes, that is a pretty big calorie chunk of your entire calorie goal for the day. That's why I use this platter as lunch and snack it all the way up to dinner. Or I choose one of these snacks to fill me up between big meals. You can get really creative with these two snacks. As long as it fits your carb goals of course.
I hope this Keto snack platter has giving you some tasty inspiration. Unfortunately, I won't be eating avocado anymore. It's simply too dangerous with the allergic reactions I've been having to avocados. From very painful stomachaches to blister-like patches in my mouth. It's sucks because I really like avocado, but my food allergies won't allow it. I still wanted to share this snack with you because I think it's really tasty and it's very low carb.
Let me know what you think about these snacks,
Kaya-Quintana
P.S. Follow me on Bloglovin for more Keto snack tips and check my food archive.