/
Low carb cauliflower gratin with smoked mackerel
If you are eating low carb or Keto, you probably have a lot of cauliflower laying around. I really started to like cauliflower when I started eating Keto style. It's low carb and very easy to prepare, but it can also be a little boring at times. That is why I created this low carb cauliflower gratin with smoked mackerel. This dish will help you get those healthy fats in, while eating your cauliflower a different and tasty way. So let's start cooking!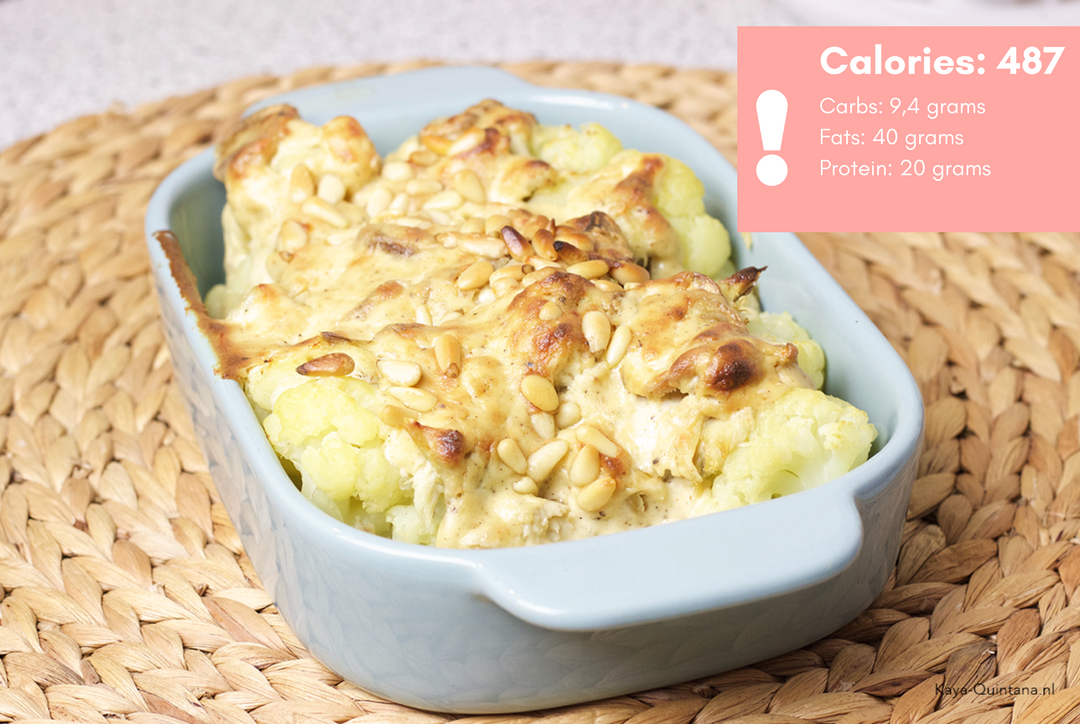 These are the ingredients I used for this dish:
400 grams of cauliflower
One clove of minced garlic
50 grams of shredded cheese
Unsalted butter
100 grams of crème fraiche, but cooking cream would be good too
70 grams of smoked mackerel
50 grams of champignons mushrooms
10 grams of pine nuts
Salt and pepper to taste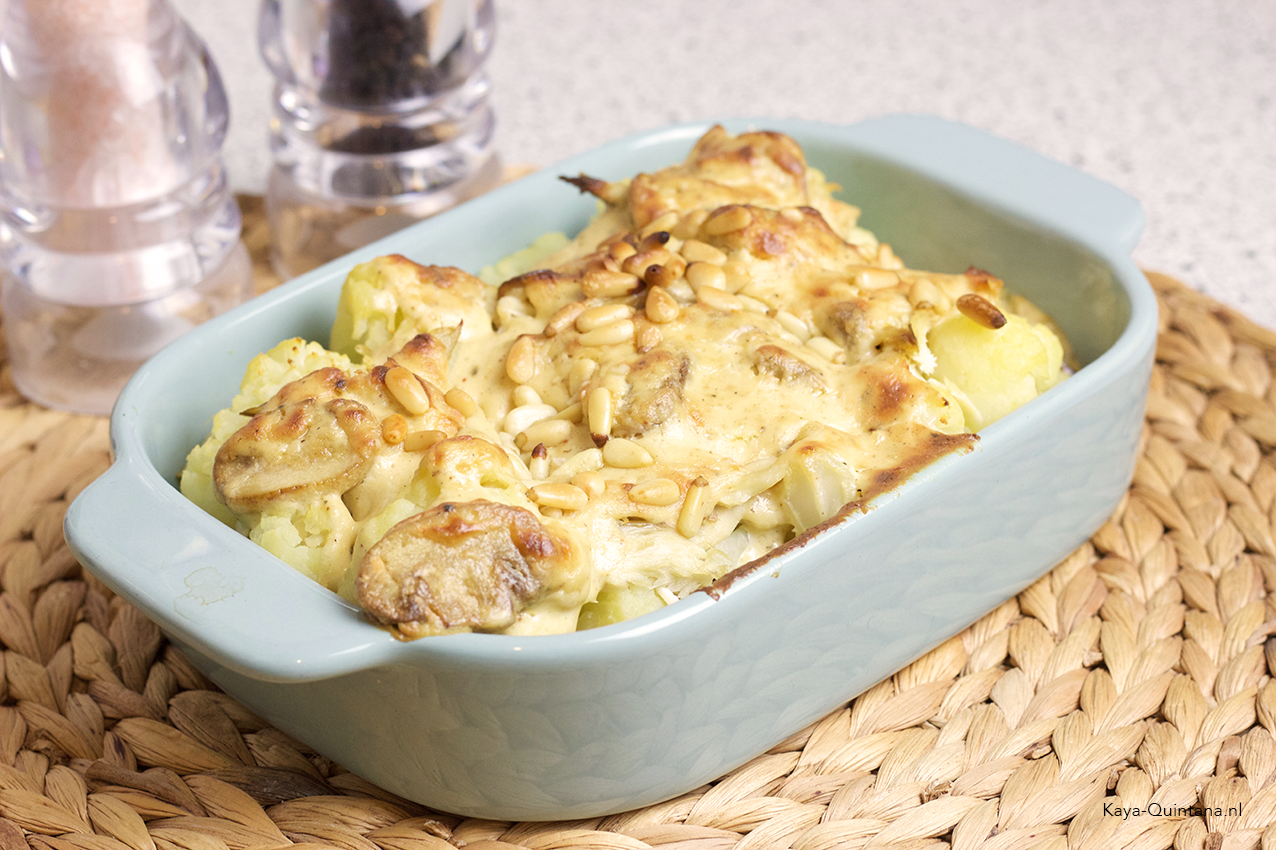 Start with cooking or steaming the cauliflower for ten minutes. You want it to be al dente, meaning it shouldn't be too soft or mushy. You can make the cream sauce that goes with this dish in the meantime. Start with melting ten grams of unsalted butter in a pan. Then add the mushrooms and sauté them with some salt, pepper and the minced garlic. Add the crème fraîche in when the mushrooms are browned and keep stirring slowly to create the sauce.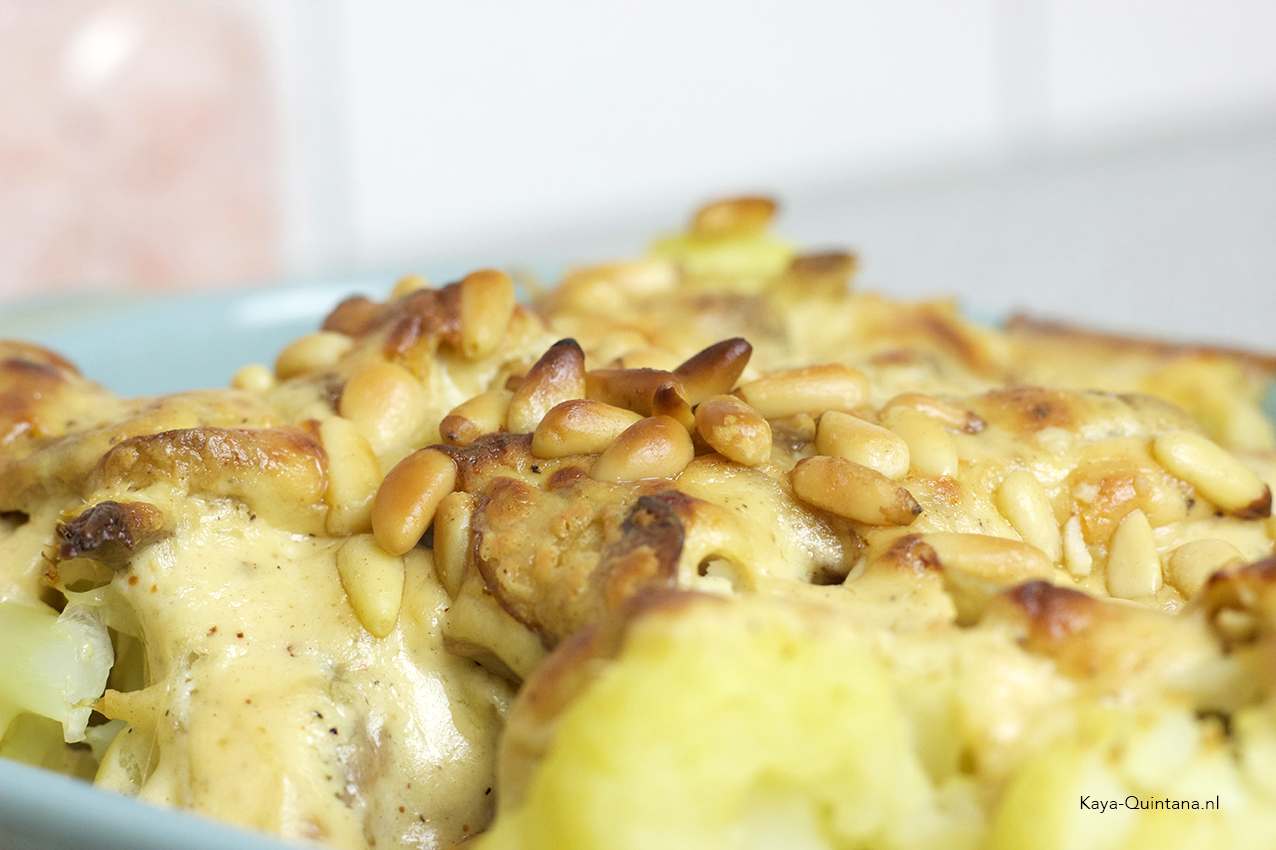 Don't let the sauce burn by keeping the heat low. Slowly add in the shredded cheese to thicken the sauce. This will give the sauce a nice creamy texture. Your cauliflower is probably done by now. Drain the cauliflower and transfer it into a small one-person oven dish. Don't forget to line the oven dish with some olive oil or butter. This will prevent the cauliflower from sticking to the oven dish.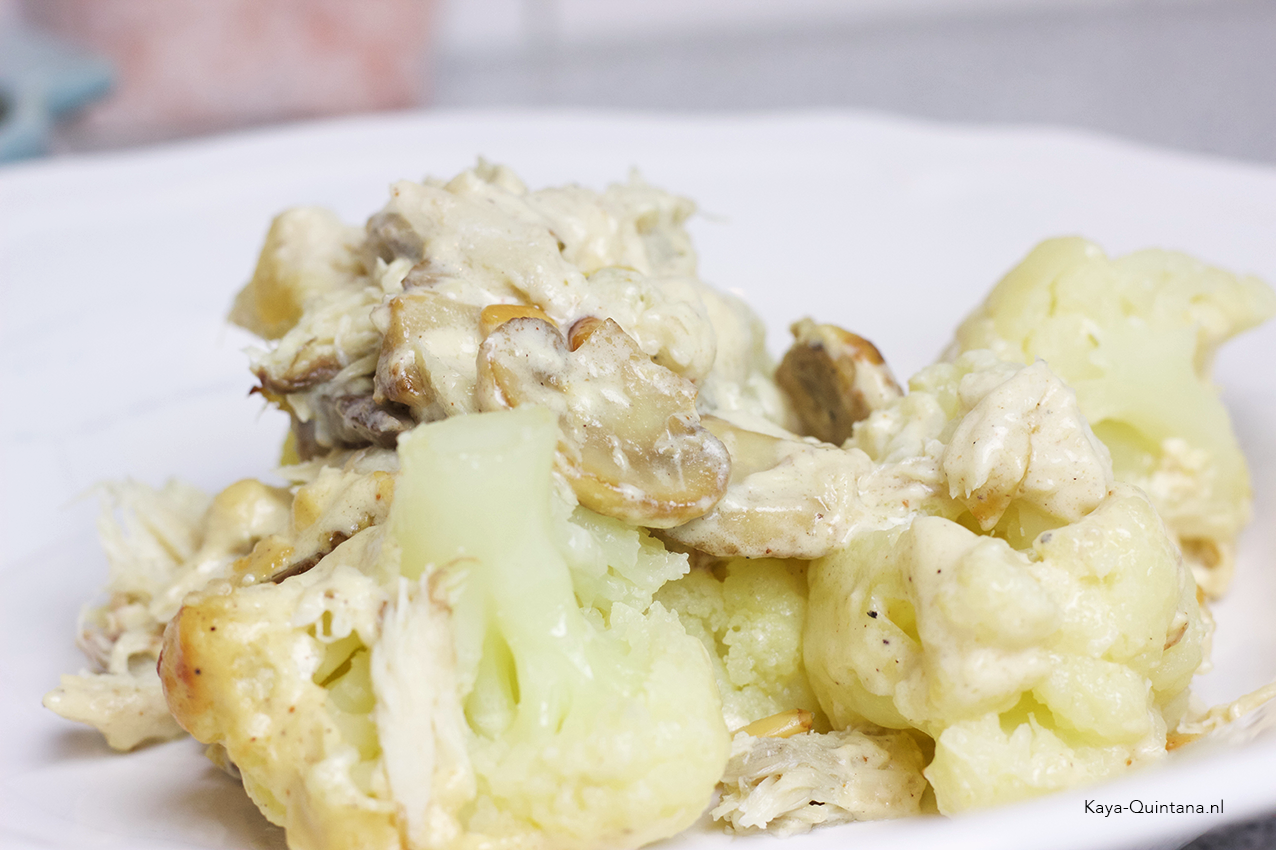 Time to shred the mackerel! I like to shred it and then mix it with the cauliflower. Top it all off with the sauce and pine nuts. The pine nuts provide a nice crunchy element to this low carb cauliflower gratin with smoked mackerel. Oh wait, I can't forget to tell you the macros of this dish. This oven dish will be perfect for two people and one portion contains 487 calories. You will eat 40 grams of fat and 20 grams of protein. The amount of carbs will be 9,4 grams per serving. Sounds pretty good, don't you think?
Let me know how this low carb cauliflower gratin worked out for you.
Kaya-Quintana
P.S. You can find my other recipes right here!