/
Low carb cream cheese muffins with coconut flour
Wauw, I didn't think it would work but it did! I created really nice low carb cream cheese muffins with coconut flour, cauliflower, cheese and chicken. My first try wasn't bad, but the muffins that came out weren't firm enough. That's because the original recipe wasn't Keto friendly, made with milk and normal baking flour. I replaced the normal flour with coconut flour, but that didn't work so well. So I created this new keto and low carb friendly recipe myself. One delicious cream cheese muffin only contains 3,3 grams of carbs. So get into the kitchen babe!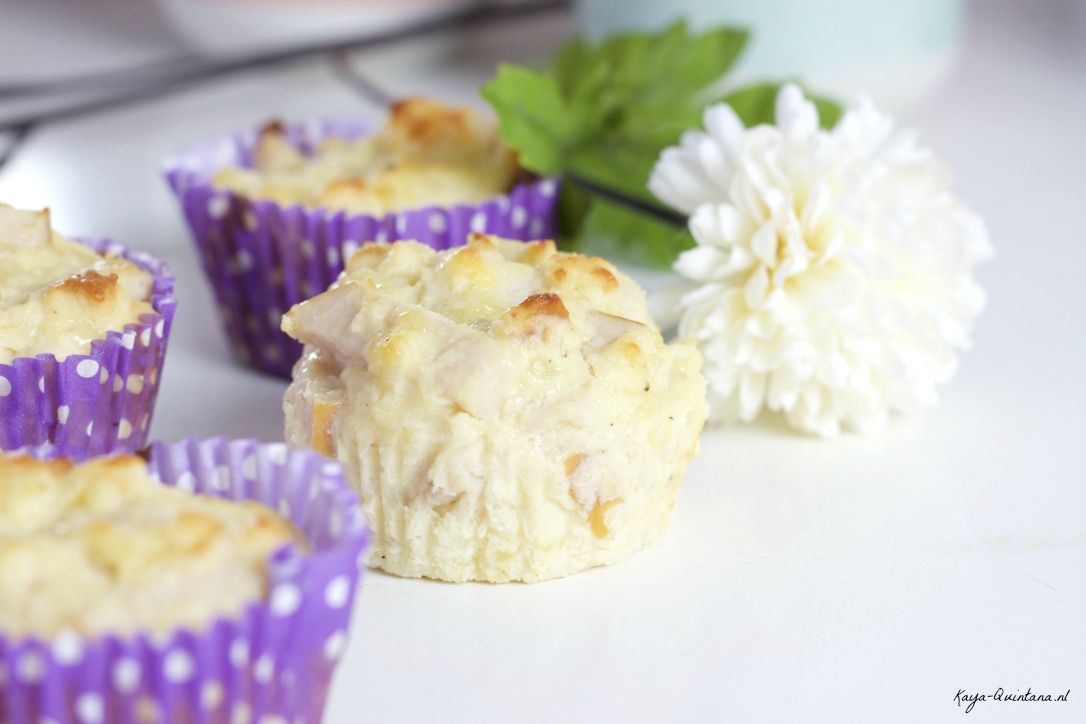 To make twelve of these low carb cream cheese muffins with coconut flour, you need these ingredients:
To start this recipe of, you need to cook or steam the cauliflower. It needs to be soft enough to puree. Make sure the cream cheese is at room temperature and ready to go. Once the cauliflower is fully cooked you will need to mix it with the cream cheese. This is the base of your batter, so make sure it's as smooth as possible. I mashed the cauliflower and cream cheese together with a fork, that was pretty easy. But you can use a blender if you like.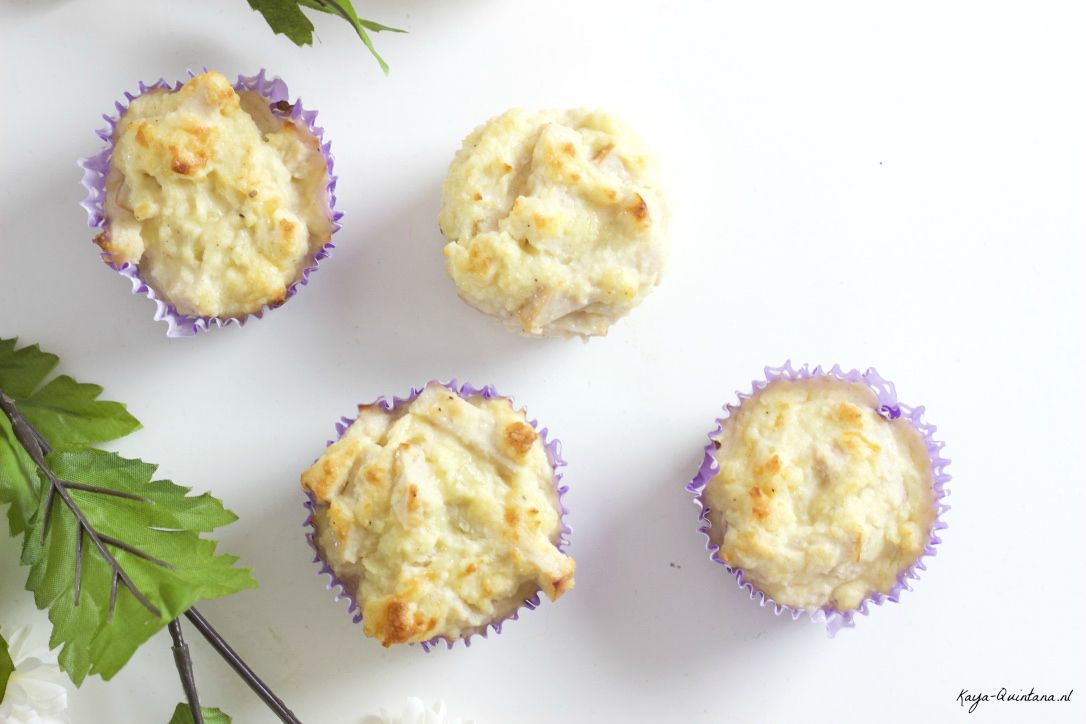 When the base of the batter is done it's time to add the shredded cheese. Make sure the cheese is evenly distributed in the batter. Chunks of cheese are no bueno! Now it's time for the eggs and this will make the batter runny. No worries, after the eggs are fully mixed into the batter, you can start adding the coconut flour. Make sure you add a little bit at a time, because coconut flour behaves differently than normal flour.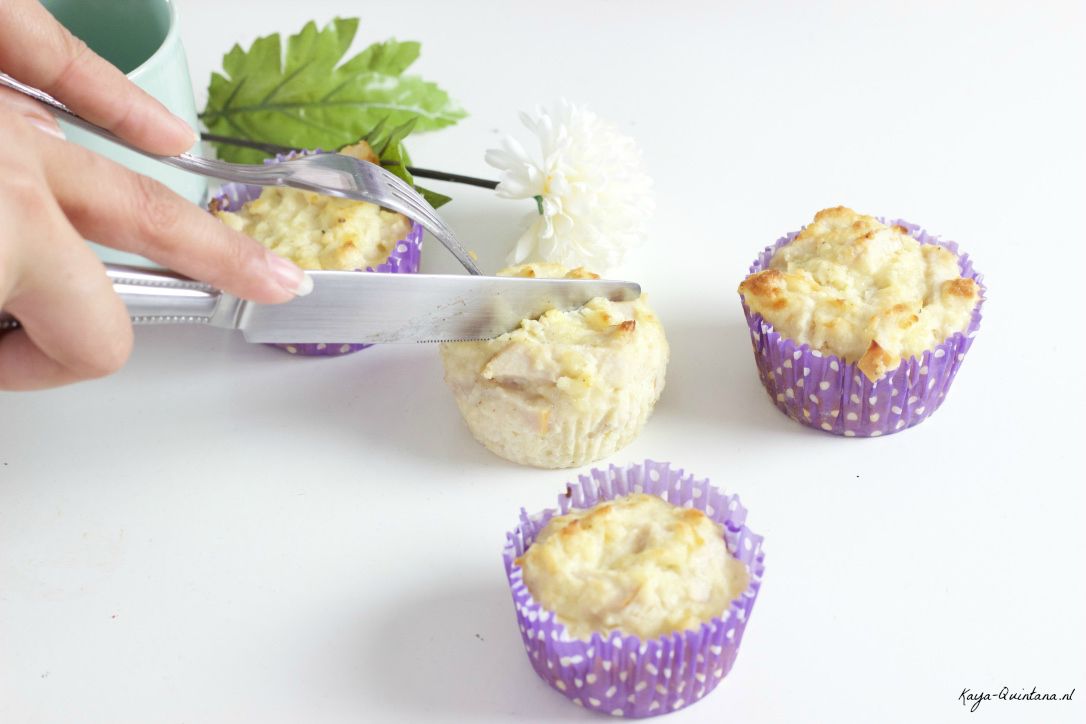 It takes a while to thicken up the batter with the coconut flour and you need to mix it really well. After the coconut flour has been fully mixed into the batter, it's time to add the shredded smoked chicken breast and spices. Spices are to taste, so it's up to you how much you put in there. I only added a small amount, a few pinches of everything. Mostly because the smoked chicken is salty enough.
Give it one last mix and start getting your cupcake tray and cups. Preheat the oven to 200 degrees Celsius and start filling the cupcake cups. Once the cups are filled evenly, you can pop them in the oven for 20 minutes. Once you see them rice up and a golden brown layer starts to form, you know they are doing just fine. Take them out of the oven and let the low carb cream cheese muffins cool down.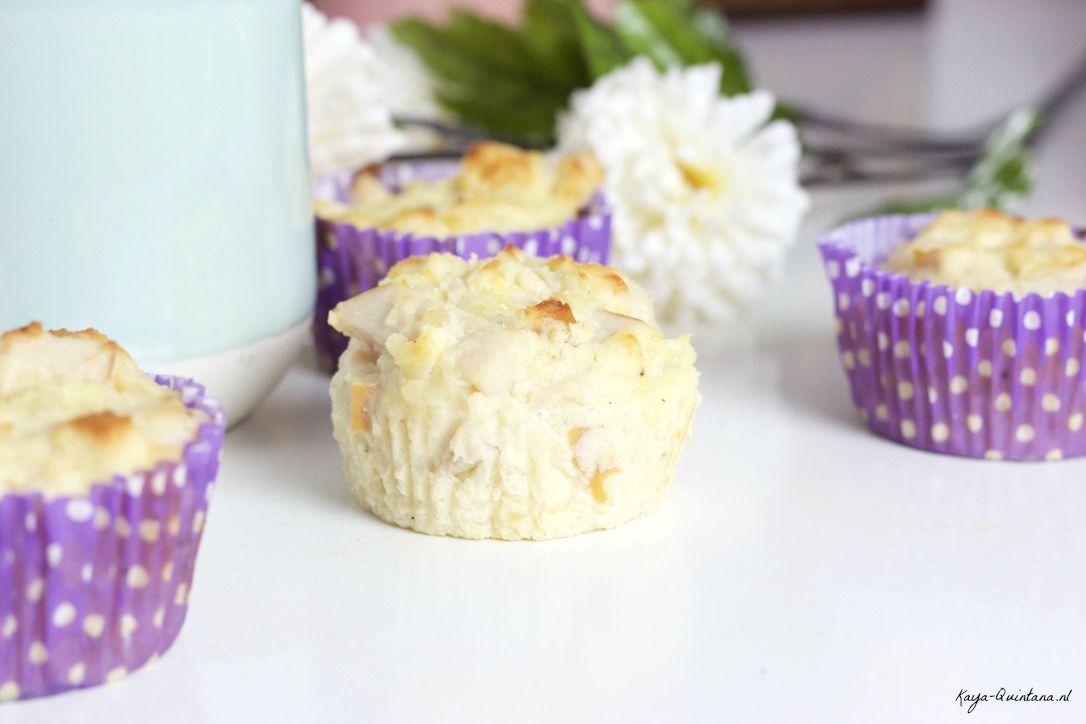 I like them when they are still warm, but they are also very good on room temperature. You can keep them in the refrigerator and take them out whenever you like. I created this recipe because I wanted to be able to bring tasty food on the go. One of these low carb cream cheese muffins with coconut flour will provide you with 3,3 grams of carbs. Pretty low carb and Keto friendly if you ask me.
I hope you like the recipe. Let me know how it turns out for you,
Kaya-Quintana
P.S. Follow me on Bloglovin for more recipes.