/
MUA Luxe Strobe and Glow highlight kit, pink luster
Wie houdt er niet van een goede highlighter? In dit artikel laat ik je graag de mooie MUA Luxe Strobe and Glow highlight kit* zien. Tijdens een persevent zag ik deze kit voor het eerst voorbij komen en de swatches waren fantastisch. Uiteraard was ik heel blij toen ik de kit zelf ook kreeg, want de MUA Luxe Strobe and Glow highlight kit in Pink luster is gewoon fantastisch. De prijs is ook fantastisch want deze kit kun je via het Kruidvat voor €7,49 kopen.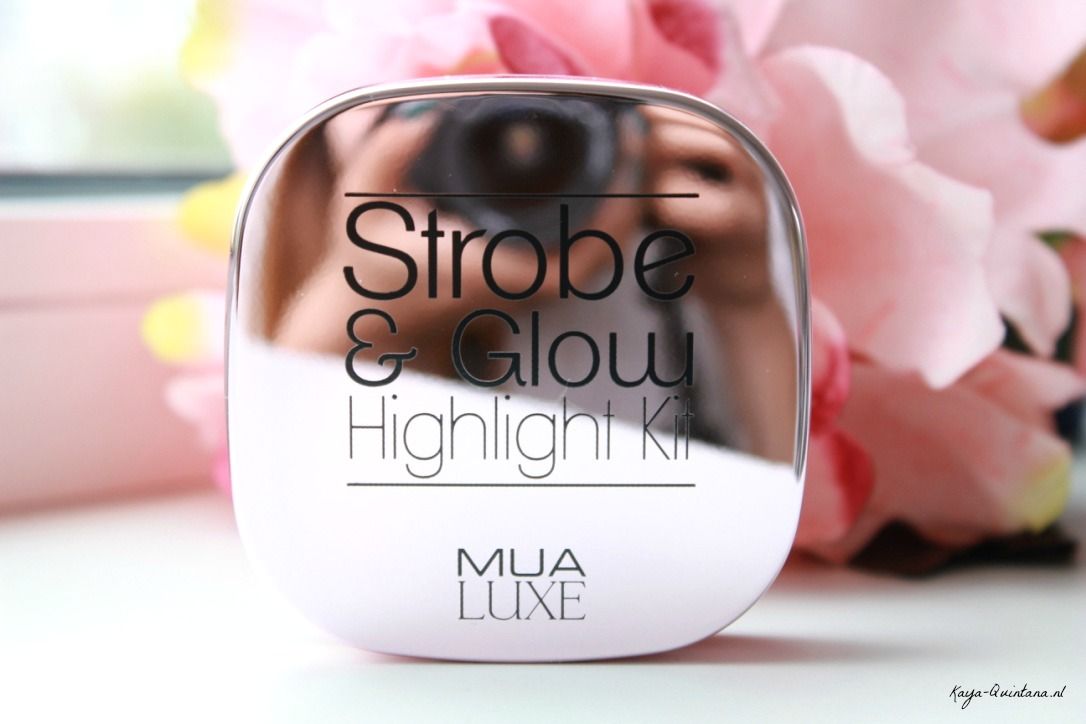 De kit is nog niet te vinden in de winkel, maar die kun je zeker weten deze herfst verwachten. Ik kon helaas geen exacte datum vinden in het persbericht, dus we moeten zelf even het Kruidvat goed in de gaten houden. Je kunt wel alvast de gouden versie van deze kit vinden die vorig jaar al uitkwam. Deze nieuwe MUA Luxe Strobe and Glow highlight kit heeft namelijk heel mooie roze ondertoon.
In het doosje vind je een mooie poeder met een zachte structuur. De pigmentatie is zeer hoog en een klein beetje doet je gezicht al glanzen als glitter. Je kunt deze highlighter dus het beste met mate aanbrengen. In het onderste gedeelte van de kit vind je een highlight cream, wederom met een mooie roze ondertoon. De highlight cream heeft een frosty finish, maar als je deze uitwerkt dan is het frosty effect een stuk minder. Dan wordt het eerder een mooie glow.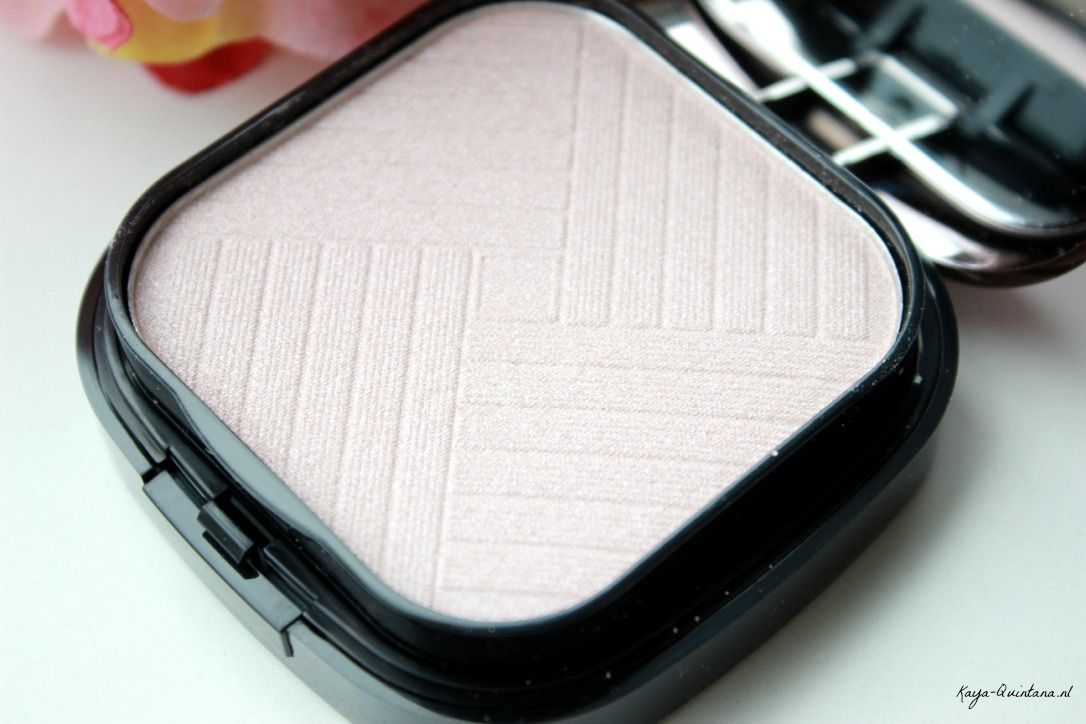 De highlight poeder bevat duidelijk kleine glansdeeltjes, die je duidelijk ziet zitten als je deze niet mooi vervaagd. De glansdeeltjes krijg je niet helemaal weg, dus daar moet je wel van houden. Vind je de poeder of de cream op zich niet aanwezig genoeg, dan kun je de poeder ook over de cream aanbrengen. Dat is wellicht mooi voor een zeer intense look. Voor overdag is een van de twee al intens genoeg als je het mij vraagt.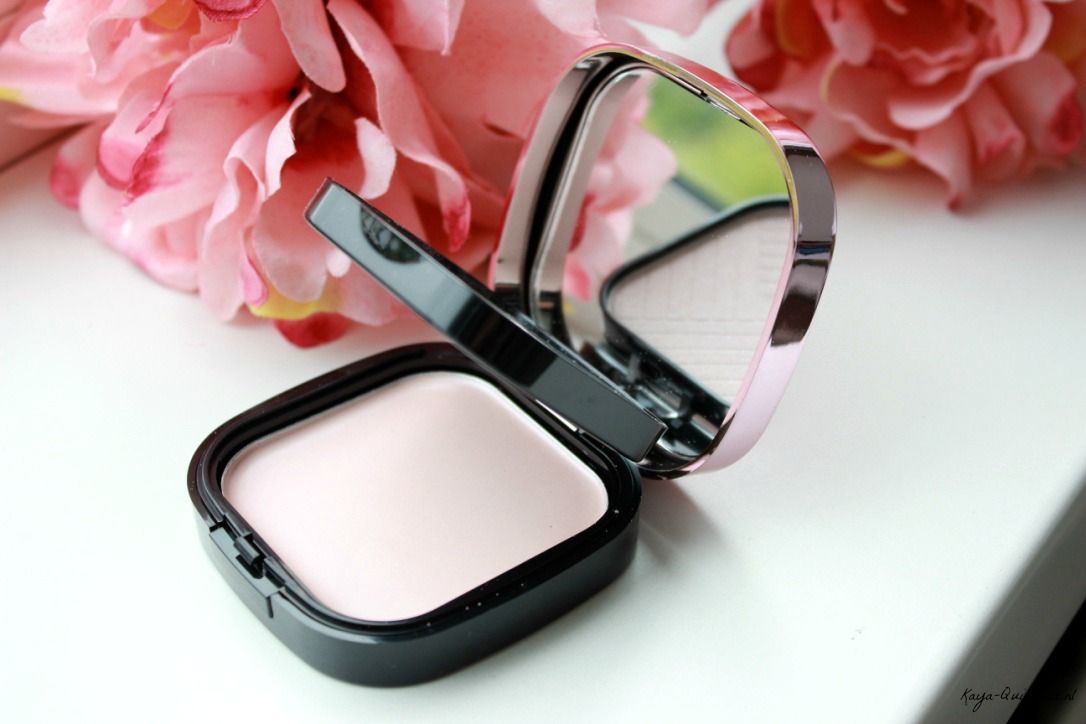 Wil je geen groot bedrag uitgeven aan een highlighter? Dan is de MUA Luxe Strobe and Glow highlight kit een zeer goede keus. Naar mijn mening doet deze kit niet onder voor de duurdere highlighters die ik in mijn kast heb liggen. Ik ben in ieder geval fan en volgende zie je deze highlight kit ook in actie in mijn nieuwe beauty video. Hou je dus van highlighters en in dit geval met een roze ondertoon, dan moet je zeker weten mijn site in de gaten houden.
Wat vind jij van deze MUA Luxe Strobe and Glow highlight kit in Pink luster?
Kaya-Quintana
P.S. Volg mij via Bloglovin voor meer beauty updates, thanks babe!