Yup, it's official: I'm a grown up now! Okay, not really… But I'm close, haha! I mean, having something to take care for like house plants does make you more responsible, doesn't it? Well, I have to be honest and say I've never had plants in my house before. Mostly because I'm really allergic and I have hay fever. Those two things make it pretty much impossible to get any plants or flowers. Little did I know, there are also house plants I can have around.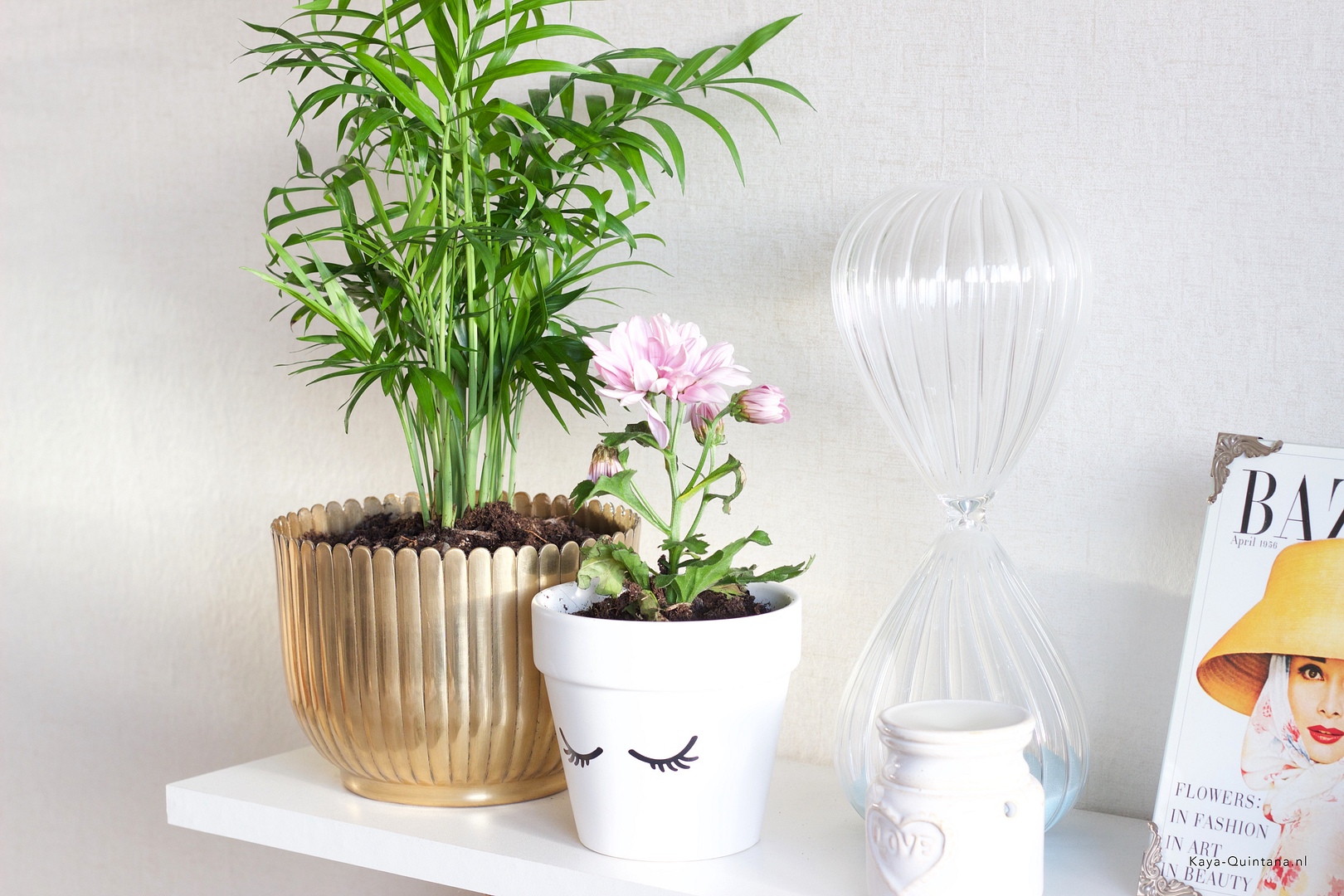 I started playing with the idea of buying plants a few months ago. I just didn't get around to it and I was way too busy to take care of them. Now that I'm not anymore, I felt like it would be a good idea to start. I was looking at Sophie's blog called Theprivatelifeofagirl.com, who I've been following for years now. I've always loved how she managed to make plants a part of her home. They make her place look so relaxed and stylish, love it!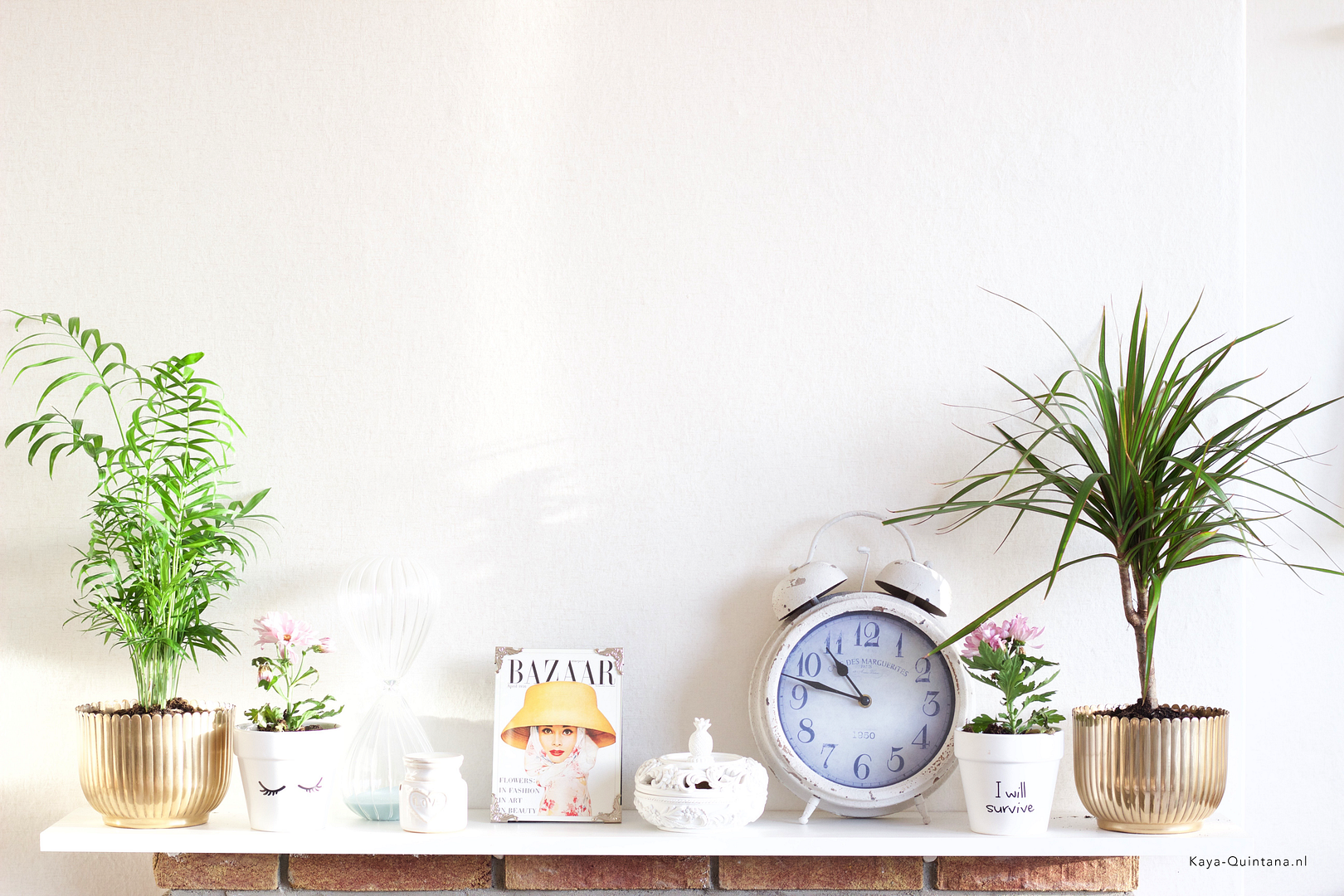 About a week ago I decided to buy some plants for myself. I need to make my house more homey and relaxed. I also wanted to increase the quality of the air and plants can be very useful for that. That is why I purchased mostly air filtering plants. I managed to buy two beautiful palms called the Dypsis lutescens. These are very common palms and these are my favorites. They just look so beautiful to me.
I also managed to get my hands on two small Marginata's or Dracaena marginata. These two really caught my eye, those spiky leaves seem playful and fun. And because palms are my favorite, I also got two small ones called Chamaedorea elegans. These are so cute and I have placed one in my bedroom and it just adds so much character. I admit it, I do have to laugh a bit at myself. I never thought I'd be the type of person to be into plants.
But I can really see the appeal now and so I went to get some more plants. Mostly because I found these cute white little plant pots that needed to be filled. I bought two big Chamaedorea elegans and two small ones. I did get an allergic reaction to those two, oops! I ended up with a swollen eye after putting them in their pots. I managed to freshen up after planting them and the swelling started to go down. I have to be careful with these ones though!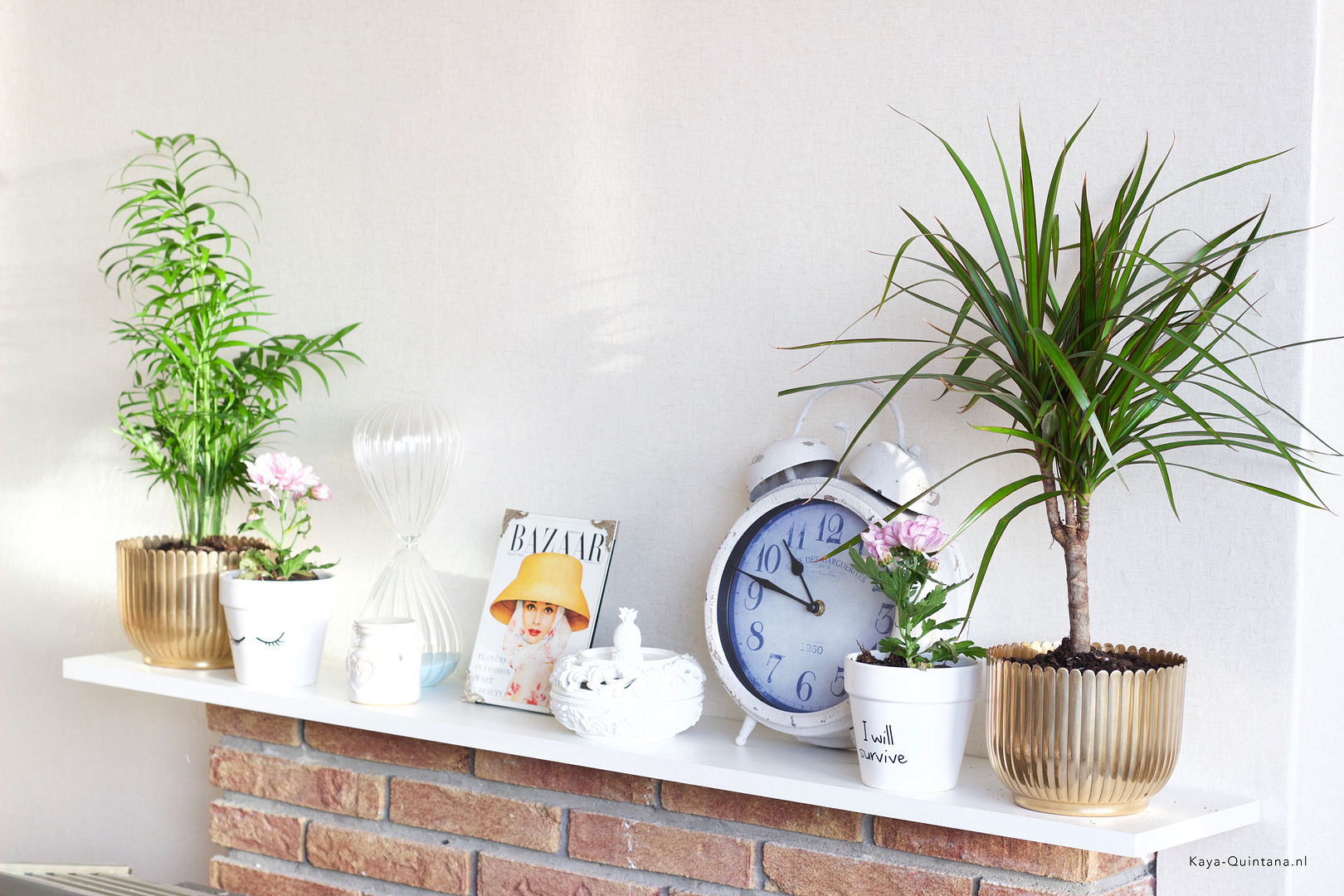 Now let's talk flower pots. I found it really hard to find flower pots that I really like. I managed to find two golden ribbed plant pots at H&M. These immediately caught my attention because of their vintage look. They cost me €9,99 per piece, but they are worth it in my opinion. I then bought two sleek golden ones at ikea called Daidai for €1,49 a piece. The big sleek gold one is also from Ikea and is priced at €5,99. I still have to take pictures of these pots, but you can already check them out at Ikea online.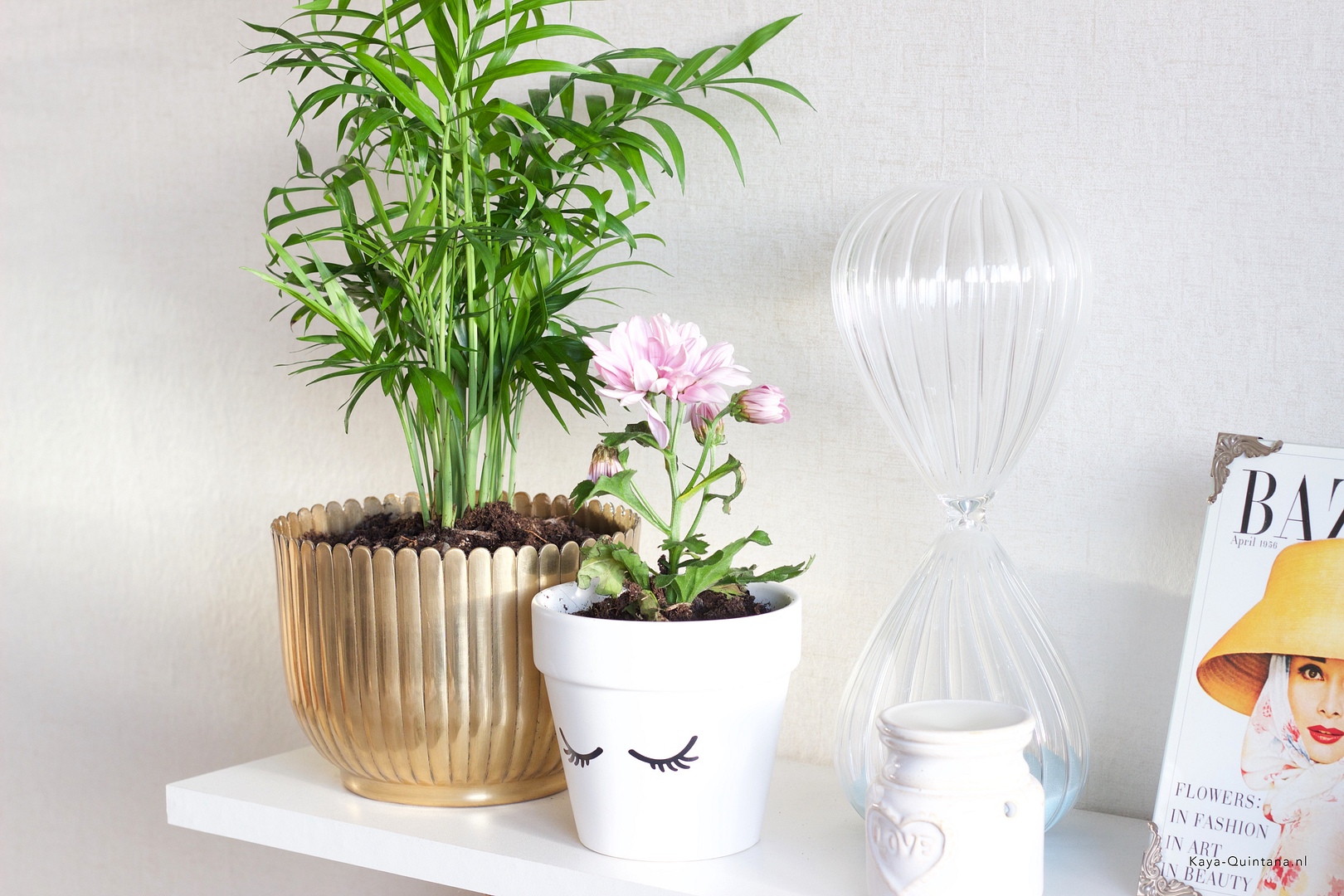 The cute little white ones were two for one at Blokker, a small Dutch department store. I also got some pastel colored ones from Action, one of those budget type of stores. These flowerpots and the big white one cost between €1,50 and €3,50. So yes, most of the plant pots I bought are very budget friendly. I didn't want to go all out because I don't know if I can keep these plants alive. So far, so good because they still seem healthy after two weeks at my place.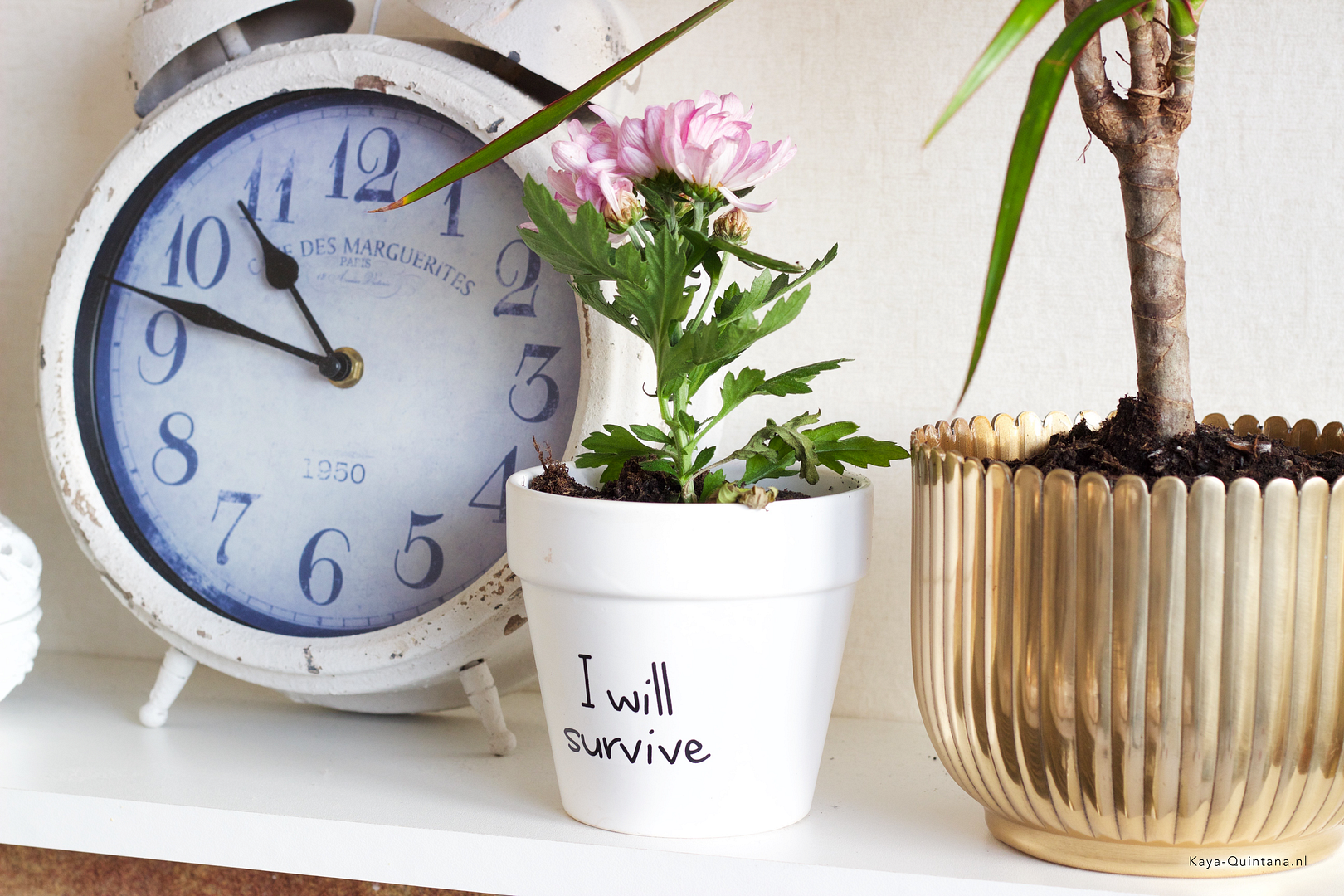 I'm curious to know if you have any house plants. Which ones do you have and how do you take care of them? I probably still have a lot to learn, but I already feel like my house is looking more serene and relaxed. I also hope the plants will help me get better air. I think that is very important, especially during the wintertime when the heat is on a lot. I'll keep you updated, so stay tuned.
What is your favorite plant?
Kaya-Quintana
P.S. Follow me on Instagram for more interior updates.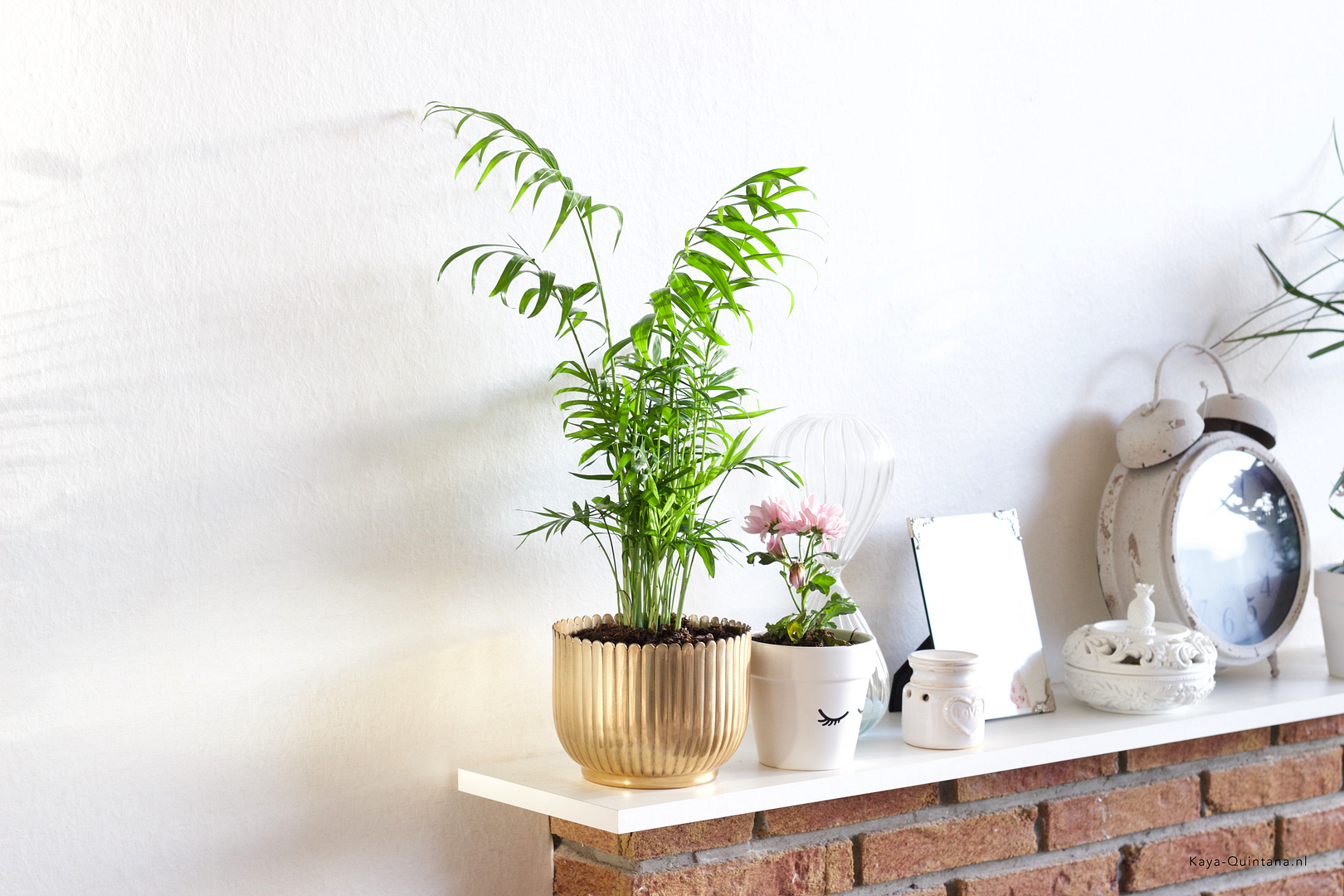 Shop my favorites