/
My summer capsule wardrobe 2019
Well, well, well… It's finally here, my summer capsule wardrobe for 2019. I had some problems editing the video, but it's finally done! I actually want to edit the video again, because the coloring seems off, but this is the best I could do. Sigh, bear with me! Because the video itself is good, even if I say so myself. As always, I'm showing you my capsule wardrobe with try-ons. As I think that is the best way to show clothes. I also think it gives you a better idea on how an outfit looks with the items in the capsule wardrobe.
[one_half padding="0 5px 0 0″]
[/one_half]
[one_half_last padding="0 0 0 5px"]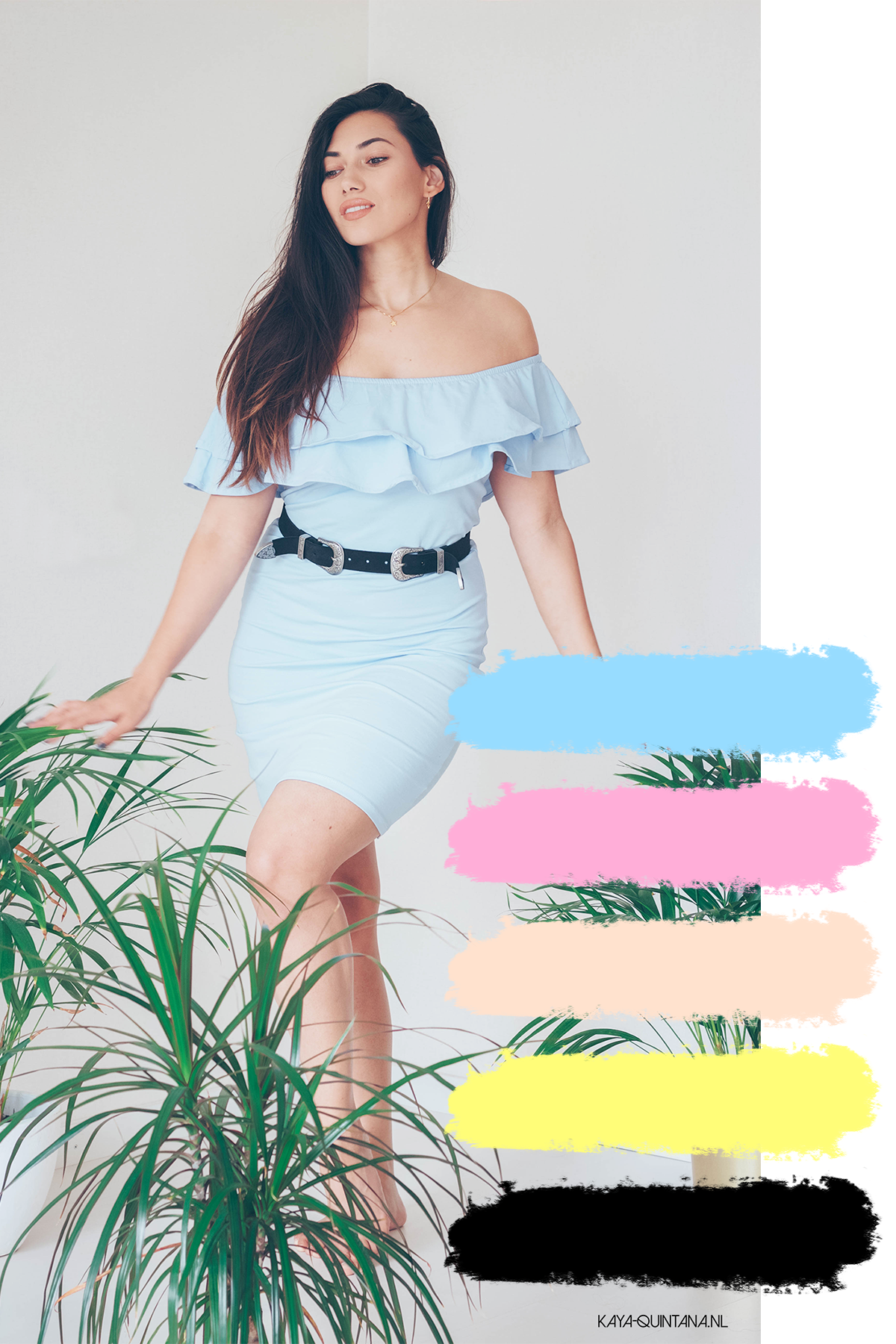 [/one_half_last]
But that's not all sweet people. I wanted to go the extra mile this time and therefor I create a free online magazine. In this magazine which you can download for free, is filled with the items you've seen in my summer capsule wardrobe video. I personally get pretty frustrated when I see a nice item in a video, but the creator forgets to list it. Or they have a big list with all kinds of links, which is a pain in the butt when you want to find just one item. Well, I fixed that for you with this capsule wardrobe magazine.
You can browse through it, find the items you like, click and shop! Not all the items in my capsule wardrobe are still available. I bought a lot of them last year, but I have found some better and alternative clothing items. Those are also in the magazine, which makes it easier to create a wardrobe that matches your wishes. Speaking about wishes, I opted for a clear theme this year. The main colors are white and blue. But I also added some pink, yellow and green for pops of color. I think I did a pretty good job creating a colorful capsule wardrobe for summer.
As you can see by the image in this article, I turned my color palette into a visual. I've noticed this helps me create a better overview of what I actually want to do. As well as sticking to my shopping list, so I don't overspend or buy things I don't really need. I truly hope you like this video and the free magazine with all the clothing items. I really want to bring more value to you and let me know if it did. It would really help me create better content for the future.
Enjoy the video and let me know what you think of my summer capsule wardrobe,
Kaya-Quintana
P.S. Subscribe to my newsletter for monthly tips!