/
No7 Stay perfect lipstick in Rose kiss
No7 make-up verbaast mij iedere keer weer. De producten van dit merk zijn mooi, betaalbaar en van goede kwaliteit. Eerder vertelde ik je al over deze foundation met een super hoge dekking, waar ik echt fan van ben. In dit artikel vertel ik je graag over de No7 Stay perfect lipstick in de kleur Rose kiss #455. Deze lipstick kreeg ik tijdens een persevent waar No7 hun nieuwe collectie lanceerde.
De No7 Stay perfect lipstick is in veertien kleuren beschikbaar. Er zijn met name veel roze, paarse en enkele bruine tinten in de collectie te vinden. De roze kleur die ik kreeg is best fel, maar heeft een semi matte finish waardoor deze overdag prima te dragen is. No7 belooft dat deze lipstick de huid tot zes uur hydrateert. Daarnaast is de lipstick hypoallergeen en geschikt voor de gevoelige huid. Dat is naar mijn mening een groot voordelen van No7 make-up.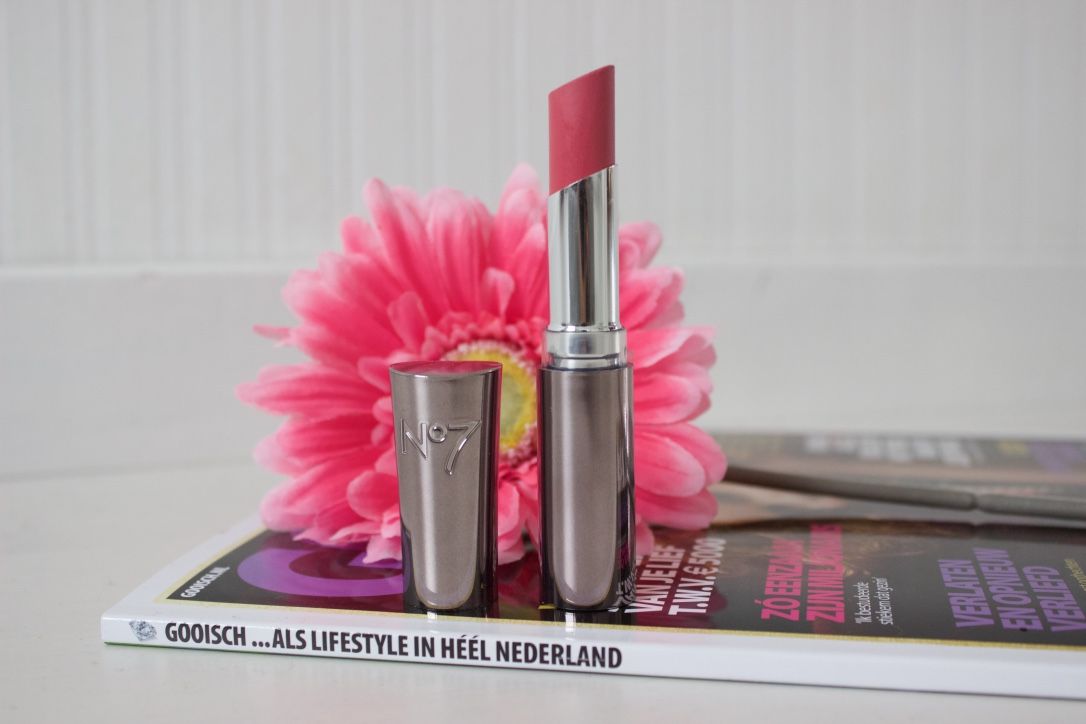 Ik krijg van deze lipstick namelijk geen droge huid, uitslag of eczeem. De lipstick blijft zoals beloofd tot zes uur goed op mijn lippen zitten. Ik heb de lipstick wel even moeten bijwerken na de lunch, maar verder had ik er geen omkijken naar. Wat mij wel opviel is dat de lipstick oneven aanbrengt. De structuur is zacht en ietwat romig, maar ik moest wel drie laagjes aanbrengen om een vlekkerig effect te voorkomen.
Wellicht komt dat omdat de No7 Stay perfect lipstick een semi matte finish heeft. Lipsticks die niet geheel mat of glanzend zijn, kunnen weleens lastig zijn als het gaat om aanbrengen. Voor mij is het geen deal breaker, maar ik wil het wel even benoemen. Naar mijn mening is de lipstick perfect geprijsd voor €12,95 en de kwaliteit is top! Als je nog op zoek bent naar lipsticks die zacht zijn voor de huid in mooie kleuren, dan moet je zeker eens naar de No7 Stay perfect lipsticks kijken. Ik vind het een echte aanrader, love it!
Wat vind jij van deze lipstick?
Kaya-Quintana
P.S. Volg mij via Bloglovin voor meer beauty updates, thanks girl!