/
Ontbijtje met een eitje en griekse yoghurt
Toen ik in één week van twee verschillende mensen op mijn kop kreeg over mijn slechte eetgewoontes, wist ik dat het tijd was. Tijd om weer weg te blijven uit gangpad drie van de supermarkt, no more cookies and cola. Ik heb namelijk twee weken zitten snacken als een gek en dat merk ik nu aan mijn weerstand. Eigen schuld dikke bult in dit geval, want ontbijten met brownies is natuurlijk geen goed plan.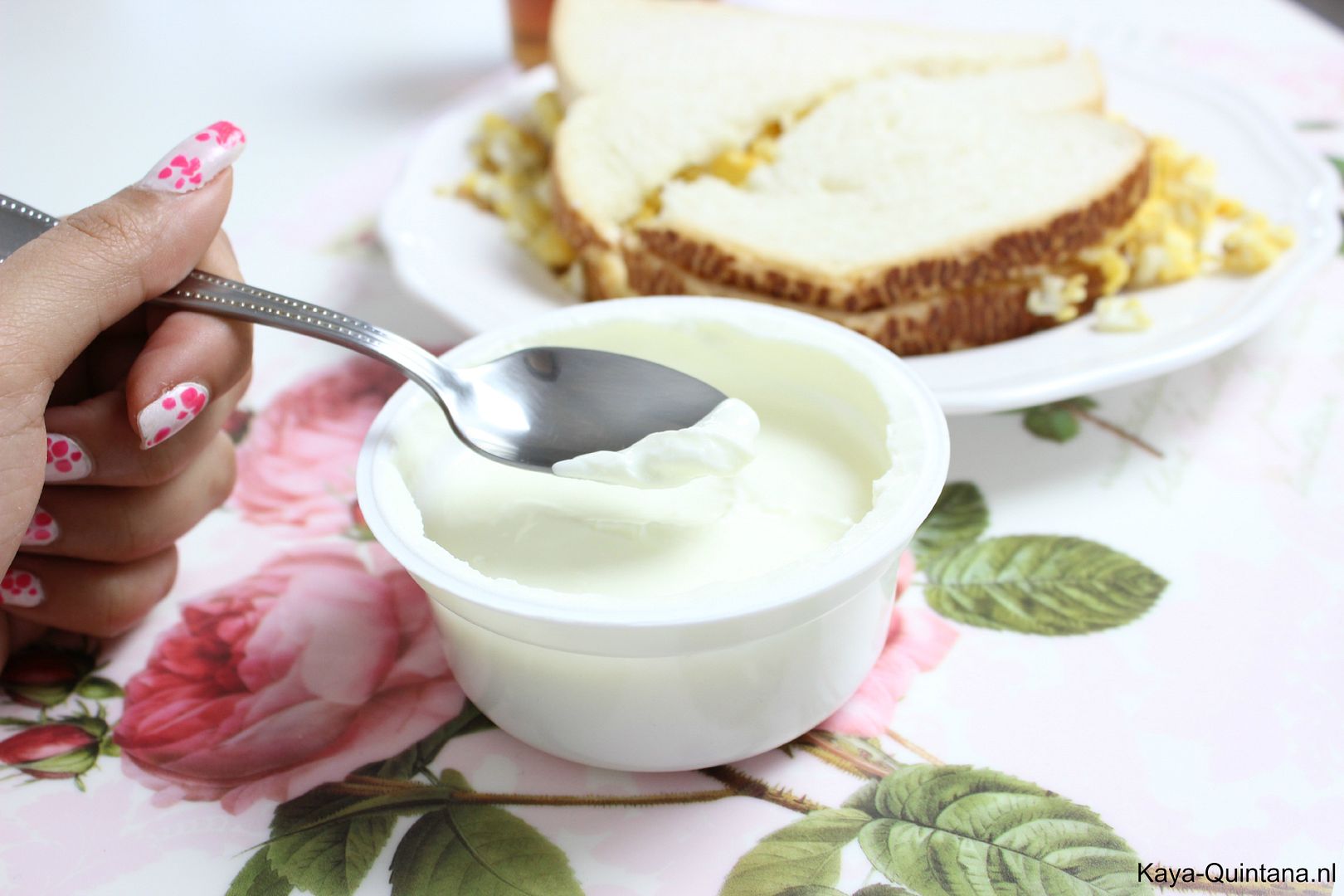 Gelukkig heb ik altijd wel iets gezonds in huis waarmee ik weer snel de goede kant op kan. Daarnaast vind ik het heel leuk om bij andere bloggers of Instagrammers hun ontbijtjes te bekijken. Vandaar dat in je in dit artikel mijn favoriete ontbijtje van dit moment vind. De afgelopen week at ik twee verse boterhammetjes met twee eitjes. Van de eitjes maakte ik de scrambled variant met een beetje zout en peper.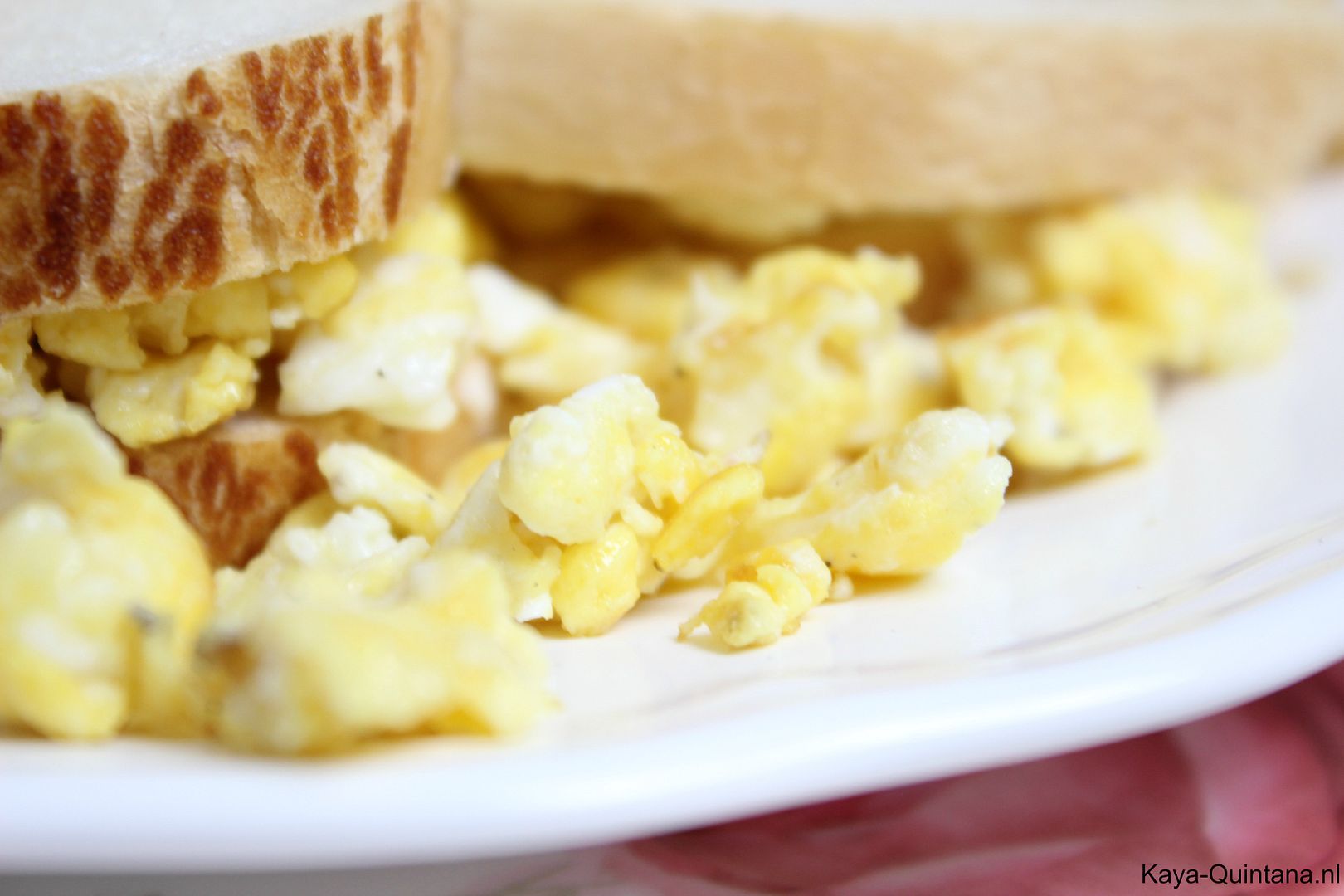 En omdat ik een beetje tegen de "kijk mij ik ben zo gezond bezig" hype ben, smeerde ik heel rebels een beetje mayonaise op mijn brood. Ik kan het dan toch weer niet laten om even iets lekkers er bij te doen, daarnaast was de boter op, haha! Uiteraard had ik er een lekker kopje thee bij met honing want ik gebruik al een paar jaar geen suiker meer. Ik gebruik nu al een tijdje biologische honing waardoor ik suiker in de thee niet meer lekker vind.
Als laatste at ik vorige week ook voor het eerst Griekse yoghurt en wat is dat lekker! Ik kwam het per toeval tegen op de zuivelafdeling. Ik wilde namelijk yoghurt zonder vruchten omdat ik daar allergisch voor ben. De Griekse stijl yoghurt met honig van Elinas is voor mij dus echt perfect! Hierdoor kan ik toch iets van zuivel eten zonder al teveel suiker en vruchtjes waar ik niet tegen kan.
Wat eet jij graag als ontbijt?
Kaya-Quintana
P.S. Meer food updates? Like en volg dan via Instagram, thanks!