/
Pink velvet bomber by Weekday
I love walking into a store to unexpectedly find an awesome piece. That's exactly what happened last week when I was browsing in the Weekday. This store has been one of my favorites for the last three months. I have been finding awesome clothes there. They seem to have an unlimited supply of casual wear like hoodies and sweaters. And they are all designed so cool, like this pink velvet bomber.
I found it in the sale rack and I fell in love immediately. I was afraid it would make me look like a little meatball, because that's how I look in most bomber jackets. This pink velvet bomber doesn't and I love it! It's a bit slouchy and the sleeves are poofy towards the wrists. I like how the design makes this bomber look more laid back and relaxed. The color is fantastic too. It just freshens up the entire outfit while giving it a feminine touch.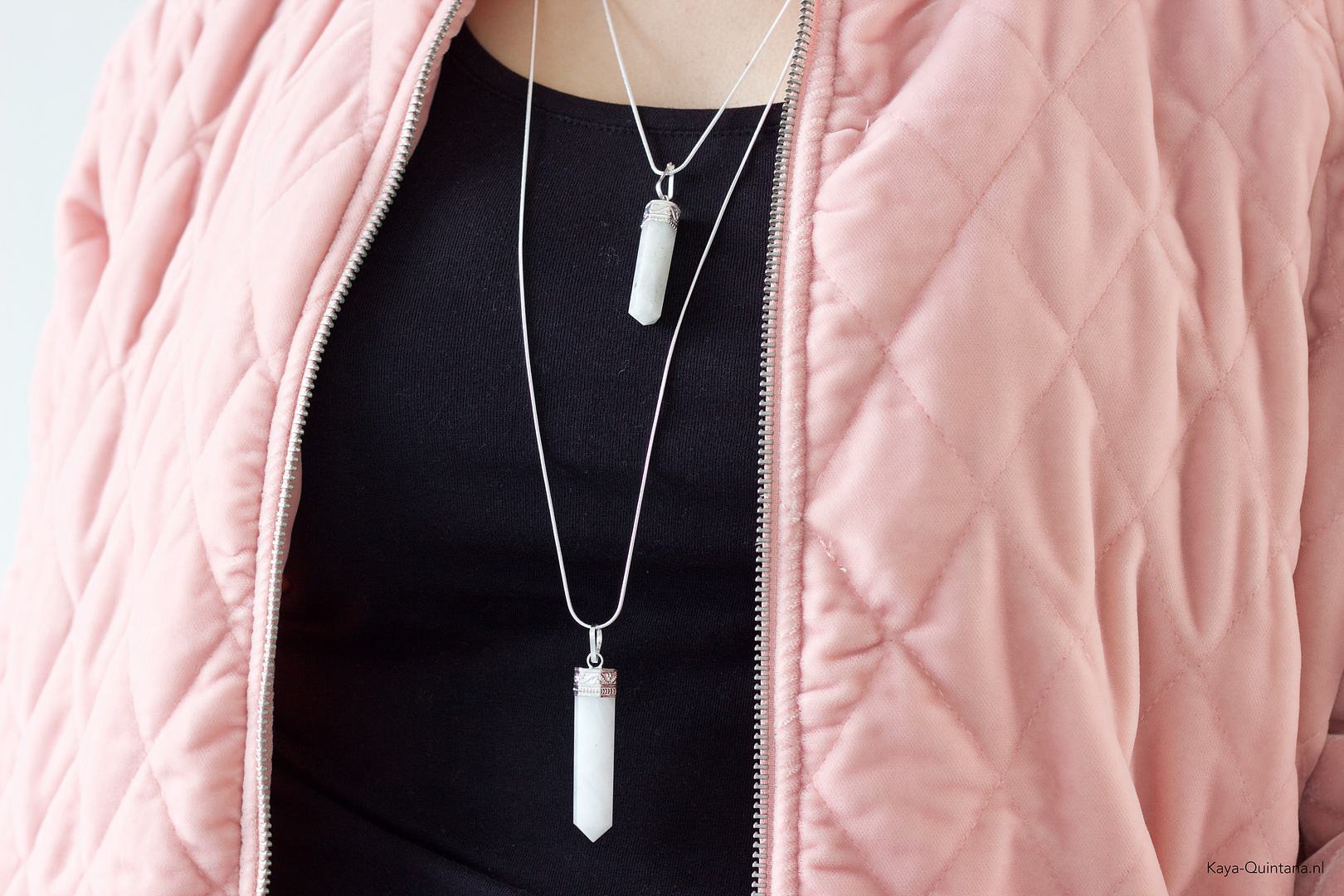 I like how I styled the bomber with light colored jeans. I am however not satisfied about that black t-shirt. It just seems a bit off to me, but I didn't have any other top to match it with. I think I should go for a white t-shirt next time, what do you think? I do like my blush pink ankle boots. I've had them for years and they are still going strong. I'm also pretty proud of myself for wearing more color. I guess I'm growing up and finding my style, haha!
What do you think of this outfit?
Kaya-Quintana
P.S. Follow me on Instagram for more fashion.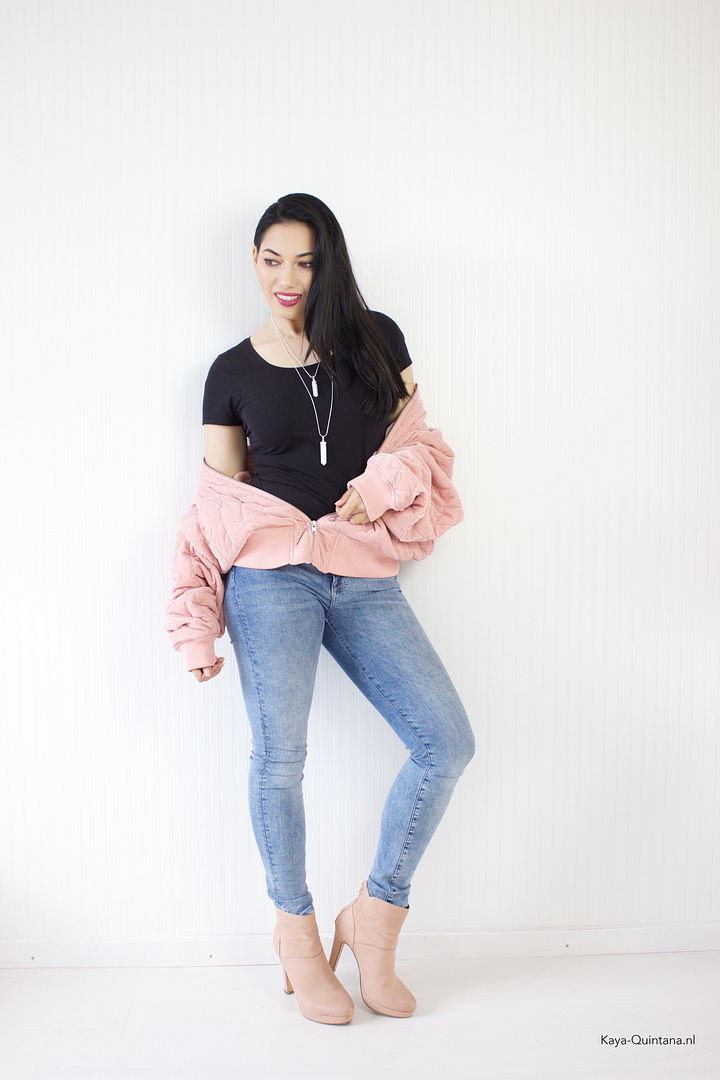 Items
Weekday: Pink velvet bomber
We Fashion: Black t-shirt
H&M: Shaping jeans regular fit
Invito: Pink ankle boots
Necklace: Crystal pendants
Swarovski: Christie earrings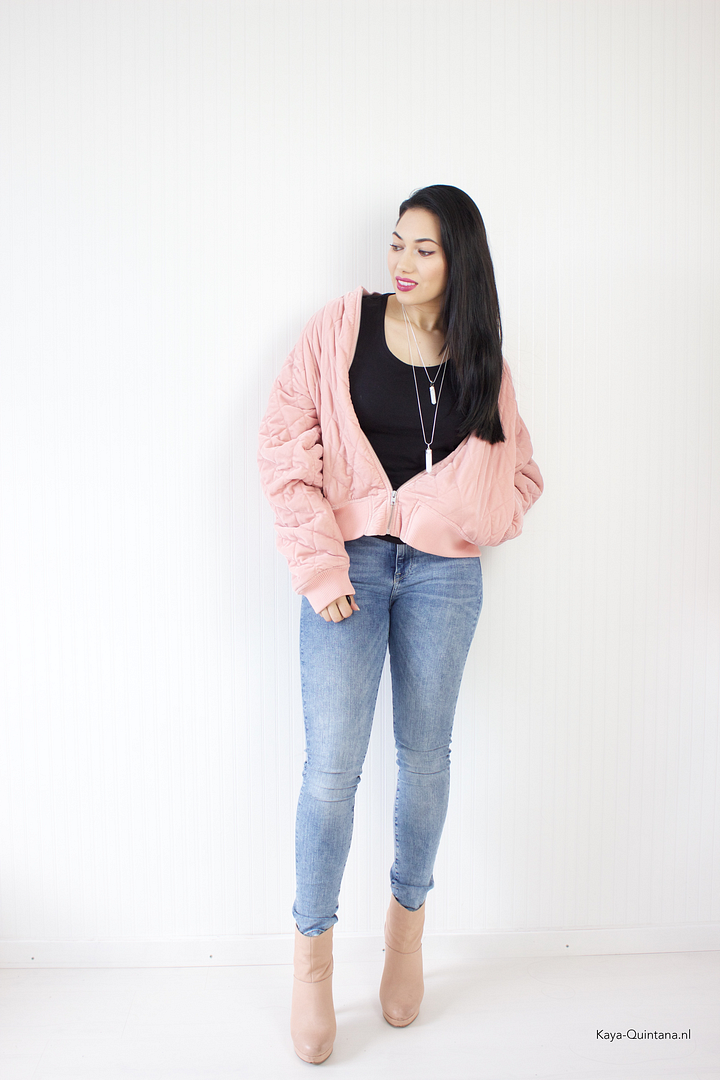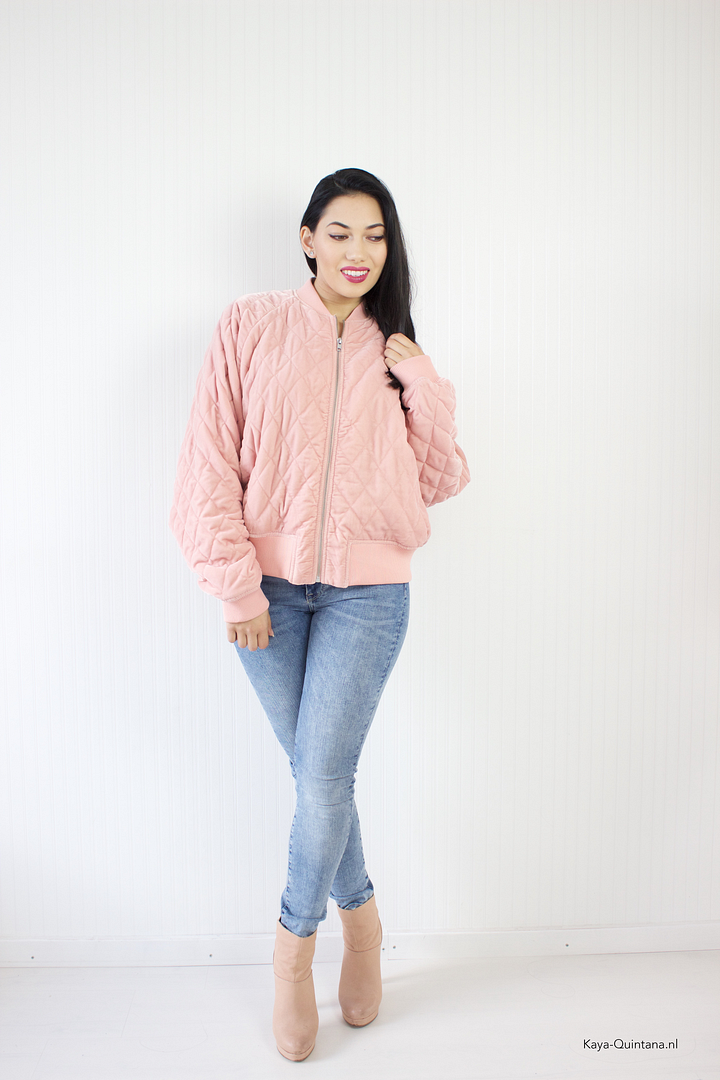 Shop the look!