/
Review: Max factor Colour elixir lipgloss
Een tijdje geleden liet ik je al de swatches van deze Colour elixir lipglosses zien. Sinds dat artikel draag ik bijna elke week wel een Colour elixir lipgloss. Eigenlijk had ik dat niet verwacht want ik heb een heleboel lipglosses. Toch zit er nu standaard een Colour elixir lipgloss in mijn tas and let me tell you why!
LET OP! Dit zijn mijn ervaringen met dit product en mijn mening. Het geldt dus niet voor iedereen want misschien ben jij juist wel tevreden met een product dat ik review of juist niet.
Product: Colour elixir lipgloss
Merk: Max Factor
Cijfer: 8
Belofte: Een high shine lipgloss met een fris vleugje kleur zonder plakkerig effect. Voelt zacht en hydraterend aan op de lippen en is in Nederland in zes kleuren verkrijgbaar.
Prijs: €11,99
Voordelen: Het is waar, deze lipgloss voelt heerlijk zacht en soepel aan op de lippen. Erg prettig voor de dames die snel droge lippen krijgen. De glans is inderdaad goed aanwezig en blijft ongeveer vier uurtjes netjes zitten. Ik draag deze lipgloss ook graag over een lipstick heen omdat de glans van de lipgloss de kleur extra versterkt. Mijn favoriete kleur is #25 Enchanting coral.
De verpakking vind ik ook erg prettig en met de doe-foot applicator kun je gemakkelijk doseren en aanbrengen. Twee laagjes van deze lipgloss is genoeg voor super veel glans. En zoals belooft door Max Factor plakt deze lipgloss niet maar blijft het wel redelijk goed zitten.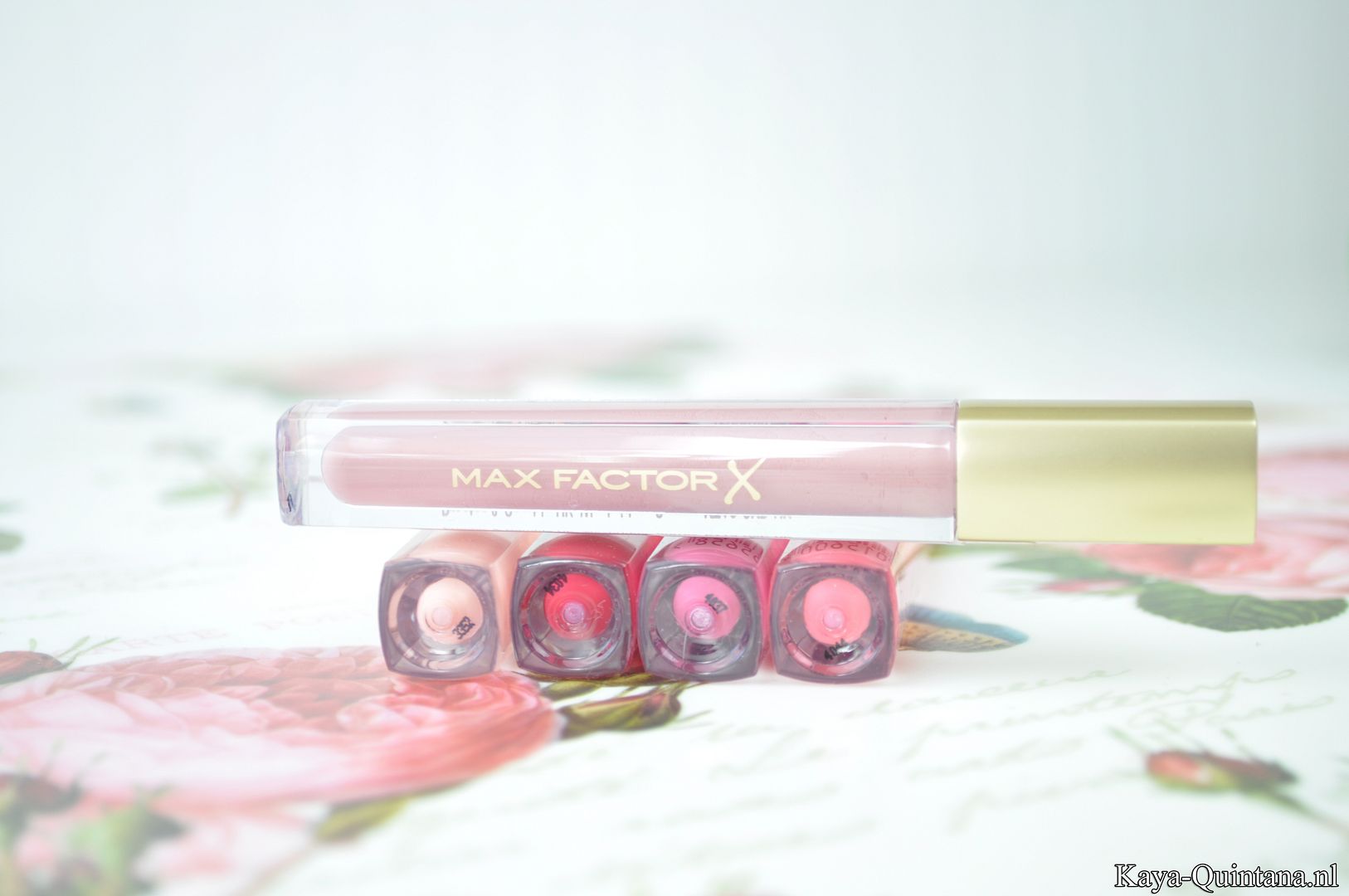 Nadelen: Het enige wat ik jammer vind is dat sommige van de lipglosses bijna geen kleur afgeven. Ze zien er dan mooi uit in de tube maar op de lippen zie je er helaas weinig van.
Conclusie: Een fijne lipgloss maar de prijs zou wat minder hoog mogen liggen als je het mij vraagt. Ik zou deze lipgloss zeker weer opnieuw aanschaffen maar dan wel met een leuke kortingsactie.
Wat vind jij van deze lipgloss?
Kaya-Quintana
P.S. Handig review? Like en volg dan via Instagram, thanks!