/
Briefopener van Sissy boy
Mijn zusje heeft weer eens een heel leuke winkel gevonden, waar ze een leuk cadeau voor mijn verjaardag kocht. Het is een winkel waar ik zelf niet naar binnen zou lopen, omdat de kleding mij niet echt aanspreekt. Maar mijn zusje kwam erachter dat ze ook heel leuke interieur spullen verkopen. Voor mijn verjaardag kreeg ik dan ook een heel mooie briefopener van Sissy boy, in de vorm van een veer met antieke look.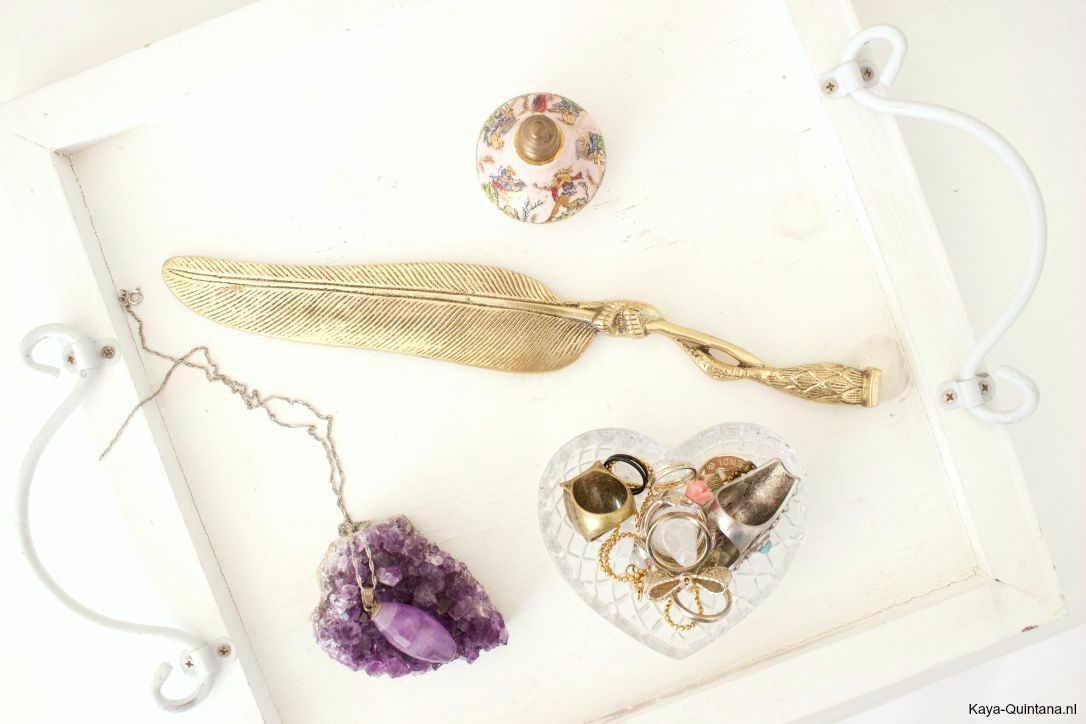 De briefopener heeft een antieke look en dat is precies is wat ik mooi vind. Overigens is de briefopener ook wat zwaarder dan ik dacht. Zoals je op de foto's kunt zien is de briefopener ook aardig groot, waardoor het meteen een mooi accessoire is voor je interieur. Daarnaast vind ik het leuk dat de merknaam gegraveerd staat in het handvat. Op de een of andere manier maakt dat die antieke look af.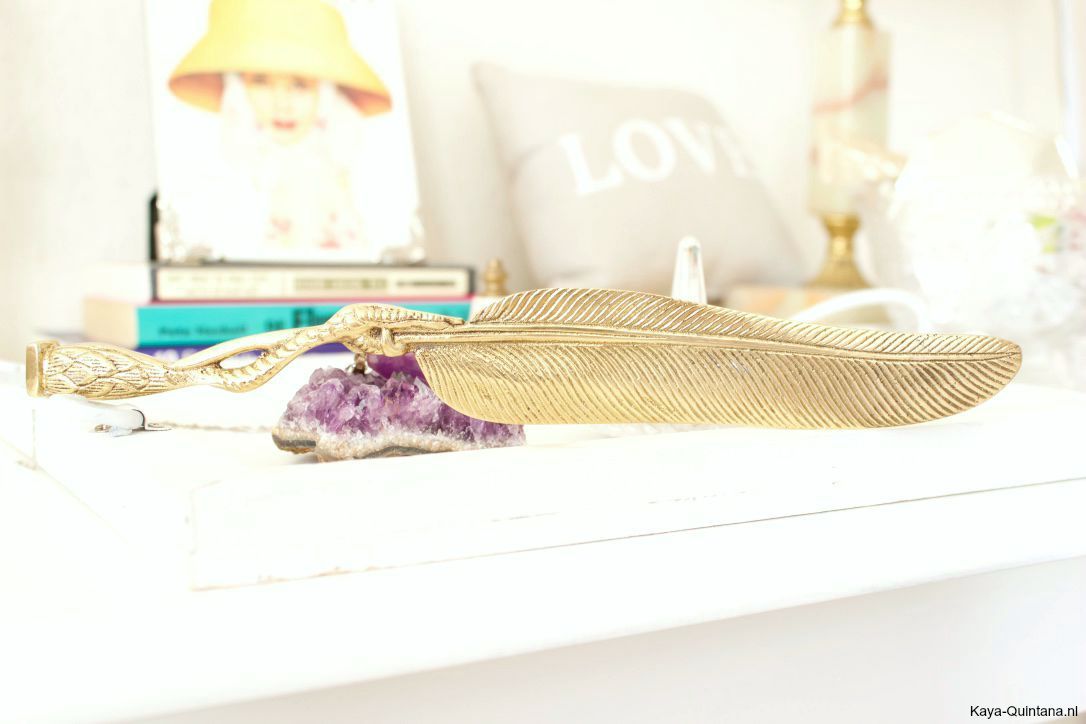 Nu moet ik nog een mooi bureau kopen waarop ik de briefopener kan showen. Ik zou namelijk graag een mooi wit bureau hebben, zodat ik het kan combineren met gouden accessoires. Deze nieuwe briefopener zou daar perfect bijpassen. Ik ben er dan ook heel erg blij mee en ik wil nu zeker gaan shoppen bij Sissy boy. Op de website vond ik namelijk nog meer leuke woonaccessoires, time to shop!
Wat vind jij van deze briefopener, iets voor jou?
Kaya-Quintana
P.S. Volg mij gezellig op Instagram via @KayaQuintana, thanks!