/
Soap recommends van The soap treatment store
In mijn vlog van vorige week zag je dit nieuwe merk al voorbij komen. Soap recommends van The soap treatment store werd vorige week in hartje Amsterdam gelanceerd. The soap treatment store is kliniek waar je kleine ingrepen kan laten doen, om je gezicht te 'updaten'. Zo kun je rimpeltjes laten gladstrijken maar ook delen van je gezicht opvullen. Nu kun je dus ook genieten van hun eigen huidverzorgingsmerk.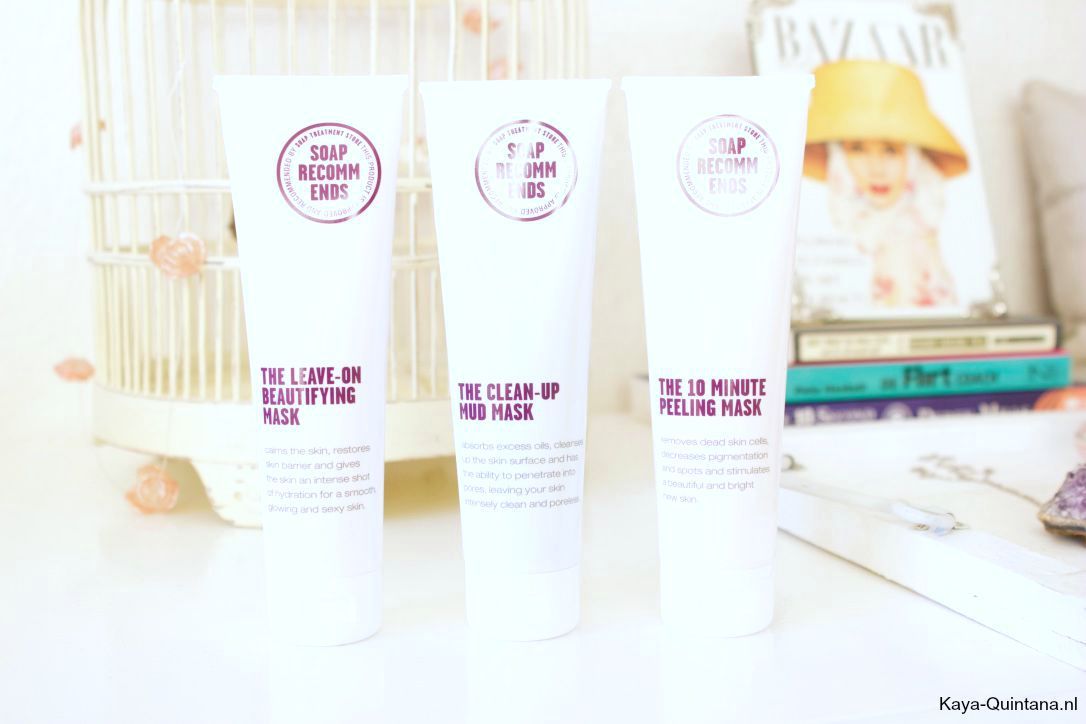 Het huidverzorgingsmerk heet dus Soap recommends en bestaat op dit moment uit vier producten. Deze kleine collectie zullen ze elk seizoen aanvullen met nieuwe producten. De collectie die nu in de winkels ligt bestaat uit The 10 minute peeling mask*, The leave-on beautifying mask* en The clean-up mud mask*. Er is ook nog een Heaven scent parfum, die je kunt toevoegen aan al je crèmes, beddengoed of jezelf.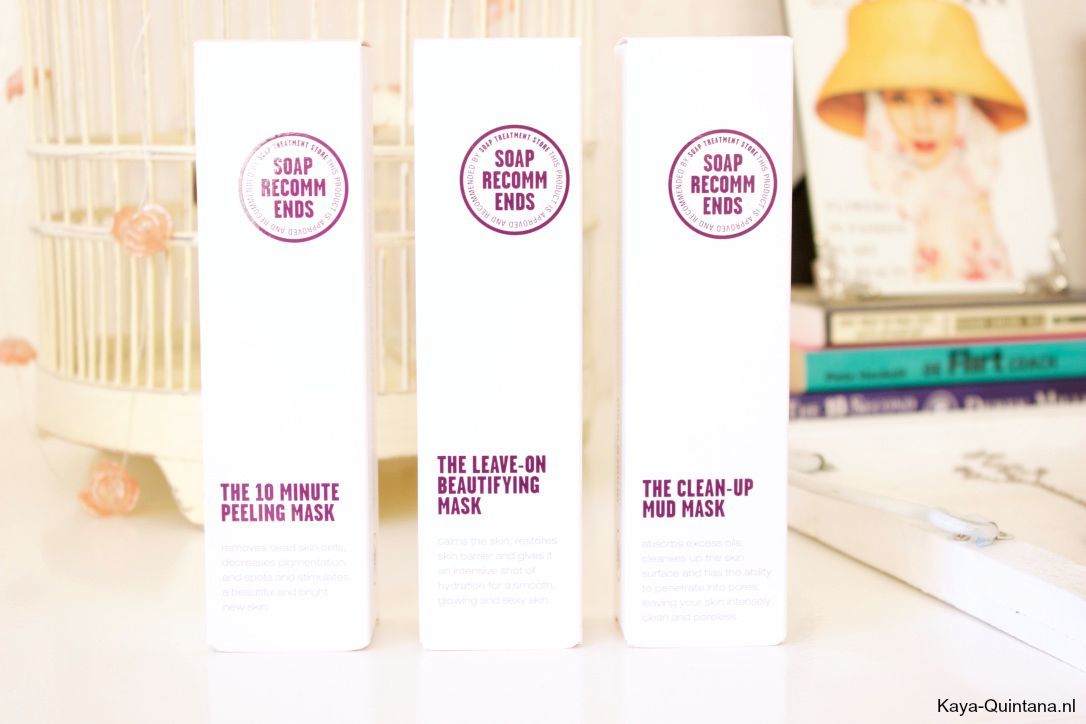 Alle producten uit deze collectie kosten €35,- per stuk en zijn verpakt in tubes of een spray. Hierdoor kun je gemakkelijk doseren, hoef je het product niet met je vingers aan te raken en kun je er mee reizen. Tevens krijg je er een klein reispotje bij, zodat je niet een hele tube in je make-up tasje hoeft mee te zeulen. Over de verpakking en de collectie is dus heel goed nagedacht, maar hoe zit dat met de ingrediënten?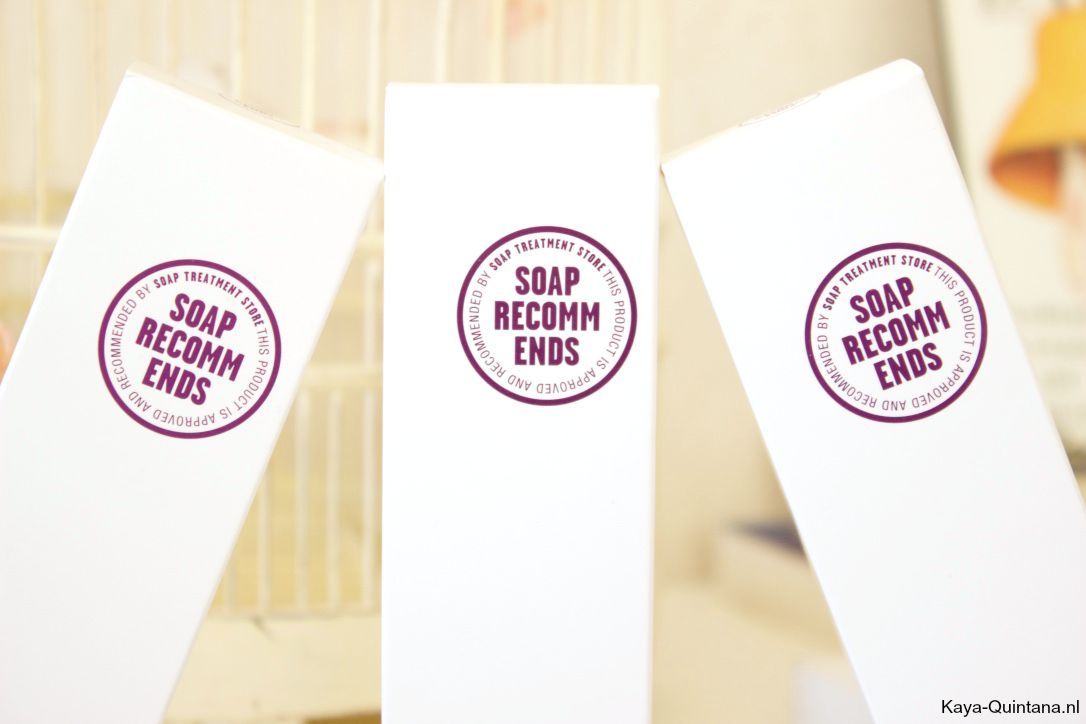 Volgens de eigenaresse van The soap treatment store, zijn ze vijf jaar bezig geweest met het uitzoeken van de juiste ingrediënten. Zo zit er in het Beautifying mask 5% hyaluronzuur, een ingrediënt wat vocht vasthoudt in je huid. Dat betekent minder rimpeltjes, droogtelijntjes en een minder droge huid. Helaas zijn niet alle producten geschikt voor een gevoelige huid. De peeling kan bijvoorbeeld te sterk zijn voor mij omdat ik soms eczeem heb.
Wat is jouw eerste indruk van dit nieuwe merk?
Kaya-Quintana
P.S. Volg mij gezellig via @KayaQuintana op Instagram, thanks!