/
Swatches: Da vinci cosmetics, mineral shimmer eyeshadow in earth
Het is alweer een tijdje geleden dat ik een mineral eyeshadow gebruikte. Een lange tijd was ik er echt helemaal gek op, tot ik weer werd afgeleid door andere mooie merken. Door mijn laatste Glossybox werd mijn aandacht toch weer terug getrokken naar mineral make-up. Ik kreeg namelijk een mooie shimmer eyeshadow van Da vinci cosmetics. Ik ontving de kleur Earth #05, een neutrale shimmer met een lichte bruine champagne tint er in.
Minerale eyeshadow's kunnen lastig zijn om mee te werken. Ze bestaan vaak uit losse poeders die snel verstuiven. De kleur Earth heeft dat gelukkig niet. De eyeshadow is wat romiger en blijft goed zitten met een primer er onder. Het is een neutrale kleur die ik eventueel ook als blush of high lighter zou kunnen gebruiken. Op de onderstaande foto heb ik deze eyeshadow over een NYX jumbo pencil aangebracht. Onder mijn wenkbrauw heb ik het direct aangebracht op mijn huid en de kleur bleef even intens.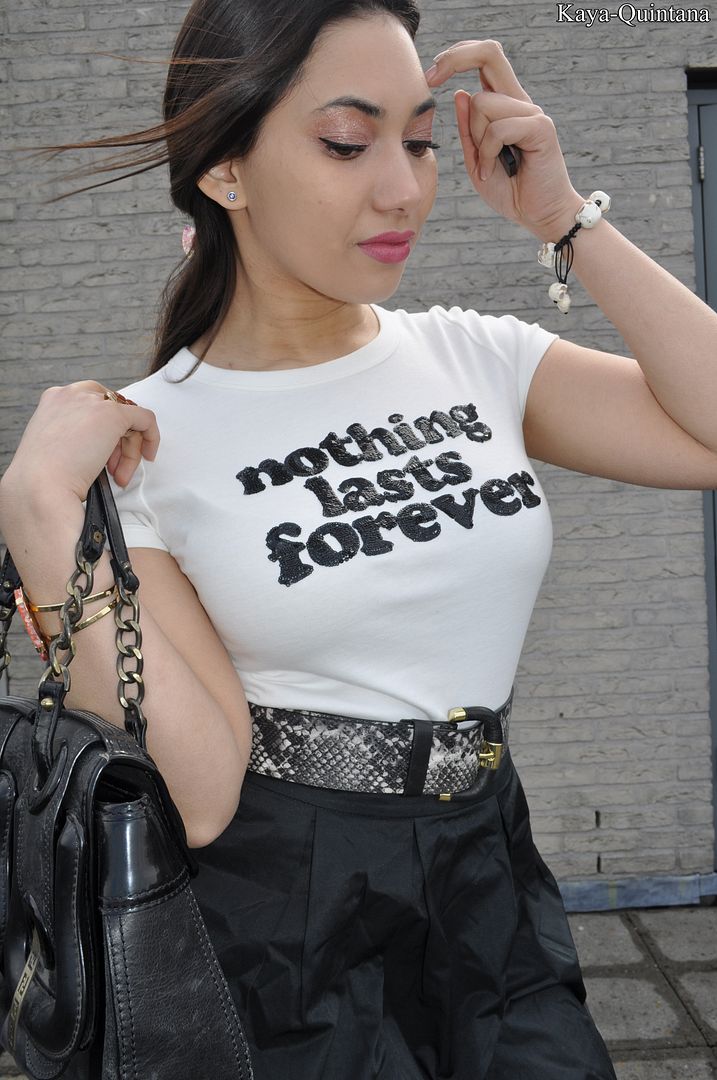 Tevens is deze eyeshadow een echte shimmer eyeshadow. De glansdeeltjes zijn subtiel maar doen hun werk super goed. Je hoeft niet bang te zijn voor dikke glitters of het kruimelen van de eyeshadow. Een klein beetje eyeshadow dekt al heel erg goed en het is goed te vervagen en te blenden. Ja, ik ben aardig verrast in positieve zin door deze mineral shimmer eyeshadow. Ik had gewoon niet verwacht dat ik het zo'n prettig product zou vinden. De prijs vind ik wel een beetje aan de hoge kant met €14,- voor een potje. Gelukkig doe ik met een potje sowieso een jaar omdat je er veel uit kan halen.
Wat vind jij van deze mineral shimmer eyeshadow?
Kaya-Quintana
P.S. Handig swatch artikel? Like dit artikel dan via Bloglovin, thanks!