Sometimes I just don't know what to wear. I have beautiful items in my closet, but I am really missing some good basics to hold them up. Just like this amazing and more casual looking blazer by Zara. I love this green blazer, but I just don't have the right top to match it with. So I did what I always do: I matched it up with a simple black t-shirt and I don't like it, haha! I really wish I had something more light and airy to wear it with.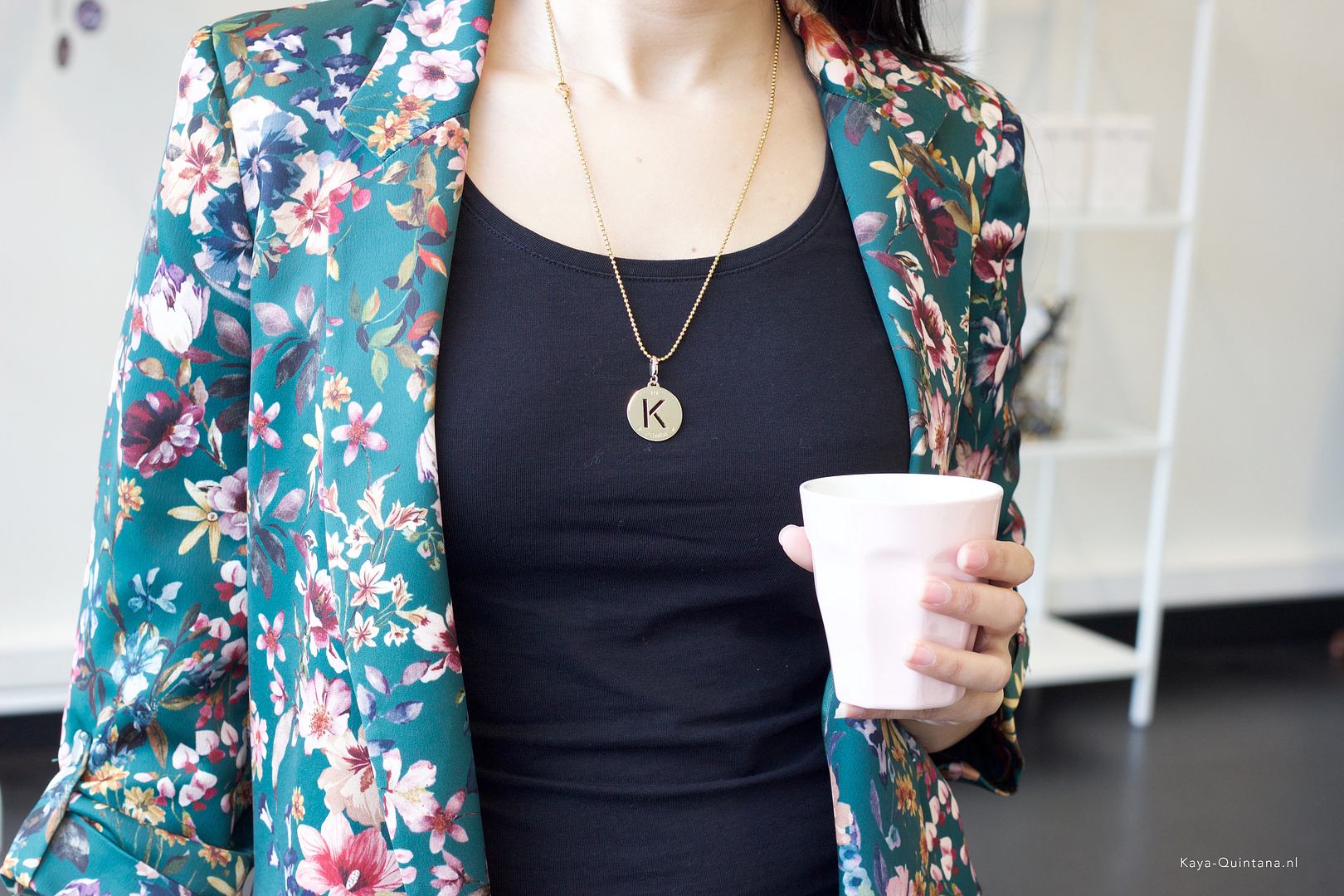 I do like how this green blazer makes a normal pair of jeans look more interesting. I wore this outfit to the office and it stepped up my business look within seconds. I also really like the dark green color and flower print. It's a bit more elegant than the traditional blue business blazer. Which I often find a bit too boring for my age and style. I'm currently trying to find and create outfits that fit my job and my own personal style.
Working at the office I can basically wear whatever I want, but that usually ends up being too casual. I often wear jeans and a sweatshirt, not very elegant or business enough. Wearing this green blazer makes me feel a bit more grown up, but not too corporate. So yes, I would wear this outfit again with another top. Maybe something white or a nice black turtleneck made of a thinner material.
What kind of top would you wear with this green blazer?
Kaya-Quintana
P.S. Follow me on Instagram for more fashion updates.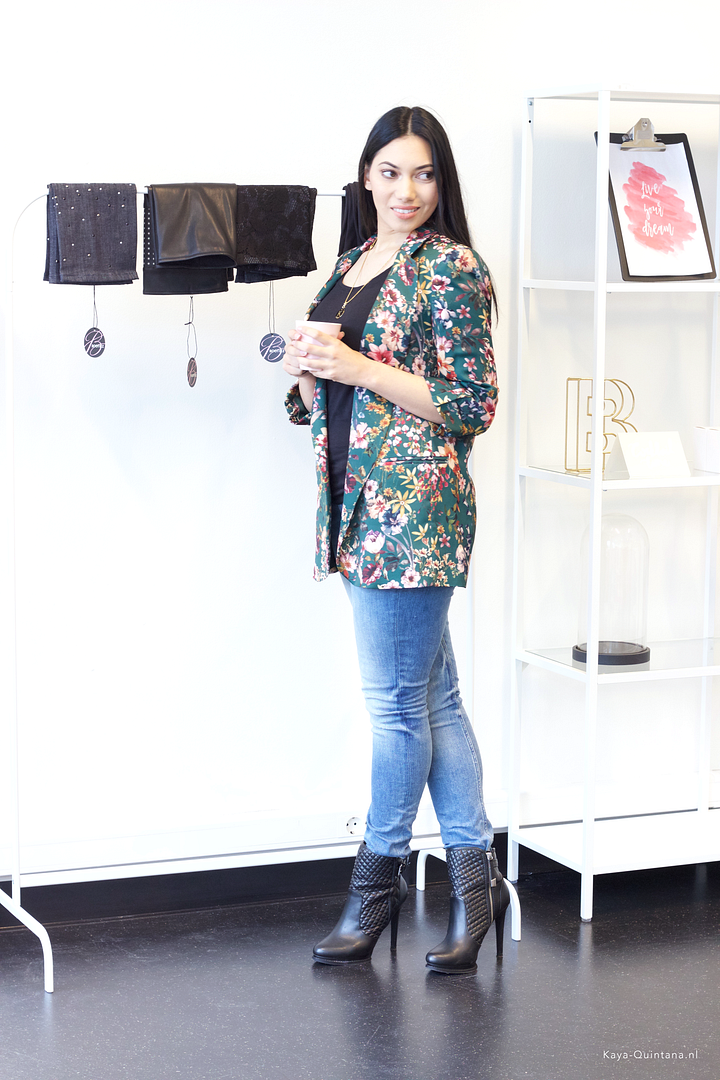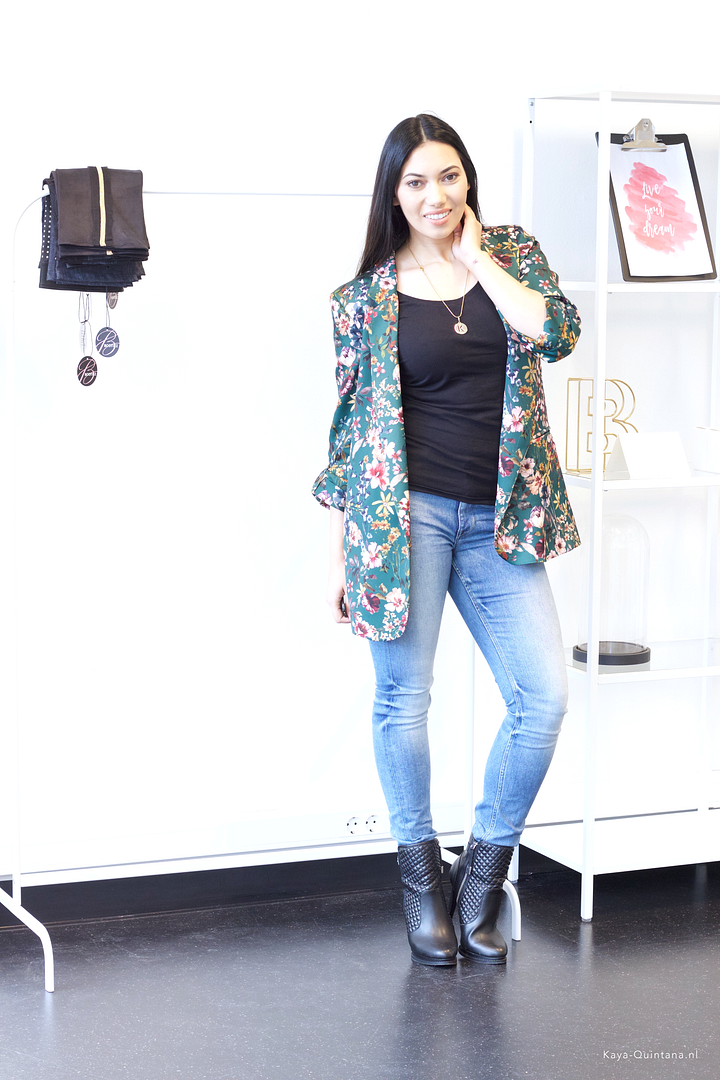 Shop my outfit
Zara: Flower print blazer and black ankle boots
H&M: Shaping jeans
We Fashion: Black t-shirt
Fendi: ID pendant