/
Yves Rocher Cherry oil lipstick
Lipstick? Yes, de Yves Rocher Cherry oil lipstick. In dit artikel laat ik je de zes kleuren zien die ik kreeg om te testen. Blijkbaar is de Yves Rocher Cherry oil lipstick* al een tijdje geleden uitgebracht, maar zijn de kleuren in dit artikel nieuw. De Cherry oil lipsticks kosten normaal gesproken €11,90, een redelijke prijs voor een lipstick. Je kunt ze scoren in de webshop en in de winkels, waar je ze regelmatig met korting kunt kopen.
De Cherry oil lipsticks zijn volgens Yves Rocher voorzien van 100% kersenolie. De lipsticks voelen dan ook erg zacht en fijn aan op de huid. Het zijn net lip balms, maar dan in heel mooie tinten. Alhoewel Yves Rocher op de site aangeeft dat de lipsticks een intense kleur afgeven, ben ik het daar niet mee eens. De lipsticks zijn heel glanzend, fijn van structuur maar de kleur is niet intens of dekkend.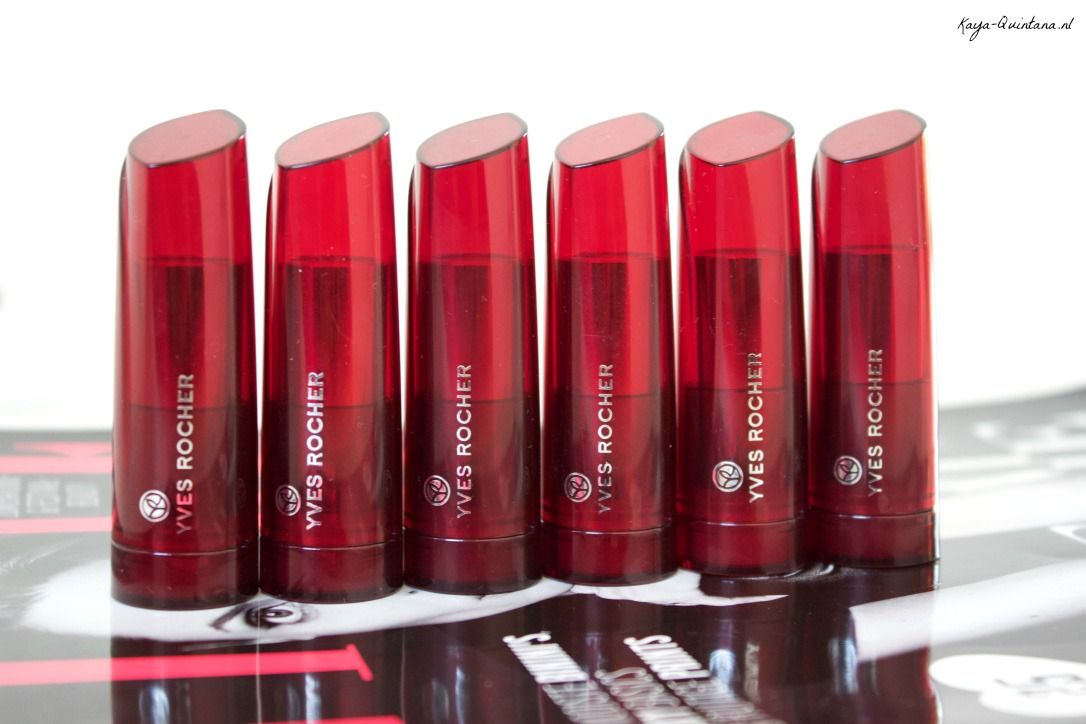 De Yves Rocher Cherry oil lipstick zie ik dan ook eerder als een luxe lip balm. Handig als je een dagelijkse look wil creëren of je eigen lipkleur iets wilt versterken. Als je op zoek bent naar een dekkende lipstick, dan moet je niet deze versie kiezen. De lipstick blijft overigens redelijk goed zitten, maar na zo'n vier uurtjes moest ik toch weer bijwerken. De structuur van de lipstick is waarschijnlijk door die kersenolie zeer vloeibaar. Hierdoor gaat de lipstick bloeden en merk ik dat deze vooral vervaagd rond de randjes van mijn lippen.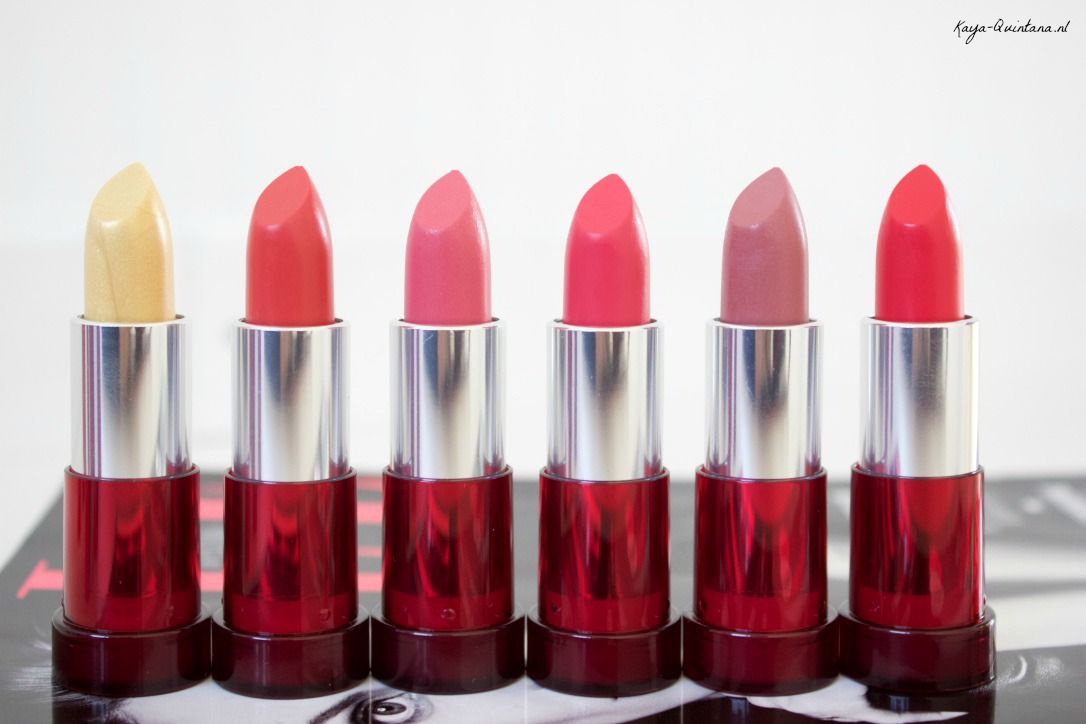 De nieuwe kleuren van de Yves Rocher Cherry oil lipstick vind ik wel erg mooi. Je kunt een wat fellere koraal tint, een rode lipstick en wat roze tinten in de nieuwe collectie terugvinden. Er is ook een mauve-achtige tint die je perfect kunt gebruiken voor een nude lip. De Yves Rocher Cherry oil lipstick is dus een toppertje als je zoekt naar een glossy finish met een zachte tint. Wil je graag een dekkende lipstick zoals ik, dan zou ik deze versie laten staan.
Wat vind jij van het resultaat?
Kaya-Quintana
P.S. Volg mijn blog via Bloglovin voor meer updates, thanks!