/
Nagels: Gold is back van Bourjois
Net op tijd voor de meest griezelige dag en nacht van het jaar, Halloween. Bourjois is on top of the game met hun nieuwste nagellak collectie genaamd Gold is back. Met nagellak kleuren zoals Monster blood, Dangerous wish, Ghost lovers, Enchanting potion en Vampire vanity kan het niet mis gaan. Bourjois kickt billen met de nieuwe nagellakken en top coats. Tijdens Halloween en de rest van de winter, zal jij geen saaie nagels hebben. Er zijn namelijk diverse finishes en effecten.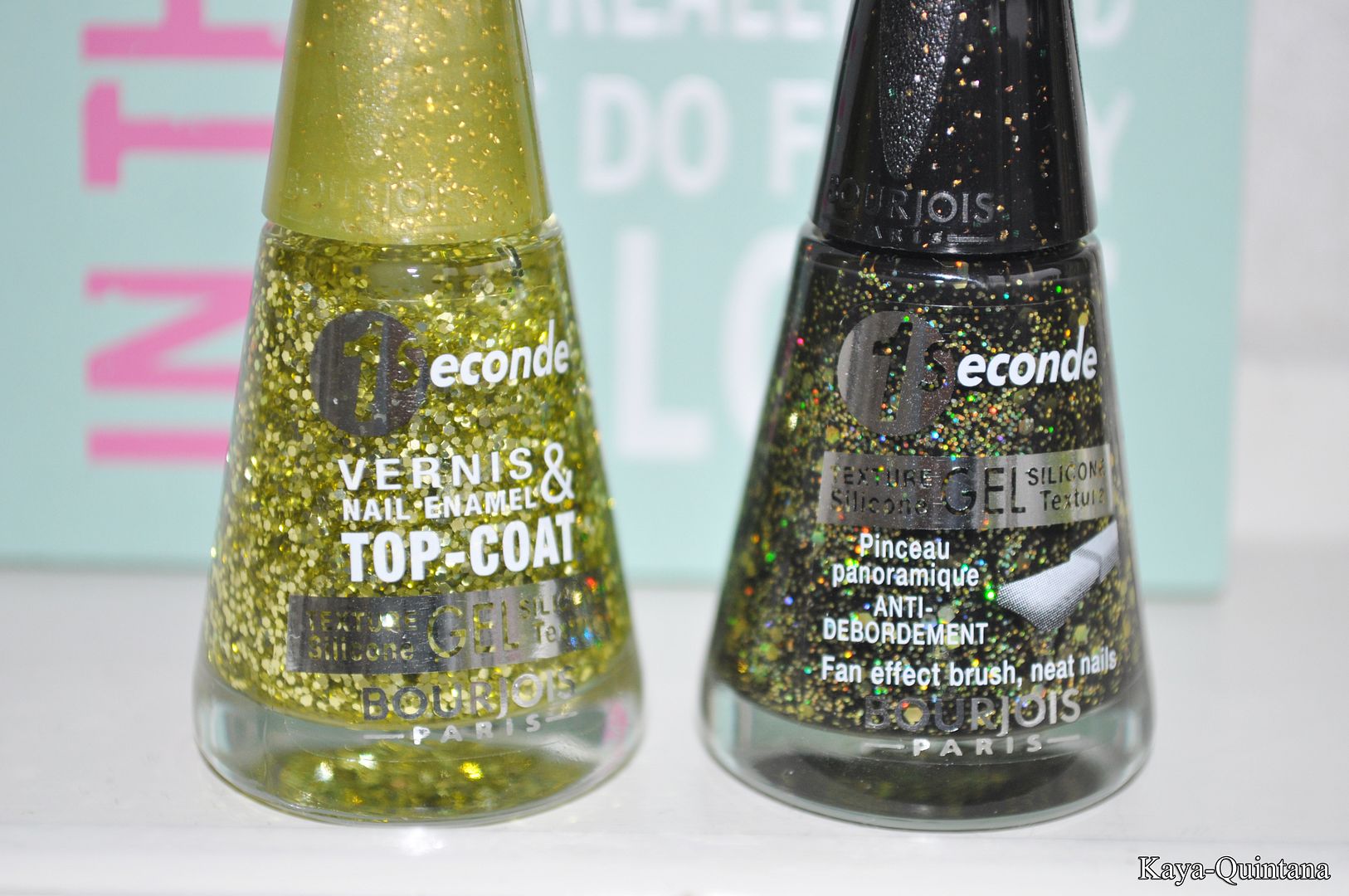 Monster blood is een diepzwarte kleur in de mix met goud parelmoer waardoor je nagels zullen stralen, zelfs in het donker. Dangerous wish bestaat uit een zwarte kleur gevuld met gouden glitters en holografische deeltjes, spooky! Ghost lovers is een transparante zwarte basecoat met een metallic finish effect. De top coat genaamd Enchanting potion bevat de mooiste gouden glitters die zorgen voor een vleugje dark glamour. Vampire vanity is een top coat die er uitziet als bladgoud op de nagels, perfect voor de luxe paardjes onder ons.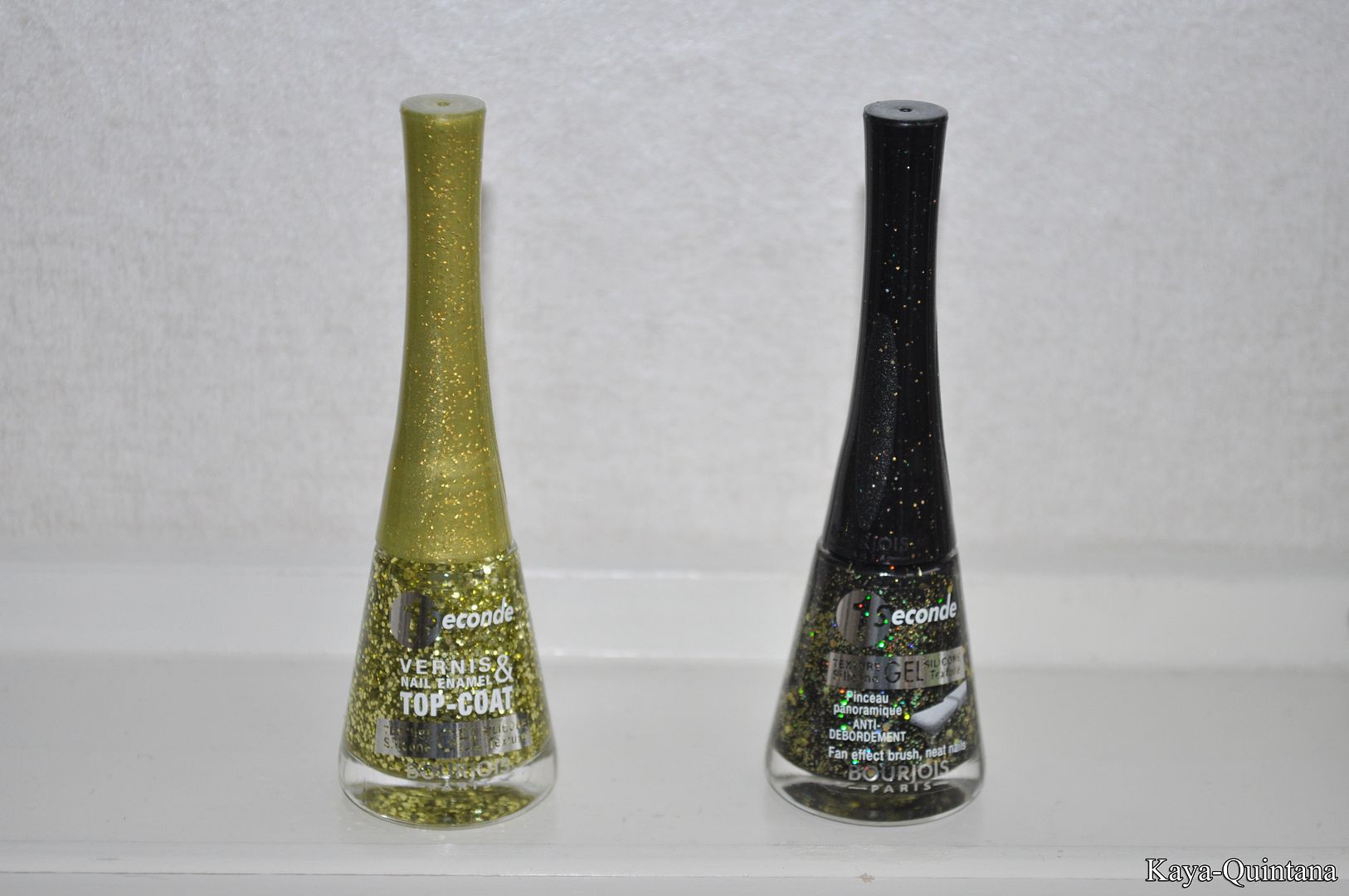 Uiteraard heb ik een nagellak en een top coat ter demonstratie. Op de foto zie je de Dangerous wish nagellak en de top coat Enchanting potion. Zwarte nagellak is altijd cool en deze versie al helemaal door de holografische glansdeeltjes. Deze nagellak komt het beste uit als je er twee laagjes van aanbrengt. Op de foto zie je dan ook direct dat twee laagjes veel sterker overkomen. Tevens dekt de nagellak dan ook een stuk beter en daar ga ik voor.
Enchanting potion is een top coat vol met gouden glitters. Houd je van alles wat glanst? Dan moet je deze top coat hebben. Deze zal namelijk prachtig staan op groene, rode, zwarte maar ook roze nagellak. Uiteraard kan je alles combineren naar wens, als je maar eindigt met deze top coat. Een laagje van deze top coat is in principe voldoende. Toch bracht ik er nog eentje aan om te demonstreren hoeveel glitters je toverschijn kunt toveren. Ik kan niet wachten tot mijn nagels weer lang zijn en ik ze met deze twee nieuwe schatjes kan lakken.
Deze nagellakjes kosten €8,49 via de drogist, zou jij er eentje aanschaffen?
Kaya-Quintana
P.S. Mooie foto's? Volg deze site dan via Bloglovin, thanks!