/
Limited edition Upper wildside van Catrice
Catrice is goed bezig! Er verschijnt eind september weer een nieuwe limited edition collectie. De collectie genaamd Upper wildside is een combinatie van urban style versus indian looks. Warme kleuren zoals oranje en warmrood worden tegenover koel blauw en zacht beige gezet. Ja, daar kan je wel een mooie gedurfde look mee maken. Zo kun je uit de voeten met drie nieuwe kleuren long lasting cream eyeshadow. Deze eyeshadow's zijn uitgevoerd in een crèmige structuur. Met de flockapplicator kun je volgens Catrice in een handomdraai de cream eyeshadow aanbrengen. Voor €3,99 per stuk kun je Be aztec!, Urban outrider en The place to be: prairie mee naar huis nemen.
Dan zijn er twee lip gloss sticks in de kleuren Wild, wild west-side en Red socks. De gelstructuur is volgens Catrice bijna transparant en maakt je lippen mooi glad. De dekking van deze lip gloss sticks is subtiel en ze verzorgen een natuurlijke finish op de lippen. De verpakking doet me heel erg aan MAC lipsticks denken, alleen zijn deze lip gloss sticks maar €3,89. In combinatie met de Sun teint bronzing gel kun je snel een kleurtje op je huid toveren. En dat staat weer mooi bij die lip gloss sticks. Het is geen zelfbruiner dus je kunt het er ook zo weer van af halen. Voor €3,99 kun je het in ieder geval eens proberen.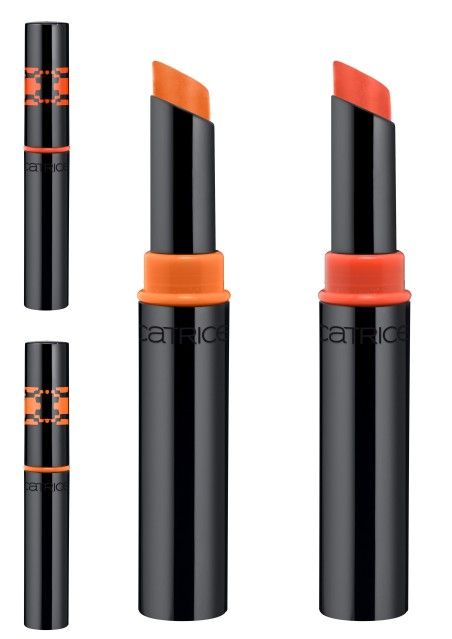 Dan kun je voor je nagels los gaan met vijf nieuwe kleurtjes. Ze zien er op de foto erg mooi uit, dus ik ben benieuwd hoe ze er in het echt uit zien. Ik zie in ieder geval al veel glansdeeltjes, leuk! Deze nagellakjes kosten je €2,59 per stuk. En je kunt ze allemaal bewaren in het nieuwe toilettasje van Catrice. Deze is duidelijk heel erg western en kost €3,59. Heerlijk die kleine prijsjes!
Heb jij al iets op het oog uit deze collectie?
Kaya-Quintana