/
Nagels: Essie naughty nautical en flakies combo
Naughty nautical trok direct mijn aandacht toen ik voor het Essie display stond. Deze prachtige blauwgroene nagellak met zilveren glansdeeltjes is prachtig. Ik heb geen idee waarom maar iedere keer als een nagellak merk een groenblauwe nagellak uitbrengt, dan wil ik die hebben. Naughty nautical staat prachtig op mijn nagels en ik word helemaal vrolijk van de kleur. Een laagje dekt voldoende maar ik breng er voor de zekerheid toch altijd twee aan.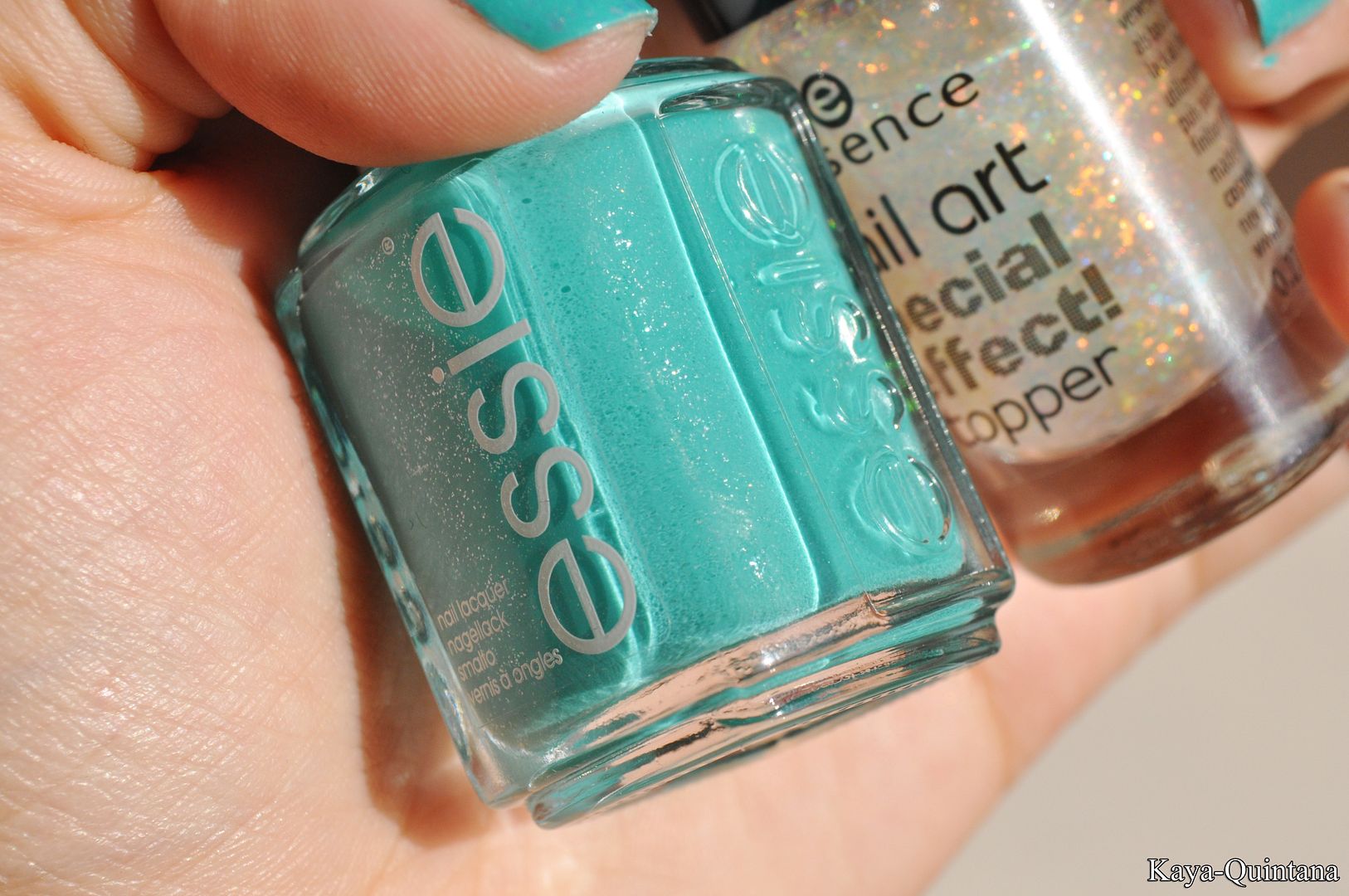 Omdat ik houd van mixen zocht ik er een Essence nail art topper bij uit. Mijn favoriet is Night in Vegas, die bestaat uit heel veel flakies die me doen denken aan de kleuren in zeepbelletjes. Door de twee nagellakjes met elkaar te mixen krijg je een explosie van kleur en glans. Vanuit elke hoek zie je of de zilveren glansdeeltjes van Essie vonkelen in het licht of de flakies van Essence gloeien. Ik houd van glitter en glans, hoe meer hoe beter! Vandaar dat ik deze combinatie graag met je deel.
Want waarom zou je maar één nagellak kleur gebruiken als je er meerdere hebt?
Kaya-Quintana
P.S. Leuk artikel? Deel het op Twitter, thanks!