/
Zoeva mineral bronzer en highlighter
Vandaag zou ik starten met een Back to college/school week op mijn blog. Het eerste artikel daarvoor staat al klaar en is ready to go. Helaas kan ik de bijbehorende video op youtube niet bewerken en openbaar zetten waardoor je die niet kunt bekijken. Zonder deze video is het artikel niet volledig en heb je er niets aan. Vandaar dat ik deze week de planning omgooi en start met een nieuw product. Hopelijk vind je het niet al te vervelend en kan ik de video snel weer aan de praat krijgen.
Het nieuwe product is van het Duitse Zoeva. Hun nieuwste duo bestaat uit een minerale bronzer en highlight. Een beetje a la Bare minerals maar dan goedkoper en zeker weten even goed. De bronzer en de highlighter kosten per stuk maar €4,50. Voor dat geld krijg je een lekker vol potje met minerale bronzer of highlighter. In een potje zit maar liefst 2,5 gram gestopt waardoor je aardig lang met een potje kunt doen.
Een voordeel van de verpakking is dat er een plastic plaatje met gaatjes in zit. Hierdoor kan het product niet zomaar vervliegen en als je het mee wilt nemen ligt het ook niet helemaal door je tas na het reizen. Tot nu toe kon ik maar één nadeel ontdekken en dat is dat er zoveel mineraal poeder in het potje zit, dat ik het er met moeite uit krijg geschud. Hierdoor ben ik dus aardig lang bezig als ik een beetje bronzer wil gebruiken want ik krijg er steeds maar een beetje uit.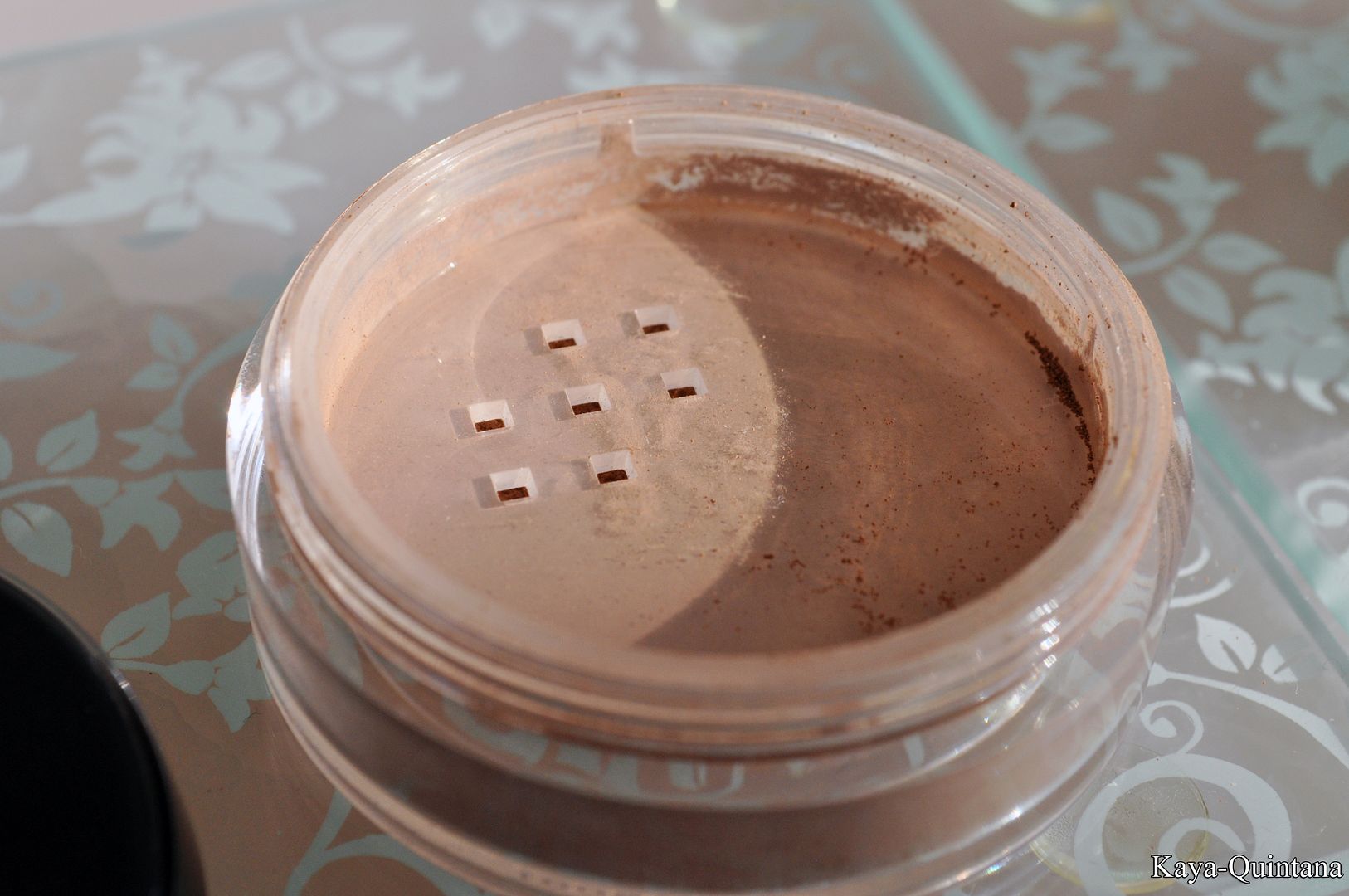 De minerale poeders zelf zijn wel prettig in gebruik. Ze zijn goed te vervagen, te blenden en je kunt de intensiteit opbouwen naar je eigen smaak. Tevens heeft de bronzer een gele ondertoon, joepie! Want daardoor past die beter bij een lichte huid en valt het niet te oranje uit. De highlighter is ook prachtig, hier was ik echt verbaast van. Er zitten namelijk geen dikke glitters in en toch krijg je een mooie subtiele glans. Ik ga ze nog even wat verder testen en uitproberen maar ik geef ze nu al een dikke acht.
Zou jij dit duo ook wel eens willen testen?
Kaya-Quintana
P.S. Love you like a lovesong baby