Een nieuw outfit and I am loving it! Het is een stoerder outfit dan je wellicht van mij gewend bent. De afgelopen tijd heb ik namelijk onbewust meer stoere kledingstukken aangeschaft dan ik dacht. Biker boots, een vest met leren mouwen en alles in donkere kleuren. Gooi alles bij elkaar en je krijgt het onderstaande outfit. Het zit allemaal heerlijk comfortabel, het is lekker warm en het is weer eens een ander style dan normaal. Want nu het winter aan het worden is, heb ik niets aan mijn hoge hakken en jurkjes.
Doe mij maar warmte, comfortabele laarzen en een statement item. In dit geval is mijn nieuwste vest van Mango met faux leren mouwen het statement item. Sinds ik dit vest heb, krijg ik steeds de vraag waar het vandaan komt. Hij is dan ook wel heel erg cool en werkelijk met van alles te combineren. Met jeans, een jurkje, een rokje met top of een drukke print. Yes, ik ben heel blij met dit vest en het onderstaande outfit.
Wat vind jij van kledingstukken met faux lederen details?
Kaya-Quintana
P.S. Like en volg via Bloglovin, thanks!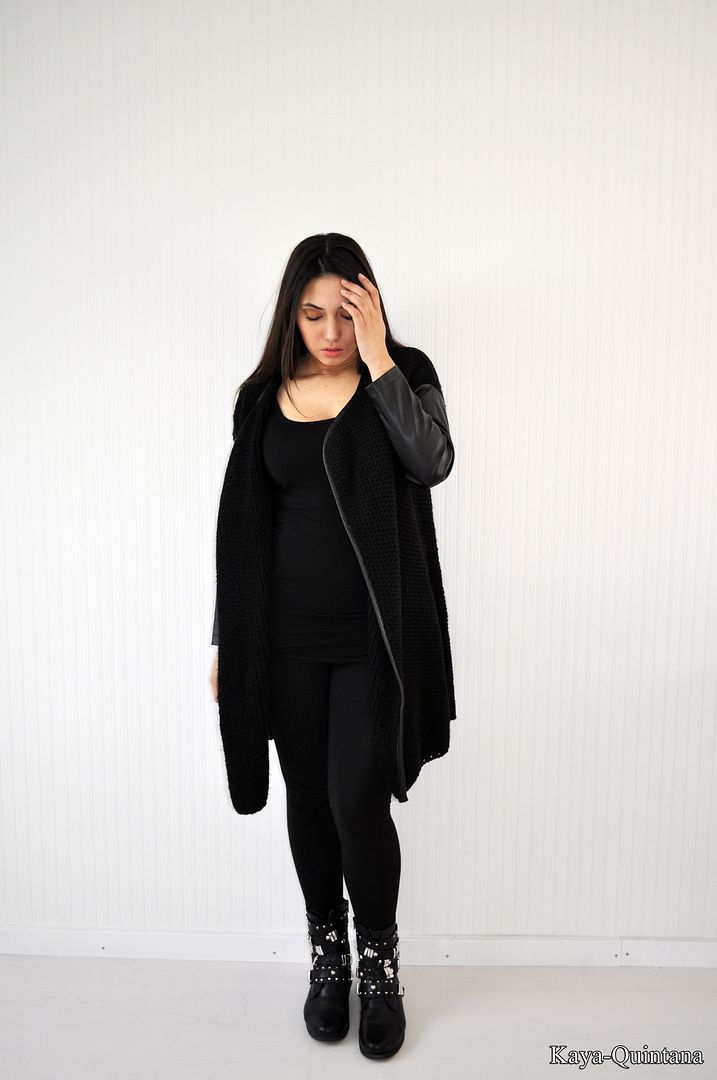 Items:
Mango: Lang vest Glasgow
Sacha: Biker boots met zilveren details
H&M: Zwarte basic legging
Only: Basic tank top in het zwart
River Island: Beige sjaal met zwarte kruisjes