/
Hit of Shit: Outfits van april en mei
We zitten nu alweer in juni, yes! Niet dat het te merken is met alle regenbuien, stormen en grijze lucht. Maar laten we het positief houden en alvast bedenken wat we aan trekken als het wel lekker weer is. Ik heb de afgelopen twee maanden alvast wat outfits uitgeprobeerd. Van wel heel luchtige outfits met crop tops tot jeans met scheuren, vesten en blazers. Vooral de crop top en de aztec print vind ik erg leuk en zeker voor herhaling vatbaar.
Over het algemeen was ik erg tevreden over mijn keuzes en nu ben ik benieuwd naar jouw mening. Zoals je misschien al weet maak ik elke maand of twee maanden een overzicht van al mijn outfits en vervolgen mogen jullie me afmaken of me juist blij maken met positieve reviews. Twee weten namelijk meer dan één en ik hoor graag ook jouw mening. Dus wat vind jij van mijn outfits van april en mei?
Laat dus een comment achter met jouw favoriete outfit of vertel welke ik echt niet meer zou moeten aantrekken.
Kaya-Quintana
P.S. Nog meer foto's van mij beoordelen? Volg dan via Instagram, thanks!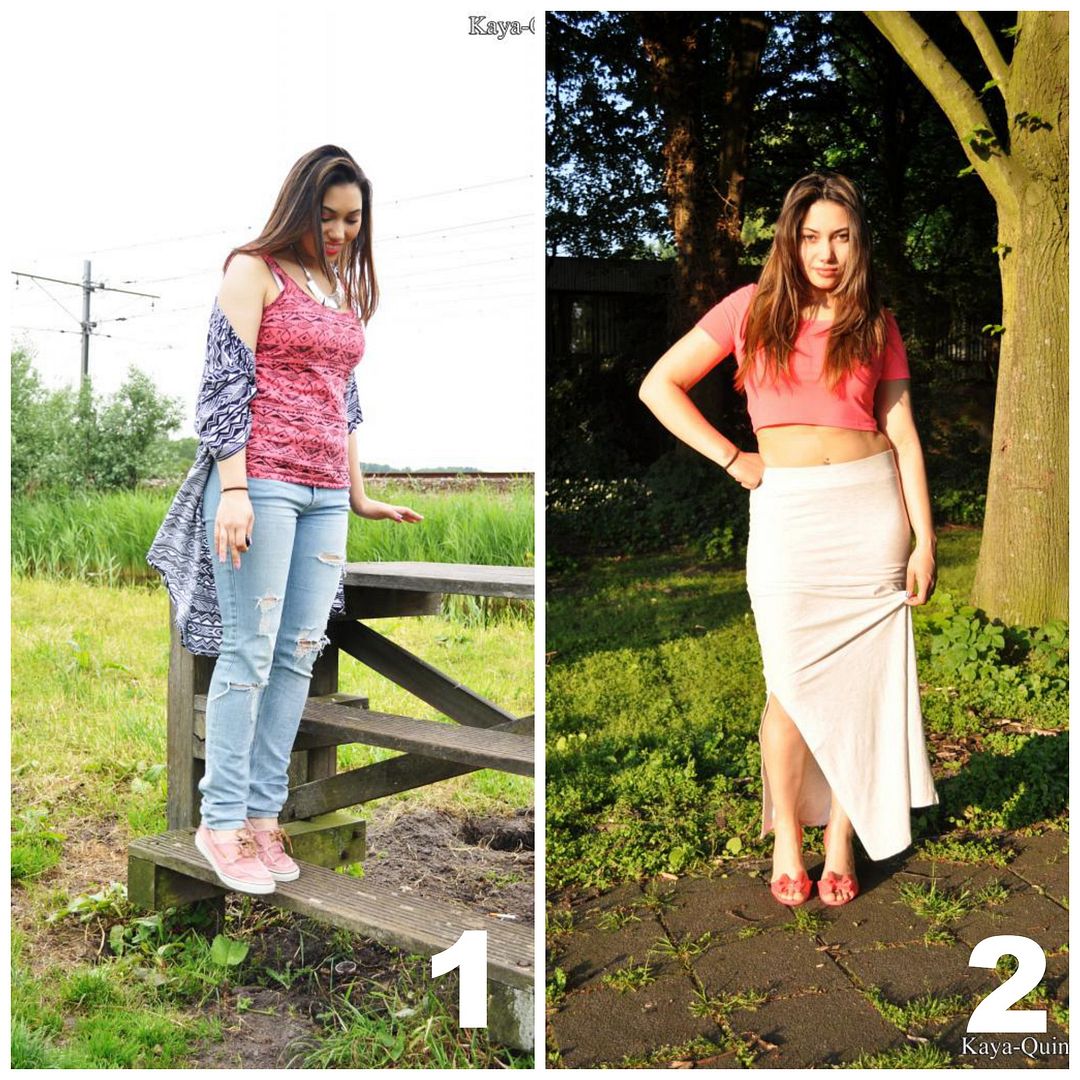 Het volledige outfit bekijken? Check ze hier!
1. Aztec at the tracks
2. Splits and crops
3. Taupe toppers
4. Out and about