/
Make-up: Rimmel London moisture renew lipsticks
To nude or not to nude? Dat is een van de namen die Rimmel aan één van hun nieuwe lipsticks heeft gegeven. Fancy en As you want victoria zijn nog twee grappige namen die je terug vind in de Moisture renew lipstick collectie. Volgens Rimmel London is hun nieuwste lipstick doordrenkt met kleur, hydraterende vitamines en glans. De verpakking valt in ieder geval goed op met de paarse doppen.
De kleurselectie is wat mij betreft ook erg goed. Er zijn roze, rode, oranje, bruine en nude tinten verkrijgbaar. In totaal kun je kiezen uit dertien tinten. Er is ook keuze uit verschillende finishes zoals glans, glitter en satijn glans. Van tevoren even checken welke finish je hebt gekozen is handig. Ik kwam bijvoorbeeld thuis met twee kleuren die minder gepigmenteerd waren dan ik had verwacht.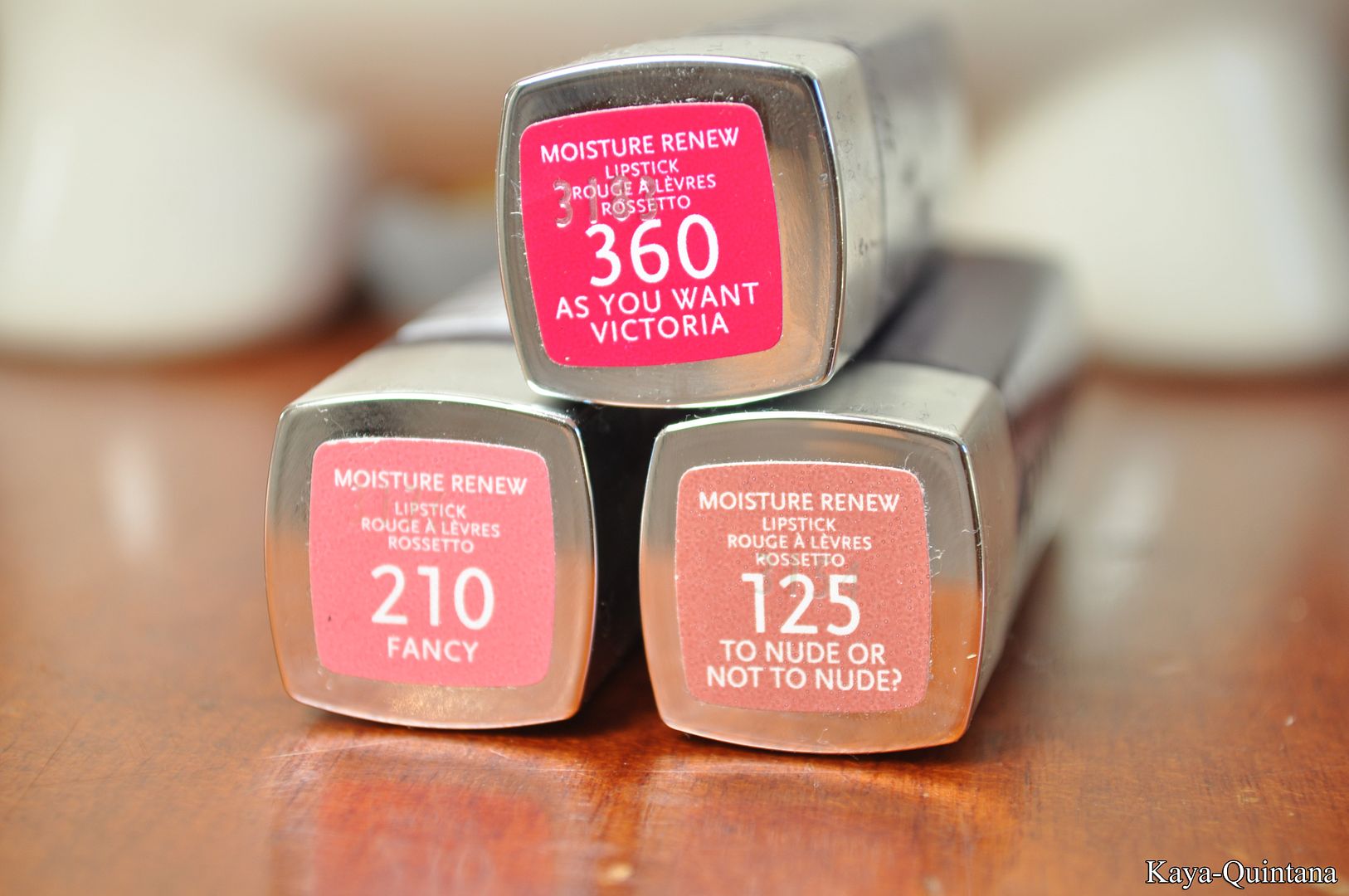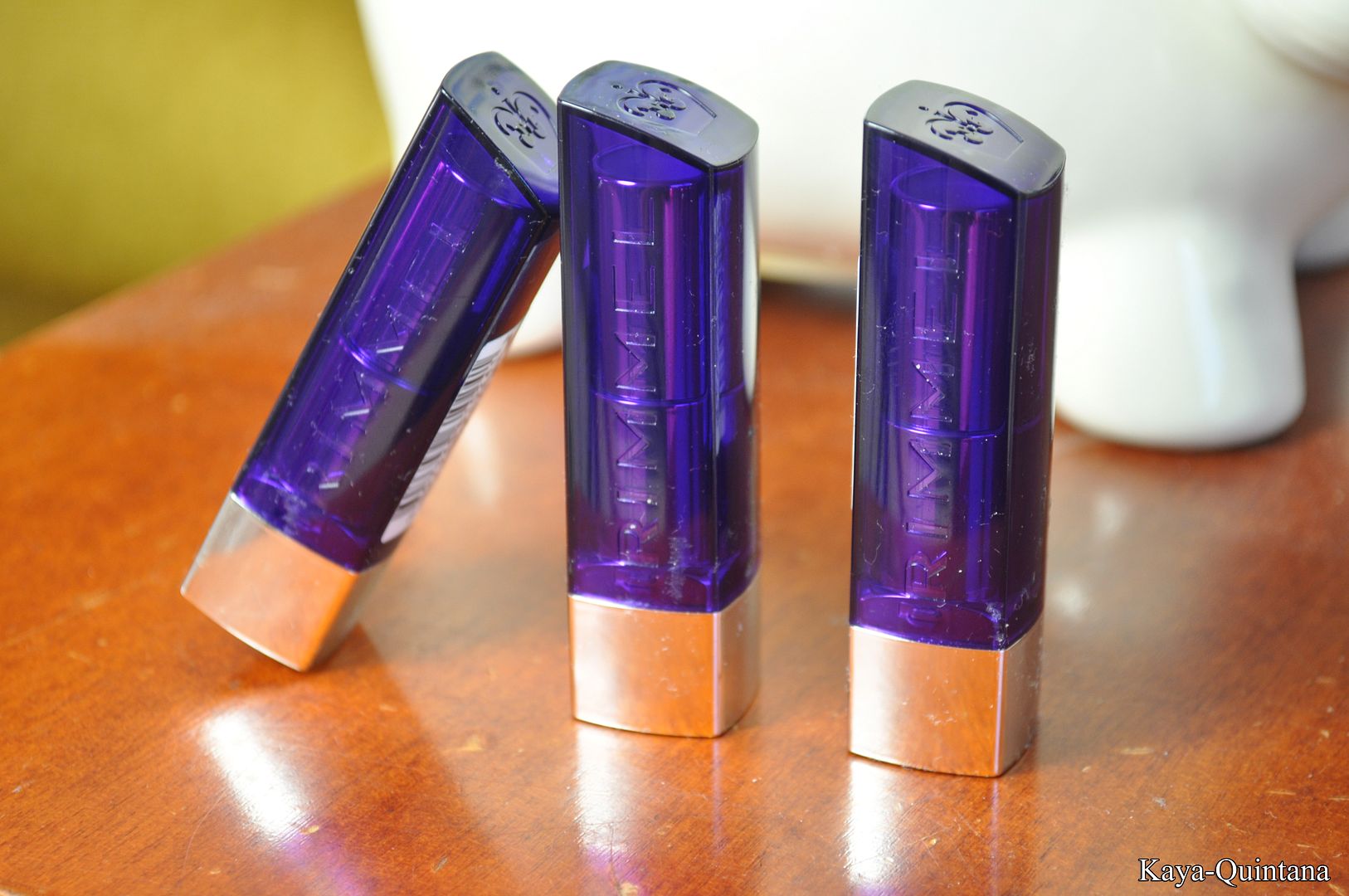 Zo is de kleur Fancy een lipstick met veel zilveren glansdeeltjes. Erg mooi want het lijkt net vloeibaar en daardoor heel glanzend. Maar omdat het een lichte roze kleur is, is de kleur minder intens in vergelijking met de glans. Ik vind het echt een prachtige lipstick kleur, die je zeker goed kunt gebruiken voor de no make-up look. To nude or not to nude is een bruine tint met een roze ondertoon. Deze lipstick kleur is perfect voor overdag en voor vrouwen die van niet al teveel kleur houden.
As you want victoria is een prachtige roze/rode kleur. Deze lipstick knalt van je lippen en is niet gemaakt voor watjes. Bij deze lipstick zie ik lieve roze wangetjes en een winged eyeliner waarbij de satijn glans van de lipstick mooi uitkomt. De lipsticks kosten per stuk €10,99 en dat vind ik een mooi prijsje. De lipsticks bevatten namelijk heel veel pigment, een prachtige glans en ze voelen aan als een lip balm.
Ik ga zelf nog wat extra kleuren aanschaffen, met name de donkerpaarse kleur spreekt me erg aan. Wil je deze lipsticks ook eens proberen? Check ze dan nu bij de Etos waar ik er twee kocht en er eentje gratis kreeg. Bij Etos krijg je nu elk tweede Rimmel London product gratis tot 23 november 2013. Erg handig als je net als ik van budget shoppen houd.
Have fun shopping lippies,
Kaya-Quintana
P.S. Mooie foto's? Like en volg dit artikel dan via Bloglovin, thanks!