/
MUA Undress your skin highlighter in Iridescent gold
Twee weken geleden werd ik verrast met een grote doos vol met MUA producten. Een aantal van de producten had ik al, maar de MUA Undress your skin highlighter in Iridescent gold nog niet. Sindsdien ben ik deze highlighter* aan het testen aangezien ik er al veel goede verhalen over heb gelezen. Tevens leek deze highlighter een goede dupe voor de Charlotte Tilbury Bar of gold te zijn. In dit artikel laat ik je de swatches van deze mooie highlighter zien.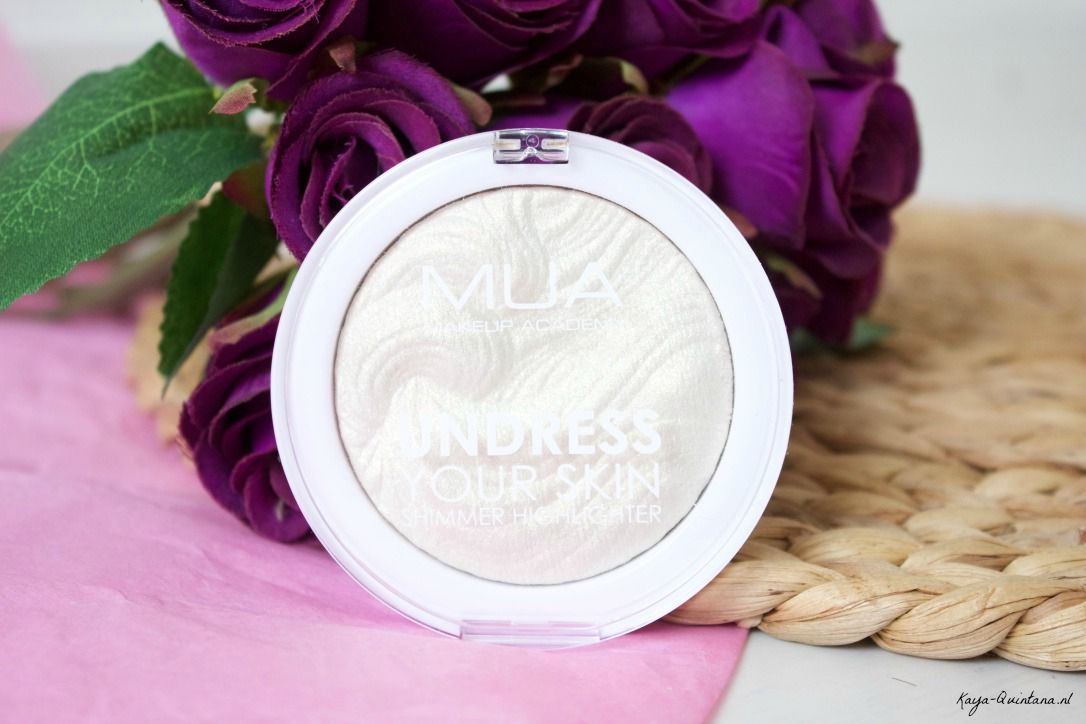 Laten wij eerst kijken naar de prijs want die is heel erg voordelig. Je kunt de MUA Undress your skin highlighter in Iridescent gold voor €5,99 bij het Kruidvat kopen. Vergeleken bij de vele anderen high end highlighters die ik heb is dat een prima prijsje. De verpakking is overigens steviger dan ik dacht. Het is gemaakt van stevig plastic waardoor je de highlighter makkelijk in je tas kunt meenemen.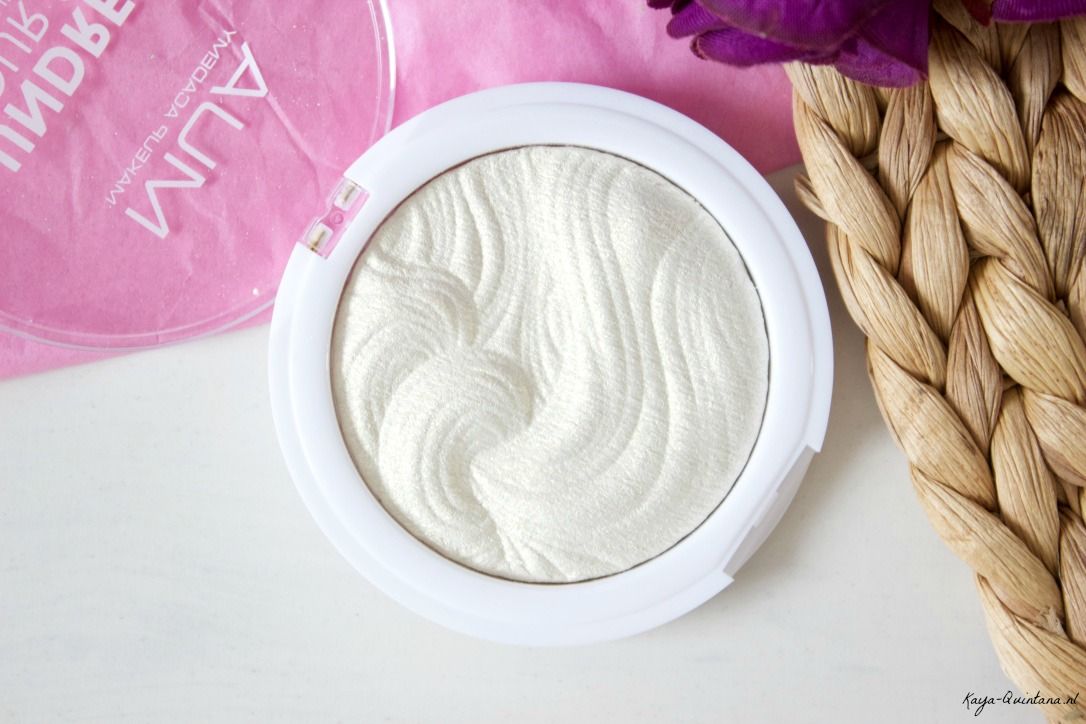 En dan nu de highlighter zelf die zoals je kunt zien mooi is vormgegeven. De highlighter heeft een mooie golf print waardoor je in het licht al meteen de mooie glansdeeltjes ziet. De highlighter heeft een beige basis met heel kleine gouden glansdeeltjes. Die gouden glansdeeltjes vallen dan ook het meeste op als je de highlighter op je huid aanbrengt. De MUA Undress your skin highlighter in Iridescent gold verzorgt dan ook echt een mooie warme glow.
Het is niet de meest romige highlighter waardoor ik niet al te veel highlighter op mijn penseel kreeg. Naar mijn mening een voordeel want zo kunt je zelf de intensiteit opbouwen. De MUA Undress your skin highlighter in Iridescent gold verzorgt ook eerder een glow dan een kleurtje. Hiermee bedoel ik dat de beige basis van de highlighter niet sterk terug te zien is op de huid. Hierdoor kunnen mensen met diverse huidkleuren deze highlighter gebruiken.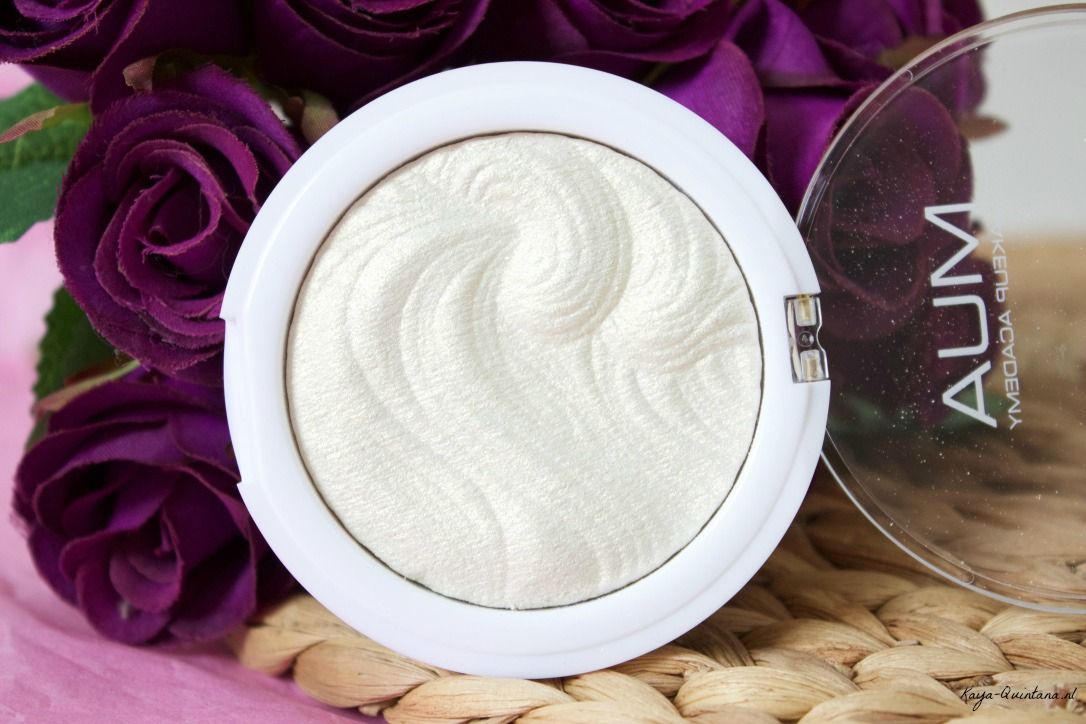 Als de beige basis te sterk was geweest dan zou de highlighter bijvoorbeeld te wit op een getinte of donkere huid uitslaan. Nu heb je daar bijna geen last van, toppie! Deze highlighter is geschikt als je graag een mooie Hollywood glow wilt creëren. Met twee laagjes kun je dat voor elkaar krijgen. Breng je meer laagjes aan dan zal de highlighter er echt uitspringen, maar dat is waarschijnlijk mooier voor in de avond. Twee laagjes vind ik zelf echt perfect voor overdag.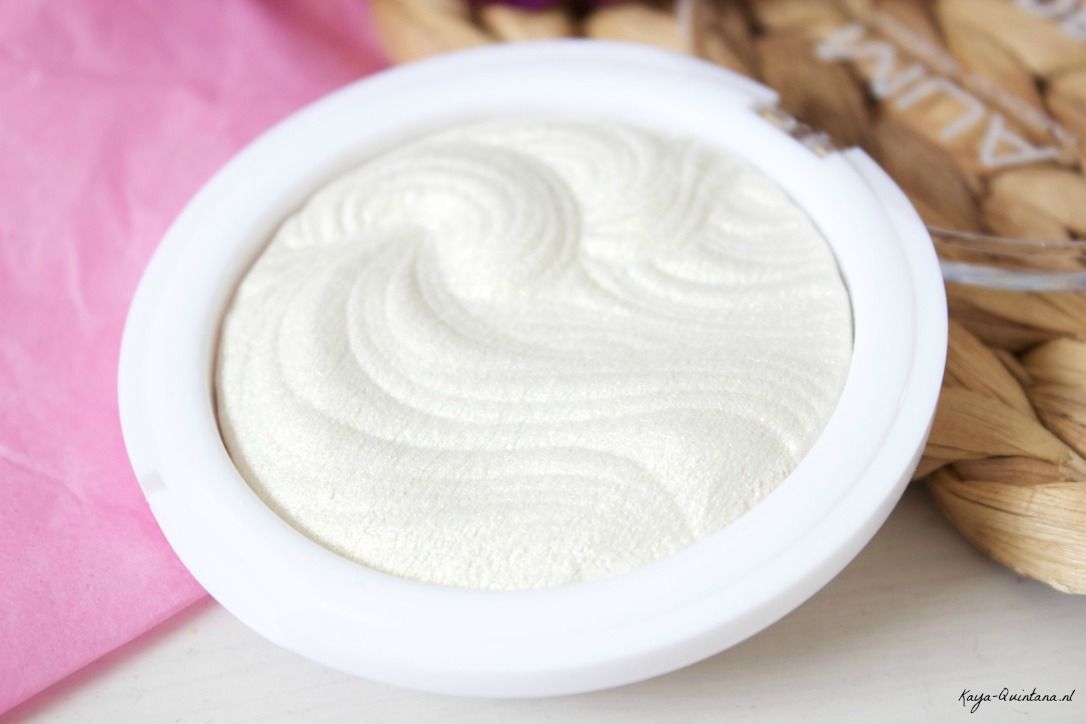 Of dit mijn favoriete highlighter zal worden durf ik niet te zeggen. De MUA Undress your skin highlighter in Iridescent gold zal wel in mijn top vijf komen. Deze highlighter verzorgt namelijk eerder een warme glow dan een koele highlight waar ik meer van hou. Ik heb zelf dan ook een gele ondertoon waardoor ik al een wat warmere toon heb. Heb je juist een wat blekere toon dan is deze highlighter sowieso een toppertje. Ben je donkerder dan zal deze de warme tonen versterken en heel mooi staan!
Wat vind jij van deze highlighter?
Kaya-Quintana
P.S. Volg mij via Bloglovin voor meer make-up tips, thanks babe!