/
Nagellak: Maybelline Forever strong super stay gel nail color 7 days in Pink in the park
Hello perfect Barbie pink nail polish! Ik ben blij dat ik je gevonden heb en ik ben helemaal verliefd op je. Ik had deze nagellak al een paar keer zien staan in het Maybelline schap. Iedere keer weer werd mijn oog naar de kleur Pink in the Park getrokken. Deze kleur nagellak is de perfecte kleur Barbie roze en perfect voor de zomer. Omdat dit een wat blekere kleur roze is lijken mijn handen bruiner, nice!
De Forever strong super stay gel nail color 7 days (Sjezum, wat een lange naam) belooft zeven dagen lang te blijven zitten. Volgens Maybelline zit er calcium, ijzer en silica in waardoor de nagellak goed blijft zitten. Het penseeltje van de nagellak vind ik trouwens echt een toppertje. Die is namelijk rond afgesneden waardoor je gemakkelijk langs de ronding van je nagelriemen kunt lakken, zonder al te veel te knoeien.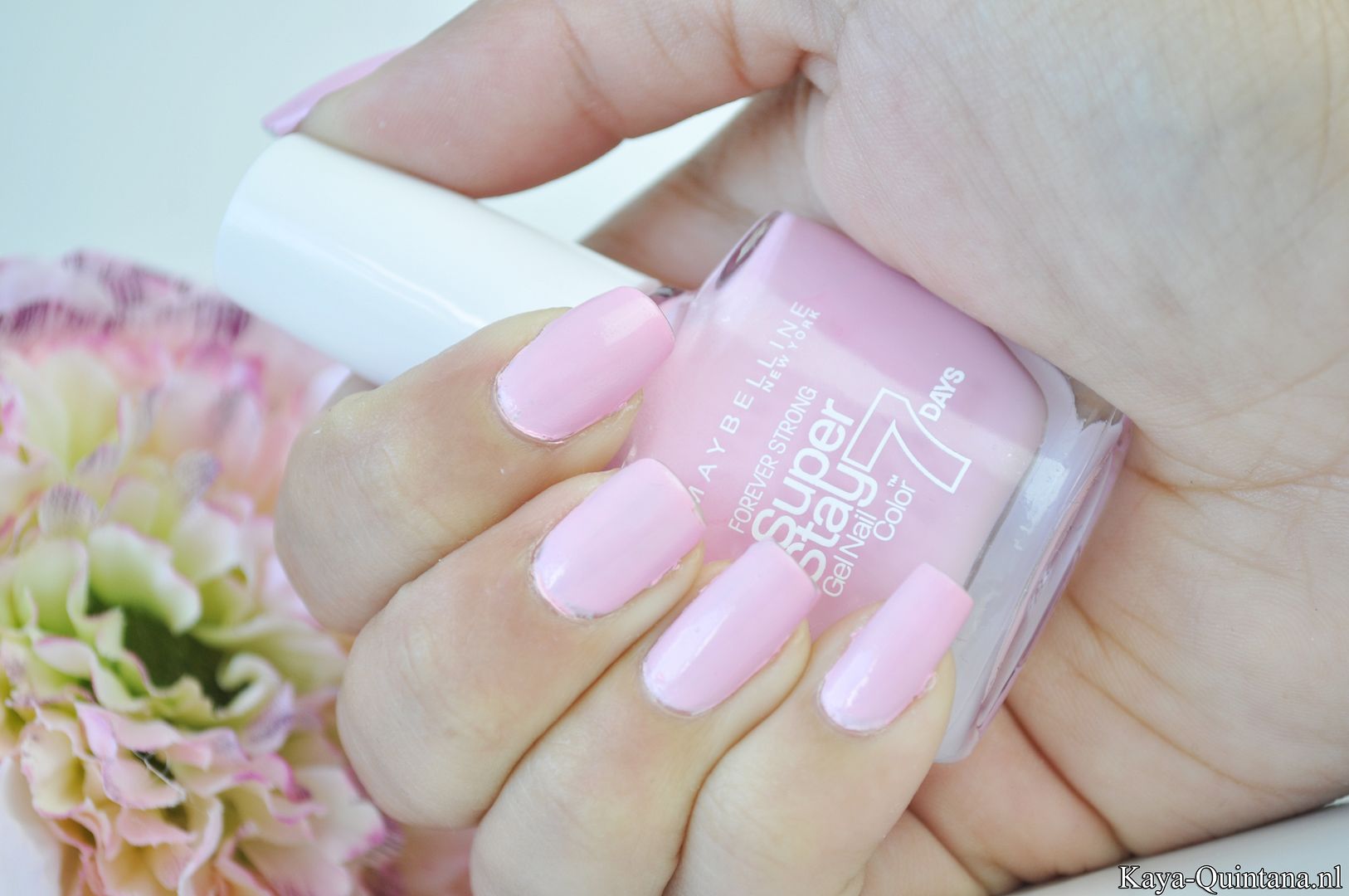 De super stay gel nail color nagellakjes kosten €8,99 per stuk. Dat gaat richting de prijs van OPI en Essie nagellakjes, echter toch net iets goedkoper. Dat is maar goed ook want alhoewel de kleur prachtig is, heb ik van deze nagellak wel twee a drie laagjes nodig voor een goede dekking. Ik weet niet of dit voor alle kleuren in de collectie geldt maar Pink in the park dekt met maar één laagje niet voldoende.
Dan maar twee laagjes aanbrengen want deze kleur vind ik prachtig,
Kaya-Quintana
P.S. Meer nagellak info? Like en volg dan via Instagram, thanks!