/
Zoeva cat eye pen in blackest black
Gotta love eyeliner en ik heb er nu eentje waar ik echt heel blij mee ben. Ik had het niet verwacht maar ik introduceer je graag de Cat eye pen in blackest black van Zoeva. Deze eyeliner pen kreeg ik echt al maanden geleden om eens te testen. De eyeliner belandde echter in mijn beauty kast en ik kwam deze een maand geleden ineens weer tegen. Thank the lord want deze eyeliner doet echt wat Zoeva belooft.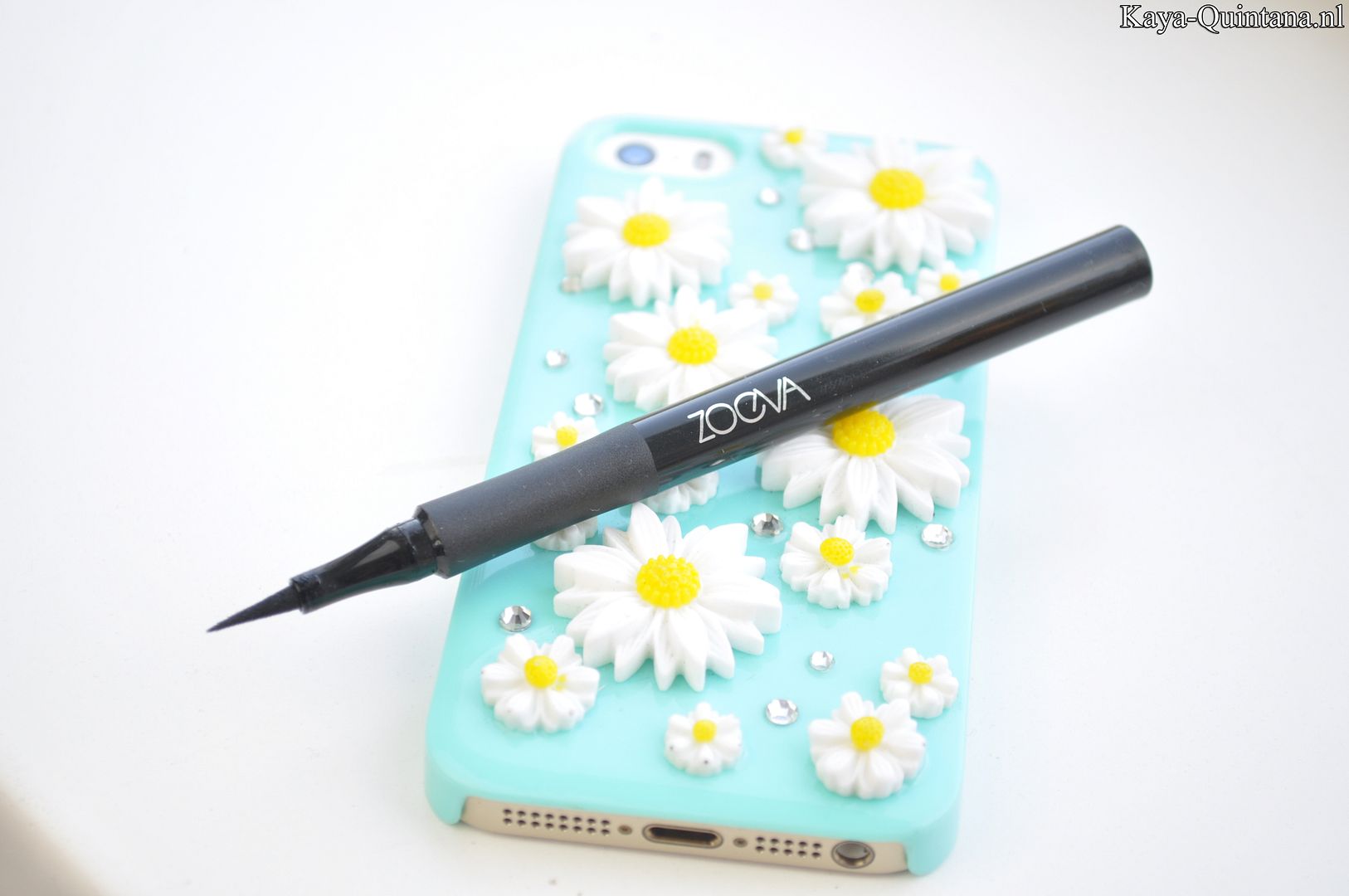 Je kunt er namelijk super gemakkelijk een cat eye eyeliner mee creëren. Het vilten puntje is lekker scherp waardoor je heel dun kunt beginnen en de dikte van de lijn gemakkelijk en naar wens dikker kunt maken. Nog een pluspunt van deze eyeliner is dat de kleur echt heel zwart is. Dat lijkt logisch maar niet elke eyeliner is echt goed zwart van kleur. Daarnaast blijft deze eyeliner echt de hele dag zitten zonder te vervagen.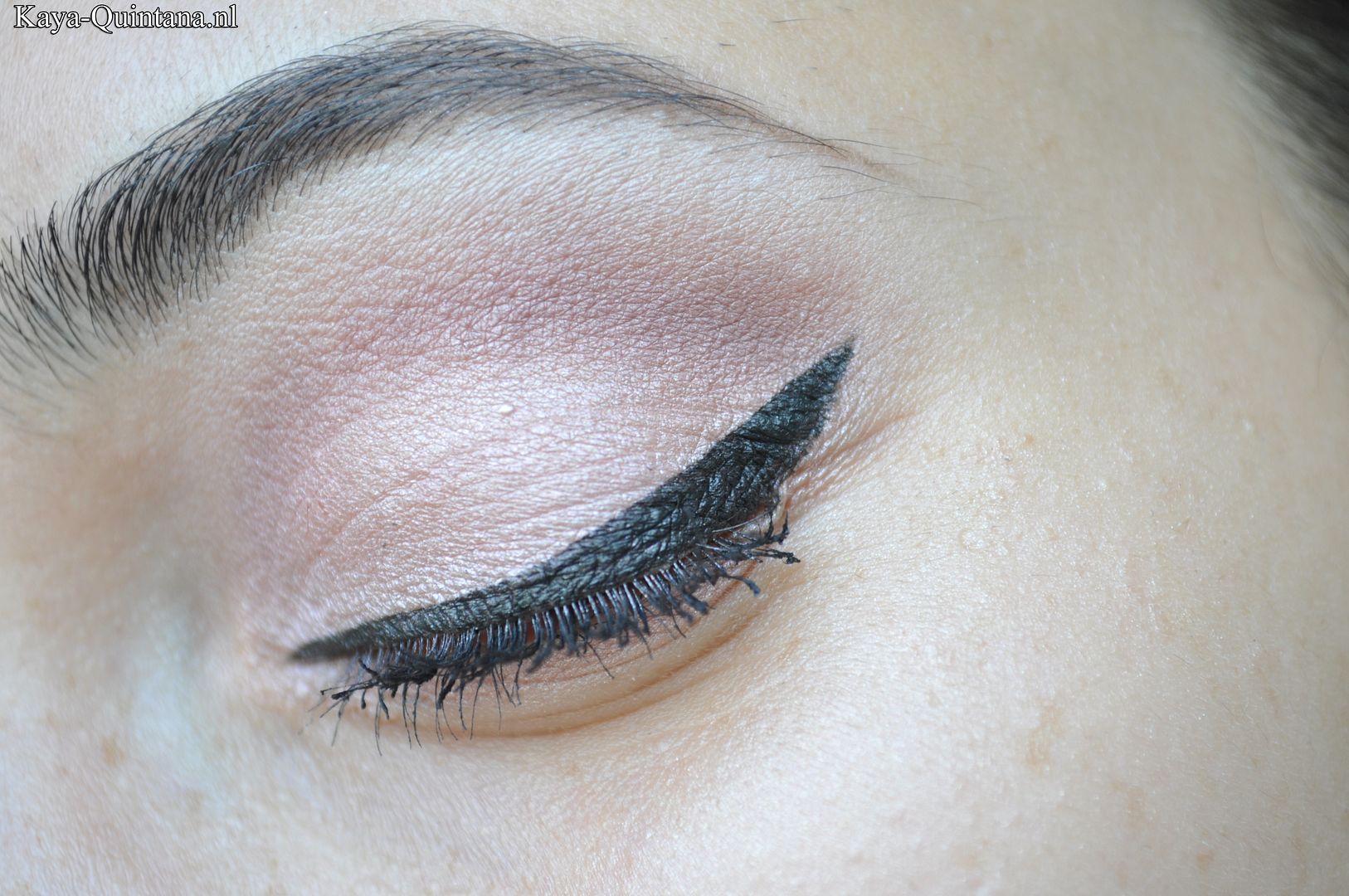 Dat vind ik heel belangrijk zeker omdat ik met deze eyeliner vaak een wing maak. De wing van de winged eyeliner style kan namelijk sneller vervagen dan de eyeliner op je oogleden zelf. Met andere eyeliners heb ik vaak dat ik op de helft van de dag ineens mijn wing kwijt ben en mijn eyeliner dus oneven is, blegh! Als laatste bevat deze eyeliner geen parabenen of Formaldehyde (conserveringsmiddel met een sterke geur).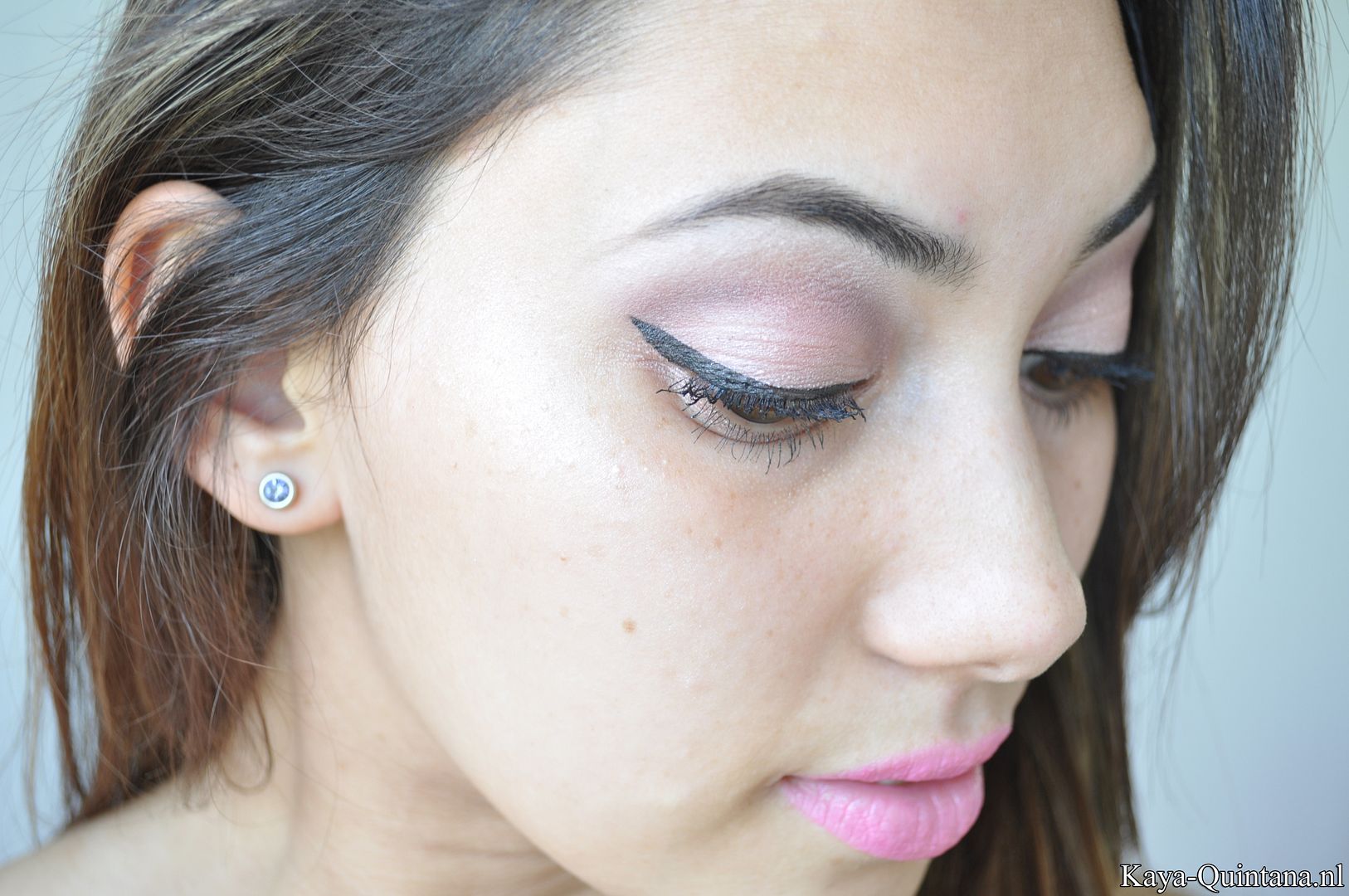 Deze eyeliner kan ik je dus aanraden als je snel last krijgt van irritaties bij je ogen van eyeliners door bijvoorbeeld een sterke geur. De Cat eye pen eyeliner kost je €6,50 via de Zoeva webshop. Zoeva heeft sowieso een speciaal plekje in mijn beautykast. Ze zijn namelijk betaalbaar, budget friendly en hun producten doen echt wat Zoeva belooft. Dus geloof me als ik zeg: Deze Cat eye pen moet je hebben als je van winged eyeliner houd!
Wat is jouw favoriete eyeliner?
Kaya-Quintana
P.S. Meer beauty artikelen? Like en volg dan via Twitter, thanks!