/
Nagels: Fifty shades of grey nail polish collectie van OPI
Zijn de Fifty shades of grey boeken echt too hot to handle? Ik heb geen idee, ik heb ze nog steeds niet gelezen. Echter ben ik wel al op de hoogte van de Fifty shades of grey nagellak collectie van OPI. En ik ben onder de indruk van deze collectie vol met grijze tinten. Je kunt kiezen uit zes kleuren die per stuk €14,25 kosten. Als je ze allemaal wilt dan kun je ook kiezen voor de miniset met alle kleuren voor €29,95.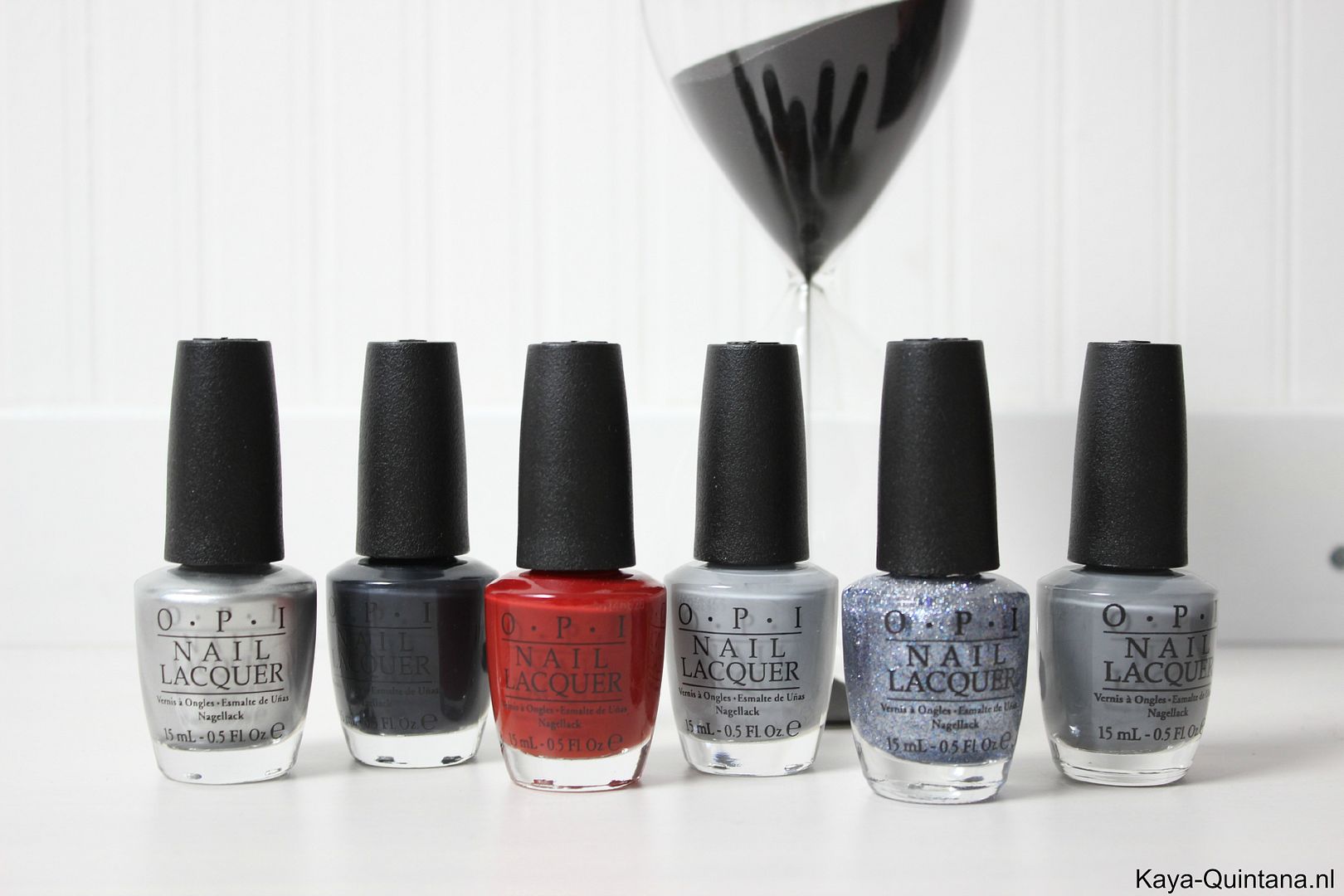 Uiteraard is het dan wel goed om te weten hoe de kleuren heten en er uit zien. De kleuren hebben namen zoals Cement the deal, My silk tie, Dark side of the mood, Romantically involved, Embrace the gray en Shine for me. In de collectie vind je vier nagellakjes in diverse grijze tinten, één glitter nagellak en een rode nagellak. Volgens OPI staat de rode nagellak voor de passie tussen Steele en Grey, oeh laalaa!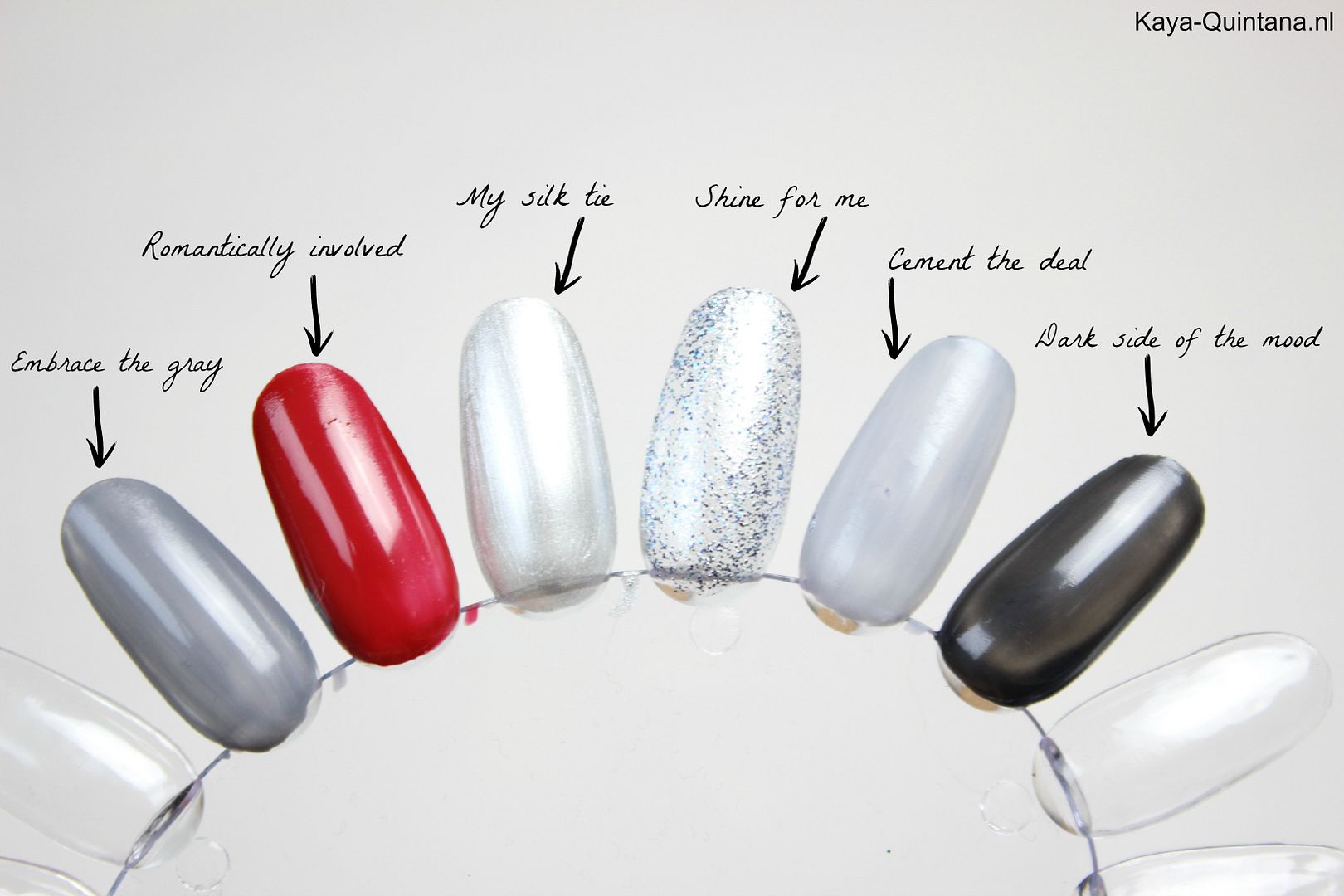 Uiteraard heb ik alle kleuren voor jou op de foto gezet. Zo kun je ze alvast bekijken voordat ze in de winkel liggen. Deze nagellak collectie ligt namelijk pas op 12 januari 2015 in de winkels. Een maand later op 12 februari zal de film in de bioscoop gaan draaien, spannend! Ik heb in ieder geval al een voorkeur voor de kleuren Dark side of the mood en Embrace the gray. En wat ik zal vinden van de film? I dunno, ik ben in ieder geval al heel nieuwsgierig!
Welke kleur vind jij het mooiste?
Kaya-Quintana
P.S. Meer snelle beauty updates krijgen? Like en volg dan via Instagram, thanks!