/
Nagels: Gestippelde nail art, dotted nail art
Hallo daar nail art lover, zin om te stippelen? In dit artikel laat ik je namelijk graag een gestippelde nail art zien waardoor je spontaan vrolijk word. Het weer is dan wel grijs en donker, maar onze nagels hoeven dat gelukkig niet te zijn. Als basiskleur gebruikte ik Awakening kiss #191 van Herôme, die uit de Snow white and the huntsman collectie komt. Deze kleur is helaas een limited edition maar ik heb een prima dupe gevonden.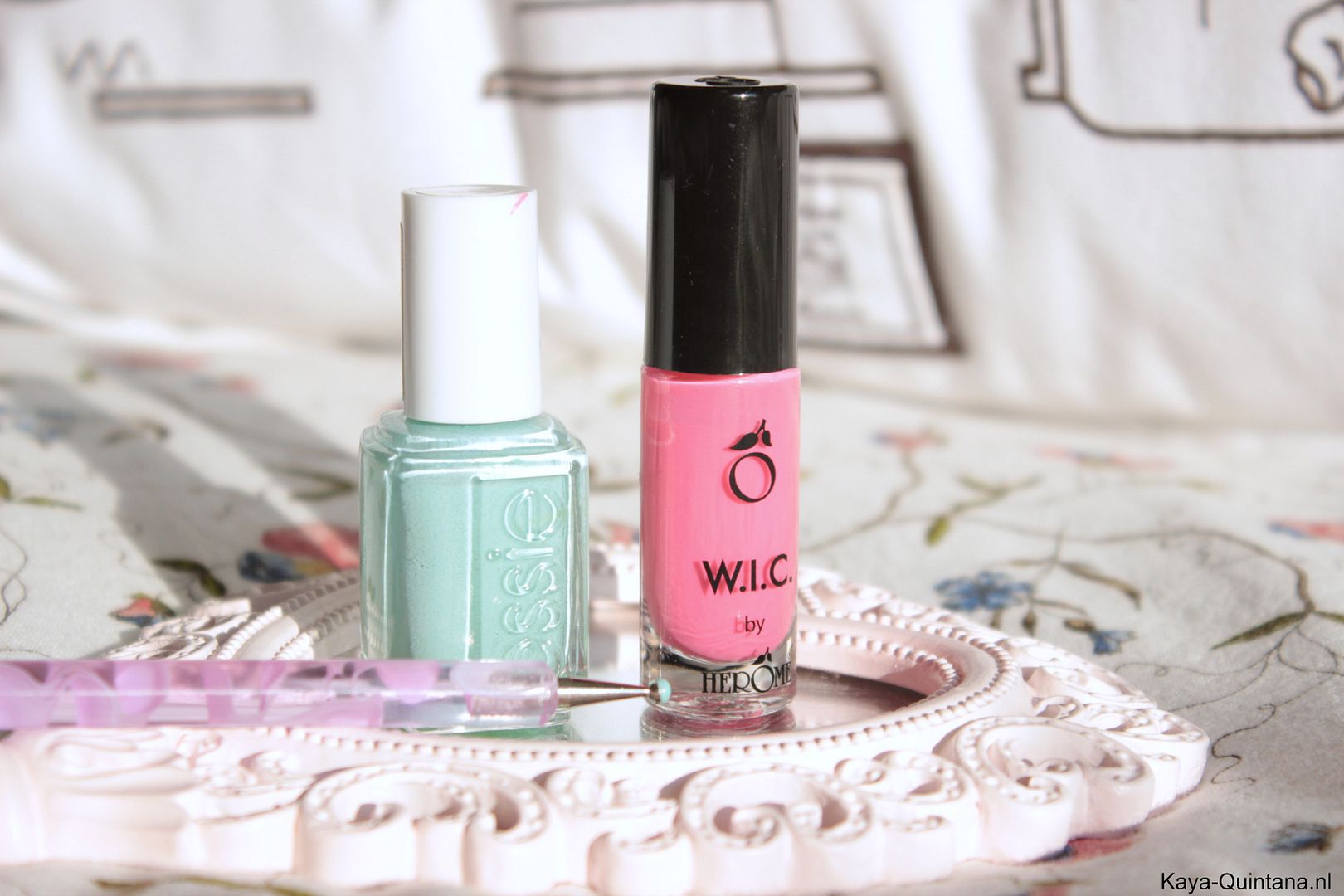 Cream pink #152 van Sinful colors is bijna hetzelfde maar een stuk goedkoper, handig! Voor de stippen gebruikte ik Mint candy apple van Essie. Met een dotting tool (ik vond een setje van vijf voor €4,- via Ebay) creëerde ik met gemak de stippen. Ik heb een oud cd-hoesje waarop ik een paar druppels nagellak aanbreng, zodat ik makkelijker kan werken en geen nagellak verspil.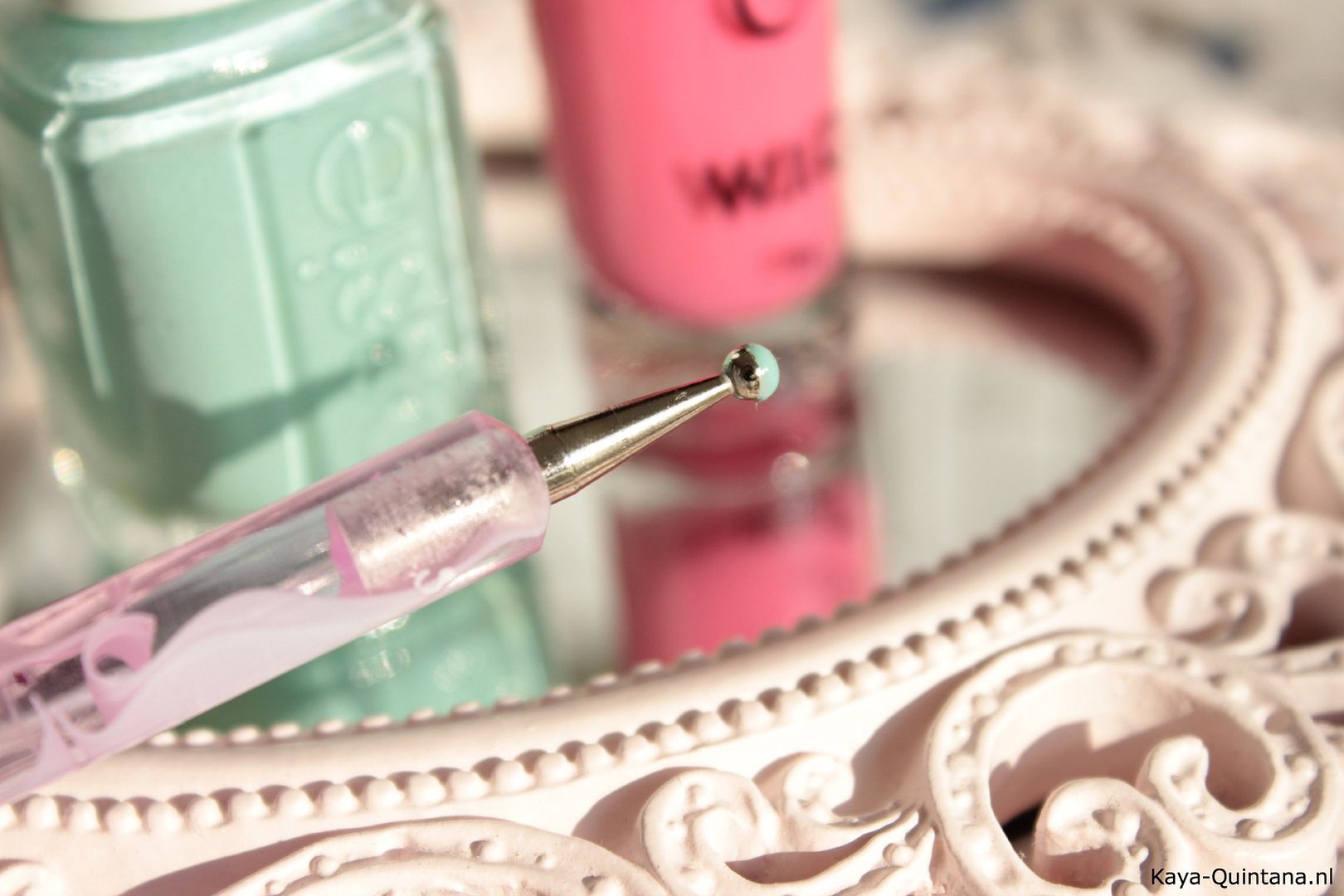 Ik gebruik voor de stippen een dotting tool met een groot bolletje. Gebruik je een te klein bolletje dan krijg je eerder kleine puntjes dan echte stippen. Laat de bolletjes goed drogen voordat je er een laagje top coat overheen aanbrengt. Als de bolletjes nog nat zijn en je gaat er overheen met een nieuwe nagellak, dan kunnen je bolletjes in streepjes veranderen. Als laatste gebruik ik de Mava dry spray om alles goed te fixeren en tadaaa!
To dot or not to dot?
Kaya-Quintana
P.S. Leuk artikel? Like en volg dan via Bloglovin, thanks!