/
Nagels: Naughty nautical and silver stripes
Na een lange tijd beginnen mijn nagels eindelijk weer een beetje te groeien. Mijn nagels zijn heel lang te droog geweest en braken snel af. Soms heb ik zo'n periode waarin al mijn nagels niet mee willen werken. Door ze o.a. goed te verzorgen met een zeer hydraterende handcrème worden ze dan weer sterker. Nu ze er weer wat beter uit zien kan ik ze eindelijk weer lakken en ik koos Naughty nautical van Essie om dat te doen.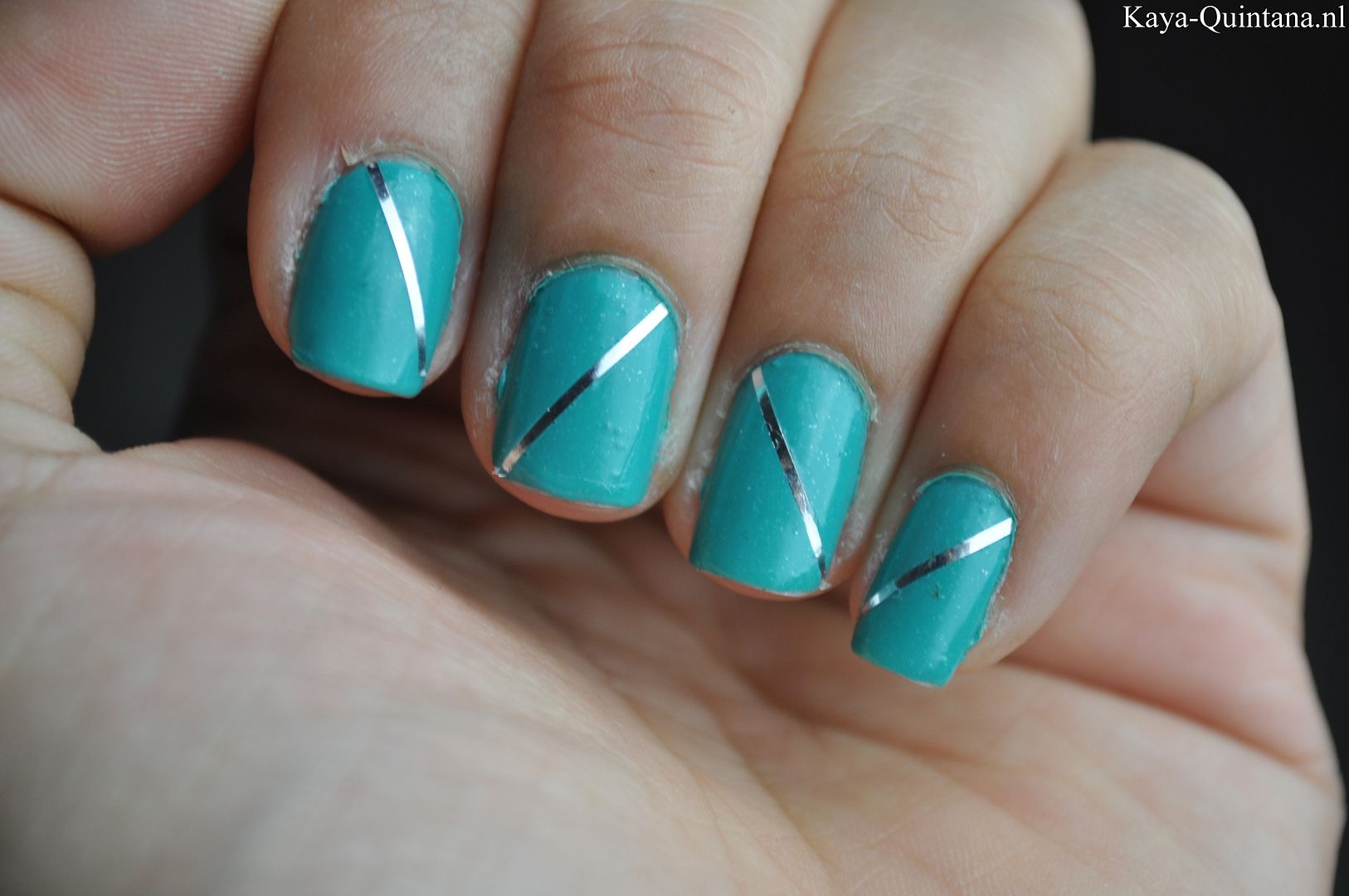 Essie is al snel één van mijn favoriete nagellak merken geworden. En de kleur Naughty nautical is elke zomer weer op mijn nagels te vinden. Deze blauwgroene nagellak doet me denken aan de prachtige doorzichtige blauwe zee zoals je die kunt vinden in de Caraïbische gebieden. Er zit een klein zilveren glittertje in waardoor het lijkt alsof de nagellak vloeibaar op je nagels blijft zitten.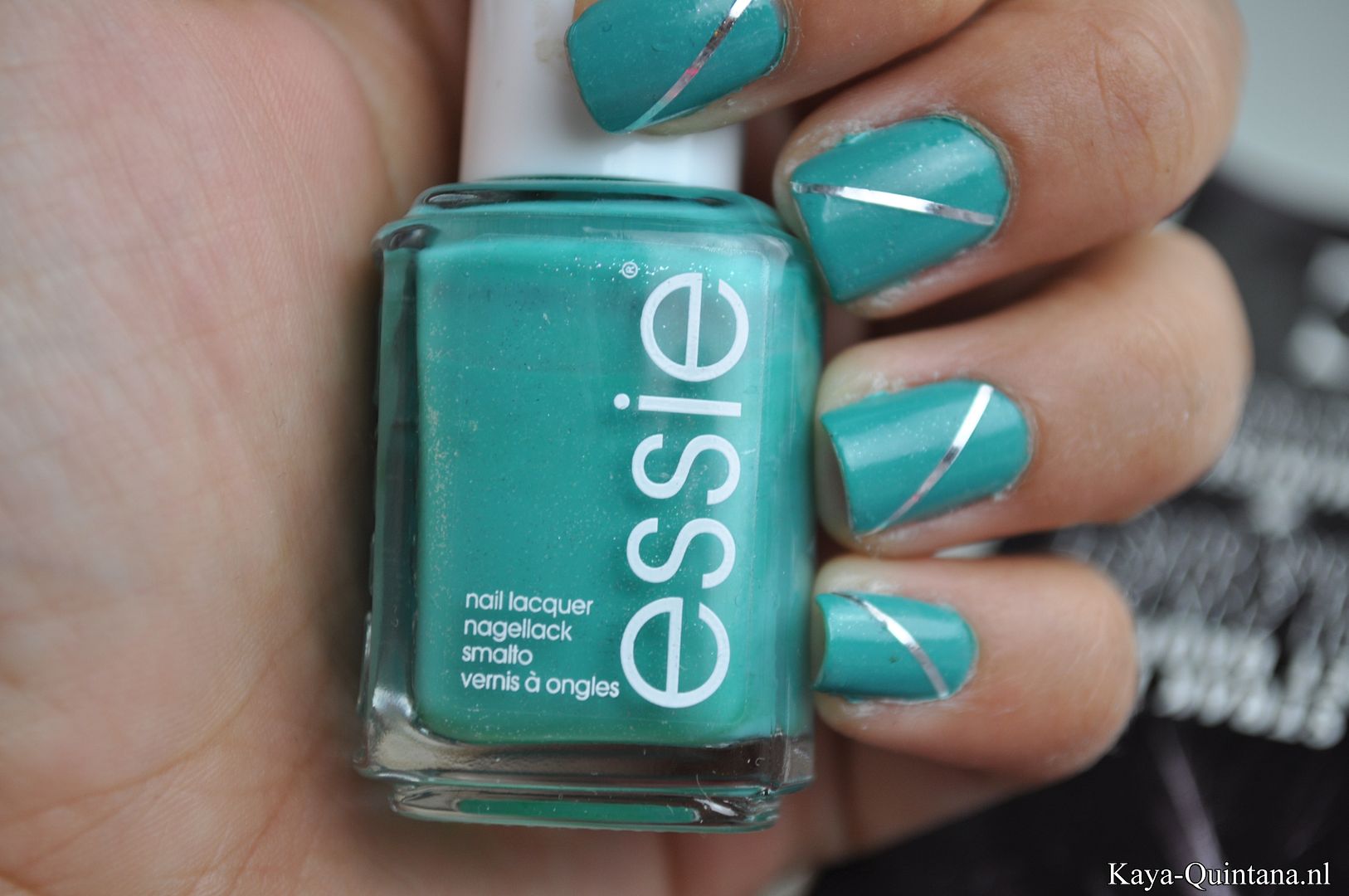 Deze nagellak kleur vind ik heerlijk om te dragen in de zomer. Het frisse vleugje dat de groene tint in de nagellak afgeeft, zorgt ervoor dat mijn handen er nog bruiner uit zien. Van Bourjois gebruikte ik voor deze look de zilveren striping tape die ik vond in de Etos. Die past perfect bij het vrolijke zilveren glittertje in de nagellak. De striping tape heb ik iedere keer net iets anders aangebracht zodat het interessant blijft om naar te kijken.
Meestal houd ik wel van symmetrie maar het is zomer dus probeerde ik eens iets anders. Deze striping tape blijft ook verassend goed zitten. Ik heb wel eens tape van een ander merk gehad maar die was ik binnen een paar uurtjes al kwijt. Deze van Bourjois zit al een dagje goed en ik ga eens bijhouden hoe lang deze tape het volhoudt. Ik ben natuurlijk ook erg benieuwd naar jouw ervaringen met striping tape.
To stripe or not to stripe?
Kaya-Quintana
P.S. Meer nail art goodies? Volg en like dan via Instagram, thanks!