Na een week vol regen waren er dit afgelopen weekend twee heerlijke warme dagen. En dus kon ik eindelijk weer eens een rokje aantrekken. Ik besloot om mijn nieuwe body erbij aan te trekken. Ik heb er namelijk eindelijk eentje gevonden met een string vanonder en dunne bandjes van boven. Body's zijn ideaal voor onder rokjes en bij strakke jeans. Ze blijven namelijk goed zitten en liggen glad over je lichaam heen.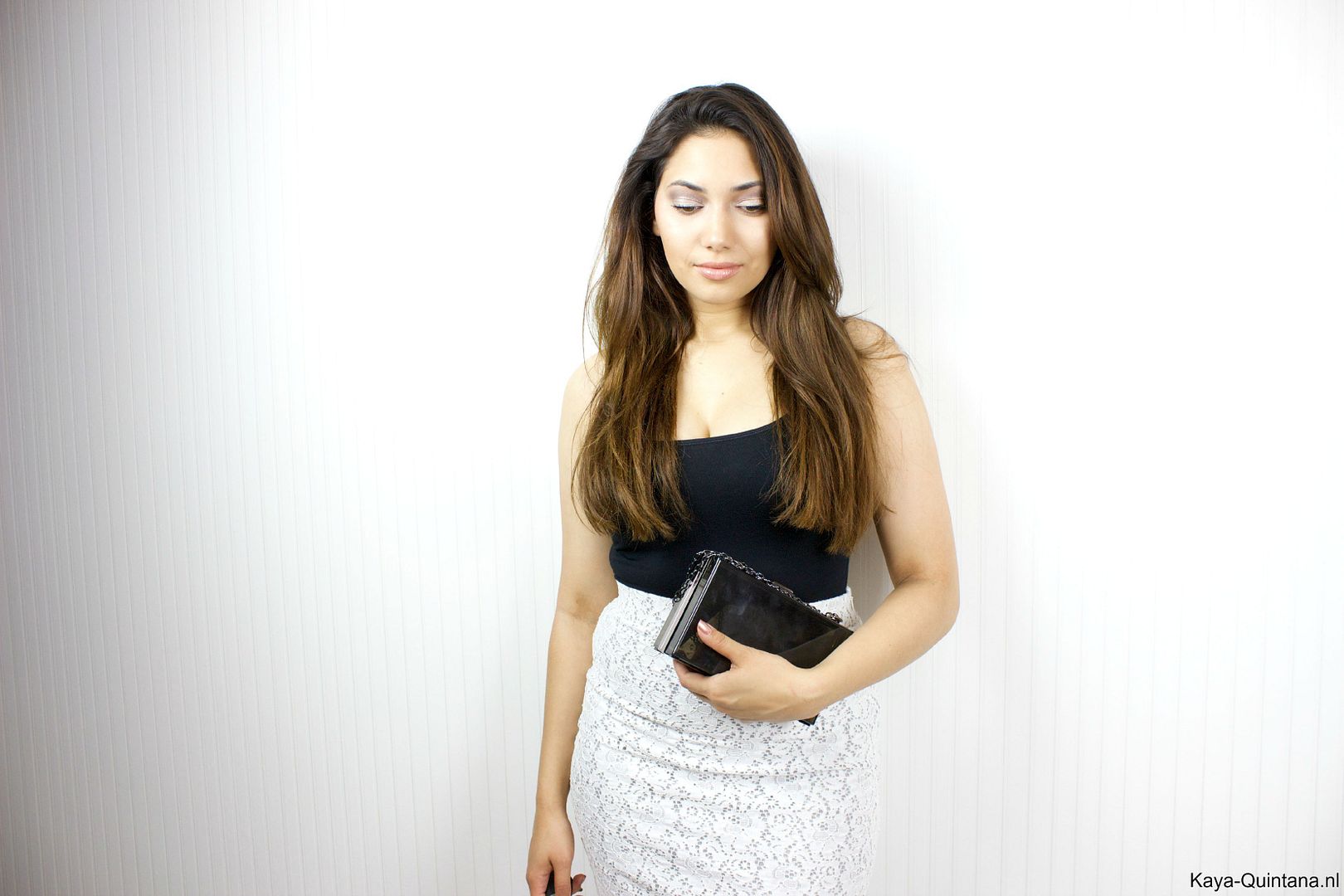 Zo hoef je niet steeds je shirt naar beneden te trekken onder je rok en heb je geen last van irritante randjes onder strakke kleding. Nu ik deze fijne body heb gevonden ga ik er zeker nog meer aanschaffen. Ik heb namelijk veel rokken en jeans waarbij ik ze goed kan combineren. Zoals de rok op de onderstaande foto's, die ik vorig jaar zomer bij Zara kocht. Ik vond het lastig om er een top op te vinden.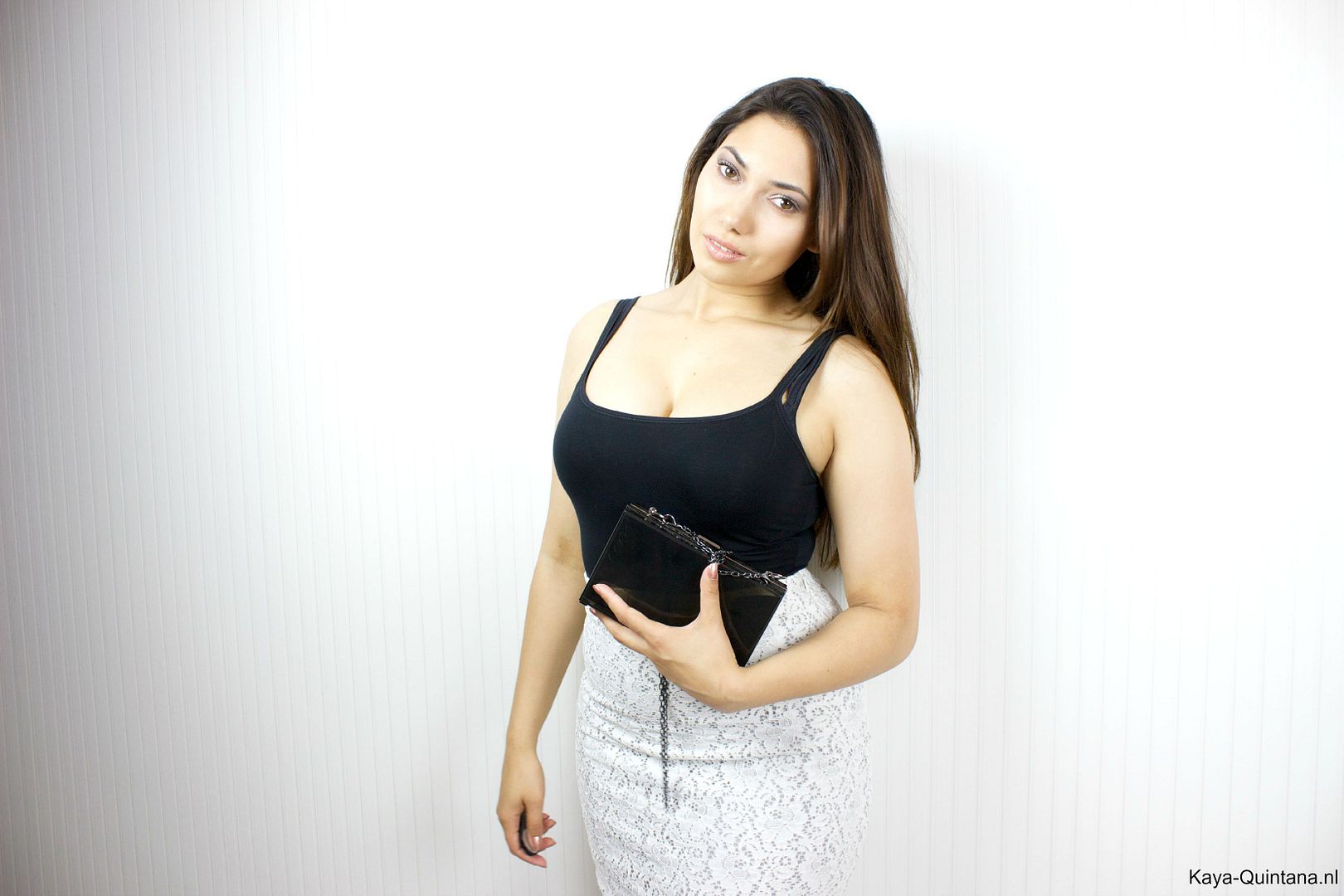 Nu heb ik dus in ieder geval een body en kan ik de rok toch dragen. Eigenlijk wilde ik deze rok bewaren voor een leuke date of een avondje uit. Maaruh, we weten allemaal dat ik dan nog heeeeeeel lang kan wachten, haha! Daarom trek ik deze rok nu maar gewoon aan, in combinatie met simpele sandaaltjes en een doorzichtige clutch. Nu moet ik nog een feestje vinden, want ik denk dat deze outfit daar ook prima kan dragen.
Wat vind jij van deze combinatie, hit of shit?
Kaya-Quintana
P.S. Have a good day cutie!
Items
Skiny: Zwarte stringbody
Zara: Grijze pencil skirt en sandaaltjes
Mango: Doorzichtige crossbody tas