/
Swatches: Maybelline The eraser en Dream satin liqued foundation
Omdat ik eeuwig en altijd op zoek ben naar de perfecte foundation, heb ik wederom weer twee foundations aangeschaft. Deze keer heb ik er twee van Maybelline aangeschaft. Ik ben al een tijdje bezig met het vergelijken van foundations om de beste selectie te maken. Ik oriënteerde me eerst enkel op alle high end merken. De laatste tijd is dat juist omgedraaid. Ik heb alles op het gebied van high end merken nu wel geprobeerd. Tijd om de budget versies te ontdekken.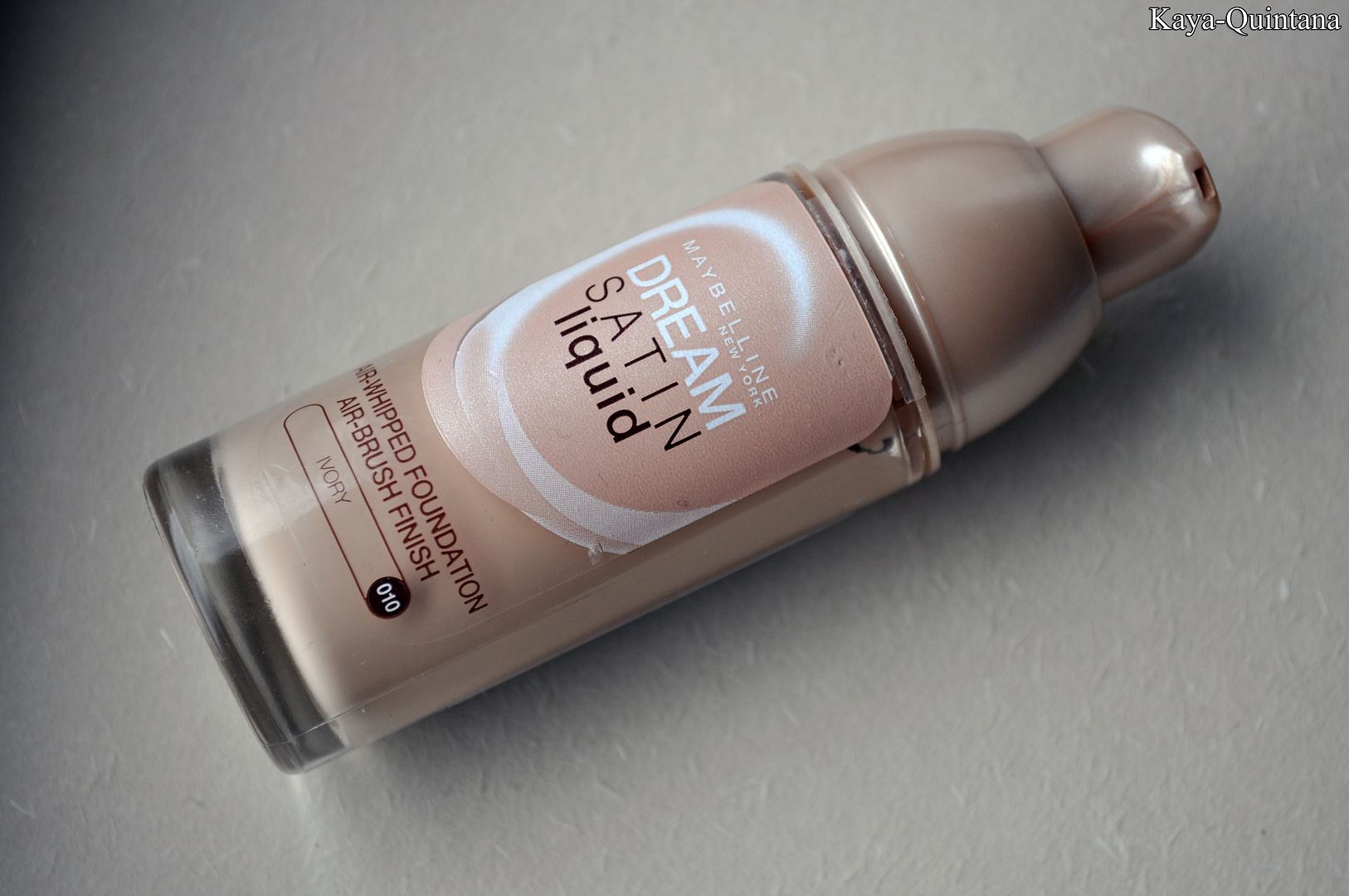 In dit artikel dus de swatches van twee budget foundations van Maybelline. Ik heb ze beide nu twee keer geprobeerd en ik weet nog niet zo goed wat ik er van moet vinden. Op de foto hieronder zie je aan de linkerkant The eraser foundation #021 nude. Aan de rechterkant zie je de Dream satin liquid Ivory #010. Beide kleuren zijn vrij licht, al is The eraser foundation aan de linkerkant iets geler. De Dream satin liqued is ook gebaseerd op gele pigmenten maar gaat eerder richting beige.
Links The eraser foundation 021 nude en rechts Dream satin liqued Ivory 010
Alhoewel beide kleuren totaal anders lijken, doen ze het door de gele/beige ondertoon perfect op mijn huid. Mijn "zomerse tintje" is namelijk al lang weer verdwenen en mijn bleke winterhuidje is alweer terug. Deze gele/beige tinten passen dan ook perfect bij mijn huidskleur. Beide foundations zijn zo verschillend en dan heb ik het niet alleen over de verpakking. De structuur van beide foundations zijn heel verschillend. De dekking is wel hetzelfde, light tot medium coverage.
Ik ga ze de komende weken eens goed uittesten. Uiteraard kun je de reviews over beide foundations dan weer terug vinden op mijn site. Voorlopig laat ik je achter met de swatches. Natuurlijk hoor ik ook graag wat jouw ervaring is met deze foundations. Heb je nog tips of tricks? Die zie ik natuurlijk graag terug in de comments. Twee weten meer dan één, toch?
Enjoy the day sweethearts,
Kaya-Quintana