/
EOS body lotion in Berry blossom and Delicate petals
Yes, EOS is amazing! I'm already in love with their cute little lip balms, since those are the only ones that don't give an allergic reaction. And now I have the EOS body lotion in Berry blossom and Delicate petals.* I guess I don't have to tell you about the cute packaging, the pictures speak for themselves. These body lotion bottles will look absolutely adorable on any vanity or bathroom shelve. But how do they perform?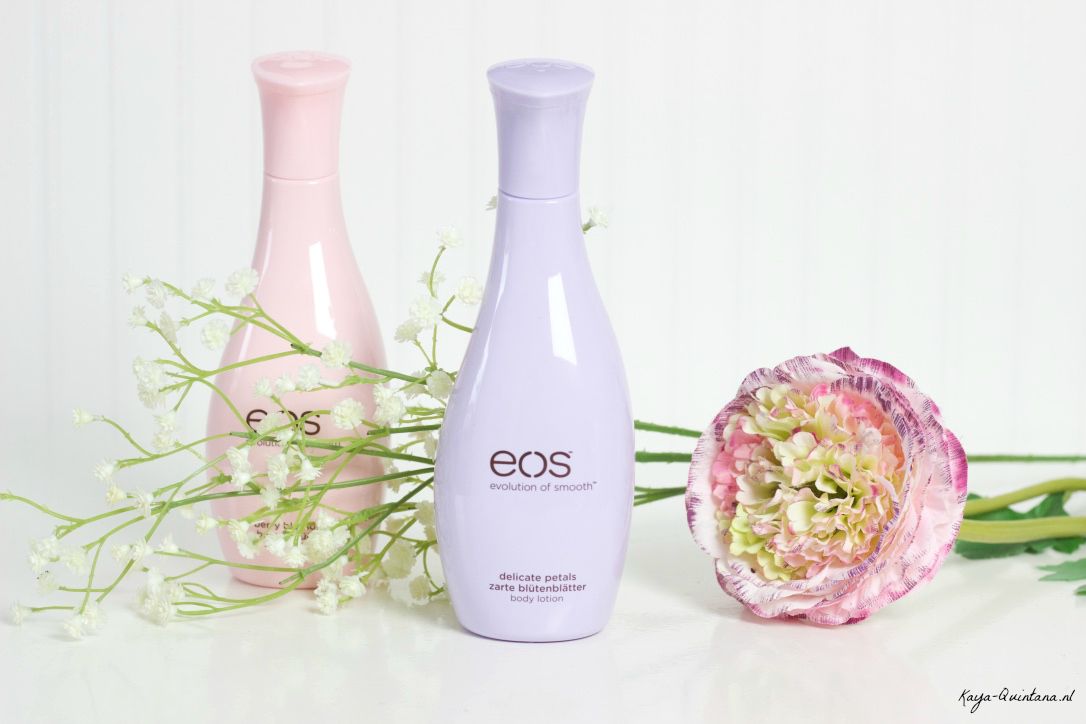 Well, the structure of the EOS body lotion is very soft and smooth. It's not as runny as I thought it would be. It's actually a little creamy and it feels very silky on the skin. It's also easy to apply. My skin is very dry but I don't like heavy body lotions. These body lotions aren't heavy at all and they soak in fast. So no sticky feeling on my skin, but a very soft and silky finish. I can put my clothes within two minutes after applying this body lotion.
So the packing and the texture are great. I also notice that my skin looks hydrated after applying the EOS body lotion. I would need to apply this body lotion twice a day, since the effect doesn't seem to last that long on my dry skin. I'm pretty lazy when it comes to applying lotion, so this could be a reason for me to use a body butter instead. They usually hydrate my skin much longer. But if you have normal skin, this body lotion should do the job.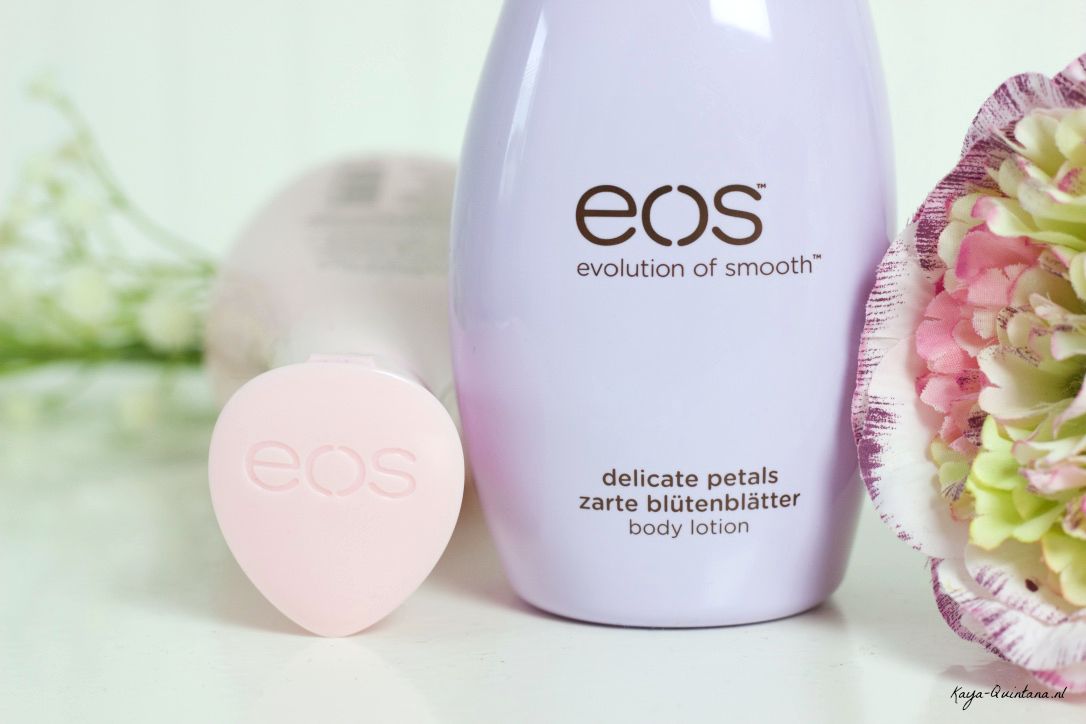 I have an allergy for certain perfumes in cosmetics, so I'm not that happy with the strong scents. Although I did not get a huge allergic reaction, I did feel a little itchy. So I won't use these body lotions too much. Be careful if you have an allergy for perfumes in cosmetics, because the ones in the EOS body lotion are pretty strong. The scents aren't really good either in my opinion. Delicate petals smells floral and Berry blossom is very fruity.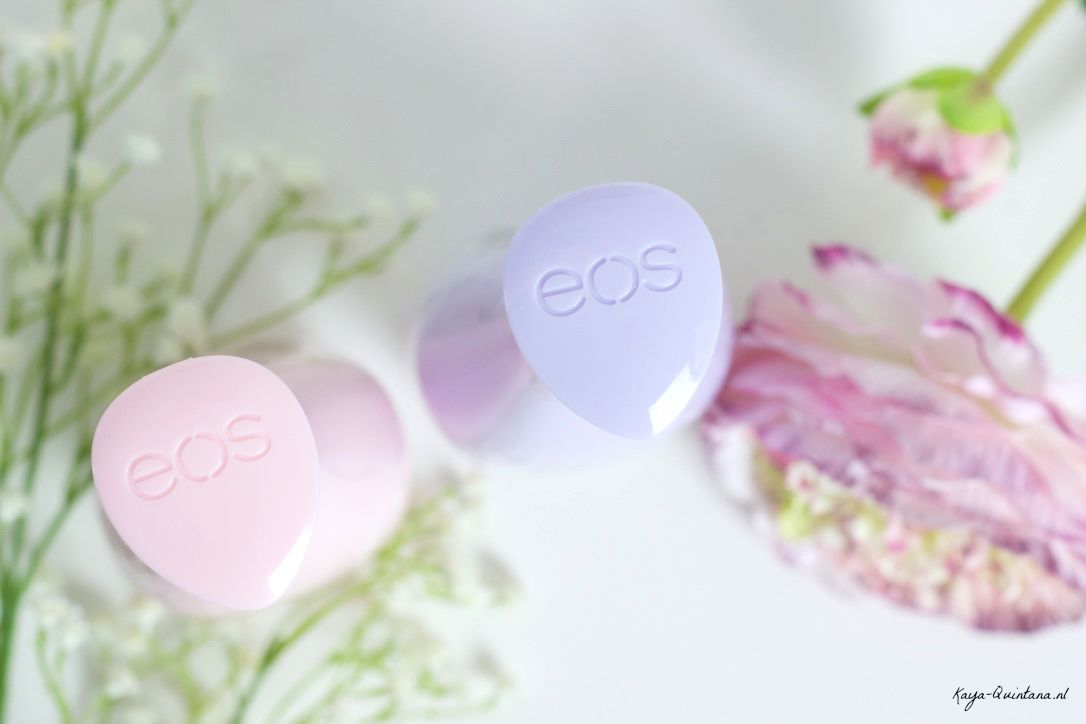 The fragrances aren't bad, they are just not the ones I would pick. To be honest, they gave me a bit of a headache because they're pretty strong. Fragrances are very personal, but I prefer very faint, soft or no fragrance in my body lotion at all. In this case the fragrances make it hard for me to use the EOS body lotion because they make my skin itchy. If they would release the same body lotion without a scent, I would definitely buy it.
I would say that these body lotions are easy to use and they feel great on my skin. If EOS would ditch the fragrances they would be perfect! Either way, you should definitely give them a try if you are looking for an affordable and hydrating body lotion. You can buy them via Douglas for €8,11 if you live in Holland. Most other countries have these body lotions available in stores or online.
What do you think of the EOS body lotion?
Kaya-Quintana
P.S. Follow me on Bloglovin for more beauty reviews.