/
Make-up: Makeup Revolution Vivid baked blush in Loved me the best
Yasss, Makeup Revolution heeft een fantastische blush. De Makeup Revolution Vivid baked blush in de kleur Loved me the best, is echt fantastisch! Ik nam deze blush mee, omdat ik hoopte dat deze zou lijken op de bekende baked blushes van Milani. Helaas kan je daar moeilijk aan komen in Nederland, dus Makeup Revolution zou een goed alternatief kunnen zijn. En naar mijn mening zijn de baked blushes van Makeup Revolution echt heel goed!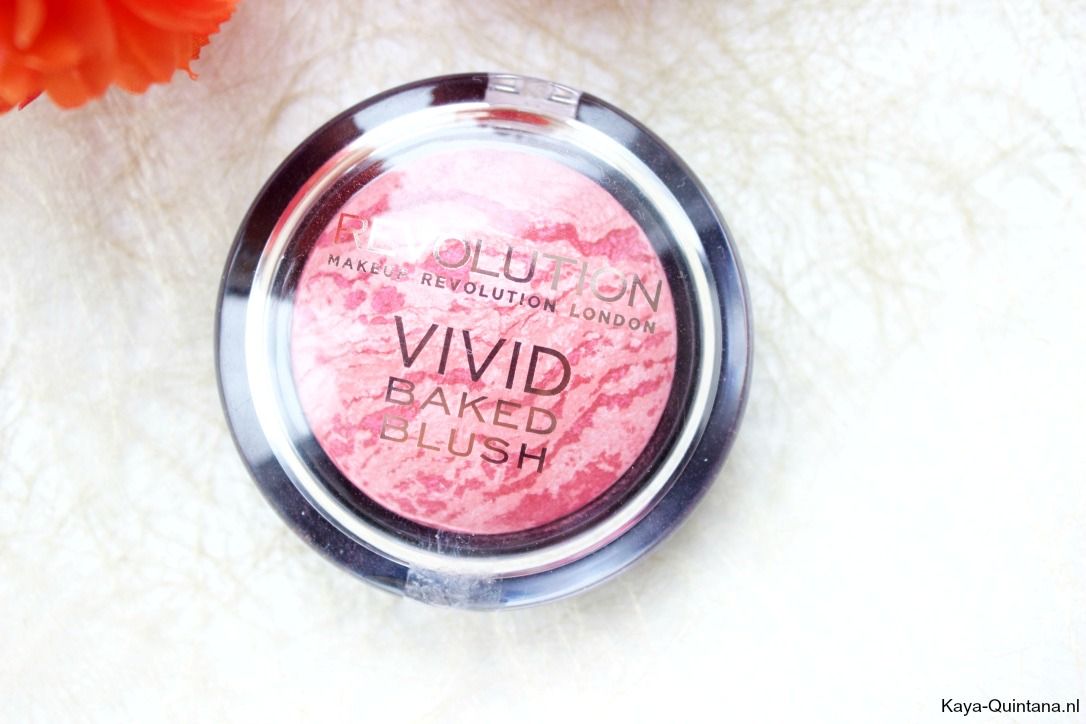 Zoals je op de foto's kunt zien is de kleur Loved me the best een mix van roze en rode tinten. De rode tinten zijn voorzien van hele kleine glansdeeltjes, waardoor je een heel zachte glans op je huid ziet verschijnen. De blush is erg gepigmenteerd en beter dan ik had verwacht. De blush pakt wel het beste over een laagje foundation. De kleur is dan ook heel mooi te vervagen en te blenden.
Ik was heel bang dat de kleur zuurstokroze zou uitvallen, aangezien dat niet een kleur is die ik mooi vind staan bij mijzelf. Echter is deze kleur roze mooi zacht en kun je er de perfecte roze wangetjes mee creëerden. Op dit moment vind ik Loved me best zelfs mooier dan mijn favoriete roze blush van Mac genaamd Pink swoon. Met name omdat deze blush van Makeup Revolution een zachte glow verspreidt en dat staat mooier op mijn drogere huid.
Omdat de blush heel gepigmenteerd is raad ik je wel aan om in laagjes te werken. Toen ik de blush voor het eerst gebruikte was ik een beetje te enthousiast en eindigde met een te roze clownswangetje. Gelukkig is de blush goed te vervagen en kon ik er nog wat van maken. Op de foto's in dit artikel heb ik de blush wat steviger aangezet. In het echt is de blush nog intenser qua kleur dan op de foto, love it!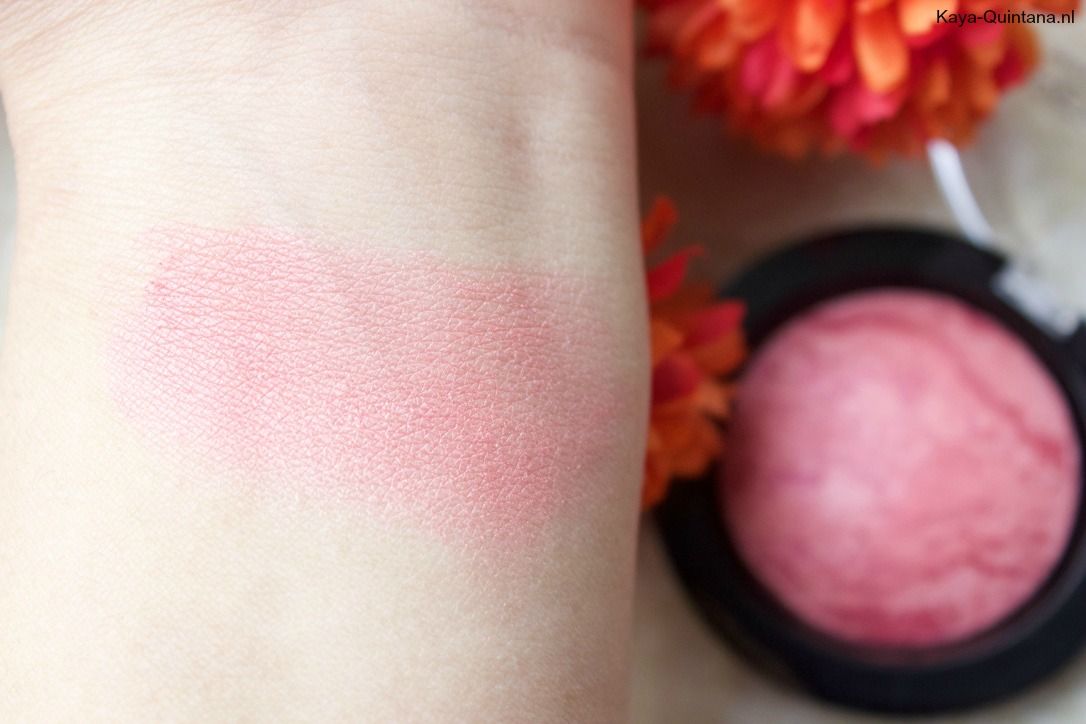 Naar mijn mening is deze blush voor €5,49 (Etos) een echte aanwinst. Eigenlijk wil ik nu alle kleuren, haha! Maar ik heb ook gezien dat er blush paletten van Makeup Revolution bestaan, daar ga ik natuurlijk achteraan. Voorlopig houd ik het even bij deze Vivid baked blush en ga ik er een aantal looks mee maken. Uiteraard ben ik ook erg benieuwd naar wat jij van deze Vivid baked blush en de swatches vindt.
Let me know,
Kaya-Quintana
P.S. Abonneer jezelf op mijn Youtube kanaal voor beauty video's, thanks!