Een paar weken geleden vroeg ik misschien ook wel aan jou op Instagram, of ik deze rode jurk moest houden. Ik twijfelde eerst een beetje over de lengte van deze rode jurk. Ik was bang dat ik door de lengte een vertekend figuur zou krijgen, maar het valt zo te zien wel mee. Veel mensen zeiden dat ik hem moest houden en ik ben blij dat ik dat heb gedaan. So I put the red dress on and I like it!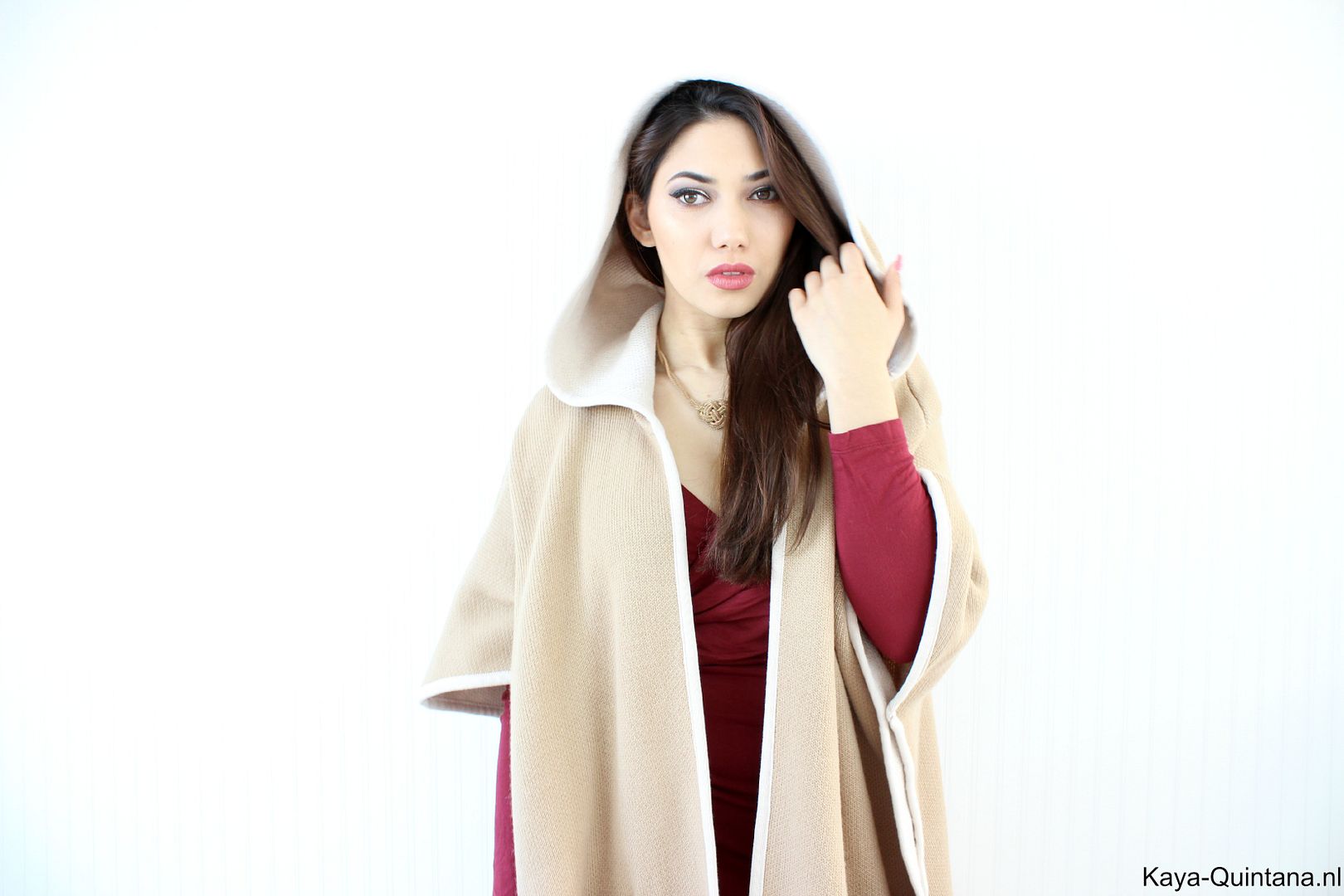 Ik denk namelijk dat iedere vrouw een rode jurk nodig heeft. Eentje die de ex-vriendjes laat huilen, haha! De kleur rood straalt namelijk zoveel kracht uit en afhankelijk van het model van de jurk, kan dat heel goed in je voordeel werken. Zelf vind ik het leuk om deze rode jurk wat stoerder te dragen. Met mijn favoriete cape van Zara maakte ik er een modern roodkapje-achtig outfit van.
De camel kleurige cape past heel mooi bij de jurk. Het is in contrast met de rode kleur van de jurk en dat vind ik mooi. Om het ietsje stoerder te maken heb ik er zwarte enkellaarsjes bij aangetrokken en die weer gematched met een zwarte clutch. Deze stijl is denk ik niet voor iedereen geschikt, alhoewel ik het erg mooi vind. Het zwierige van de cape in de mix met het strakke model van de jurk, vind ik helemaal geweldig.
Wat vind jij van deze outfit?
Kaya-Quintana
P.S. Meer fashion updates krijgen? Like en volg dan via Instagram, thanks!
Items
H&M: Rode jurk en ketting
Zara: Camel kleurige cape en enkellaarsjes
Accessorize: Zwarte clutch met studs