Tijd voor een nieuwe outfit of the day en deze keer een stoerder outfit. Ik had namelijk drie groen gekleurde broeken gekocht waaronder deze cargobroek. Voor dit artikel wilde ik graag een groene broek zonder zakken combineren met een stoerder jasje. Het zwarte jasje kocht ik ooit eens in de sale bij Zara. Volgens Zara is het een pyjama model en in de schouders zit vulling, waardoor je een mannelijker silhouet krijgt.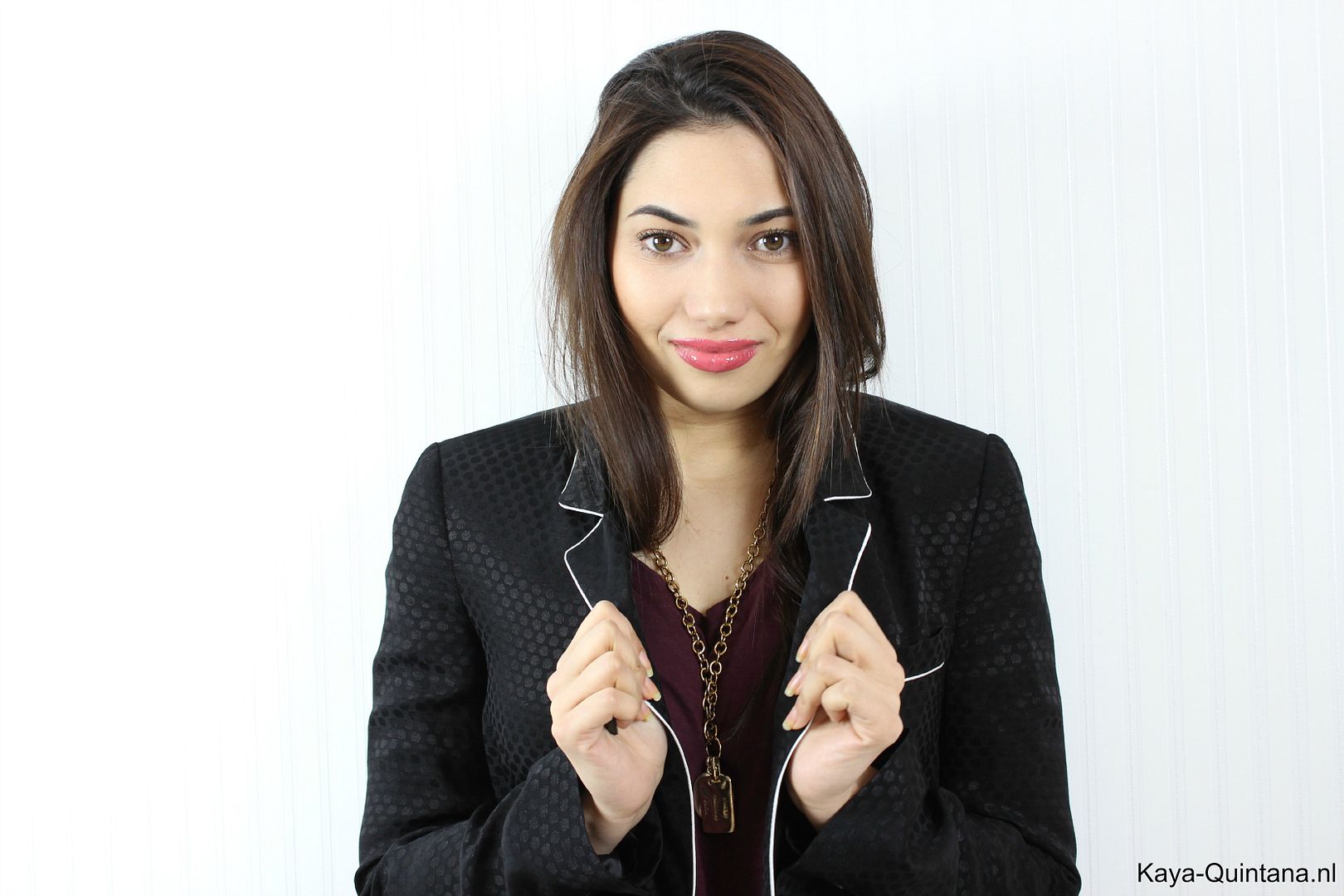 Daarnaast vind ik burgundy met groen sowieso erg mooi staan dus besloot ik een burgundy shirtje aan te trekken. Samen met de groene broek krijg je dan een mooi winterpalet. Echter zit die groene broek echt helemaal niet lekker, daar kwam ik achter tijdens het fotograferen. Het is zo'n stretchbroek van de H&M en ik irriteerde me er al heel snel aan. Deze broek bleef niet zitten en zakte constant af dus die stuur ik weer lekker terug, haha!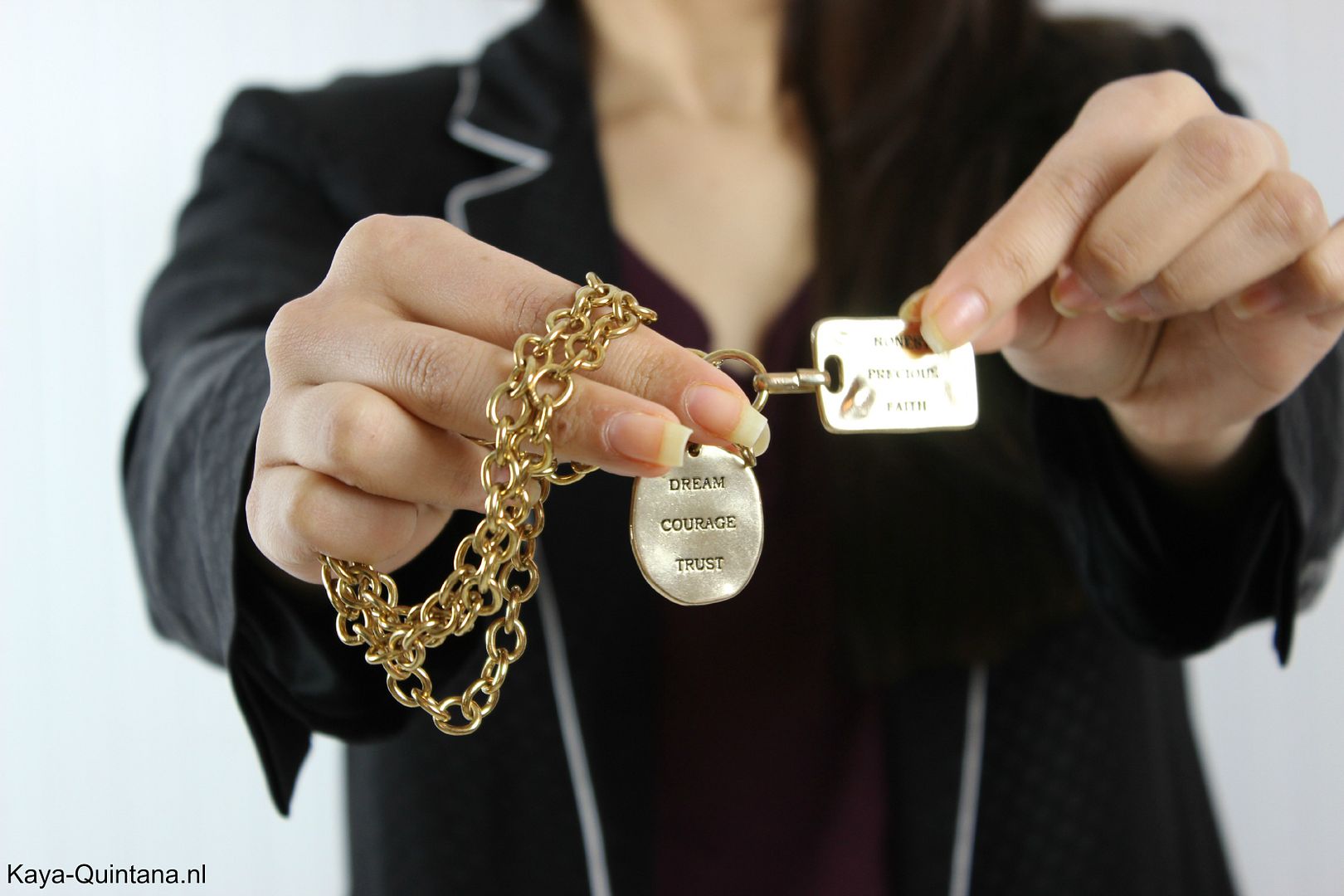 Afgezien van de broek vind ik dit wel een leuk outfit. Het is wat stoerder door het jasje maar als ik die uittrek is het weer lekker casual. Ik twijfel nog wel een beetje over de laarsjes met plateau. Ik denk dat ik die de volgende keer vervang met een elegante pump want de laarsjes vind ik net iets te zwaar ogen. Ik ben in ieder geval fan van het burgundy t-shirt, de ketting en het jasje. Die broek moet ik maar vervangen, hihi!
Wat denk jij, hit of shit?
Kaya-Quintana
P.S. Volg via Bloglovin voor meer fashion updates, thanks!
Items
H&M: Burgundy t-shirt, groene broek en ketting
Zara: Zwart jasje met witte bies
Steve Madden Girl: Zwarte enkellaarsjes