Aaah, eindelijk heb ik de 'perfect white blouse' die mooi getailleerd is. Het duurde een paar jaar maar ik heb er eindelijk eentje gevonden van het merk G-star. G-star is een merk waar ik eigenlijk nooit naar kijk als ik aan het shoppen ben. Echter vond ik bij dit merk dus de mooie witte blouse die je op de foto's in dit artikel ziet. Ik ben er heel erg blij mee want een witte blouse is echt een must have voor in elke kledingkast.
In dit geval draag ik de blouse in combinatie met mijn favoriete jeans op dit moment. Omdat deze jeans lekker licht van kleur is komt het totale outfit lekker fris over. Wat mij betreft past deze outfit echt bij de lente. Tevens zou ik deze outfit dragen naar een zakelijke afspraak of een dagje theeleuten met vriendinnen. Dat is wat mij betreft de kracht van de witte blouse, je kunt er één dragen voor elke gelegenheid.
Wat vindt jij van deze outfit met witte blouse?
Kaya-Quintana
P.S. Meer fashion updates ontvangen? Like en volg dan via Instagram, thanks!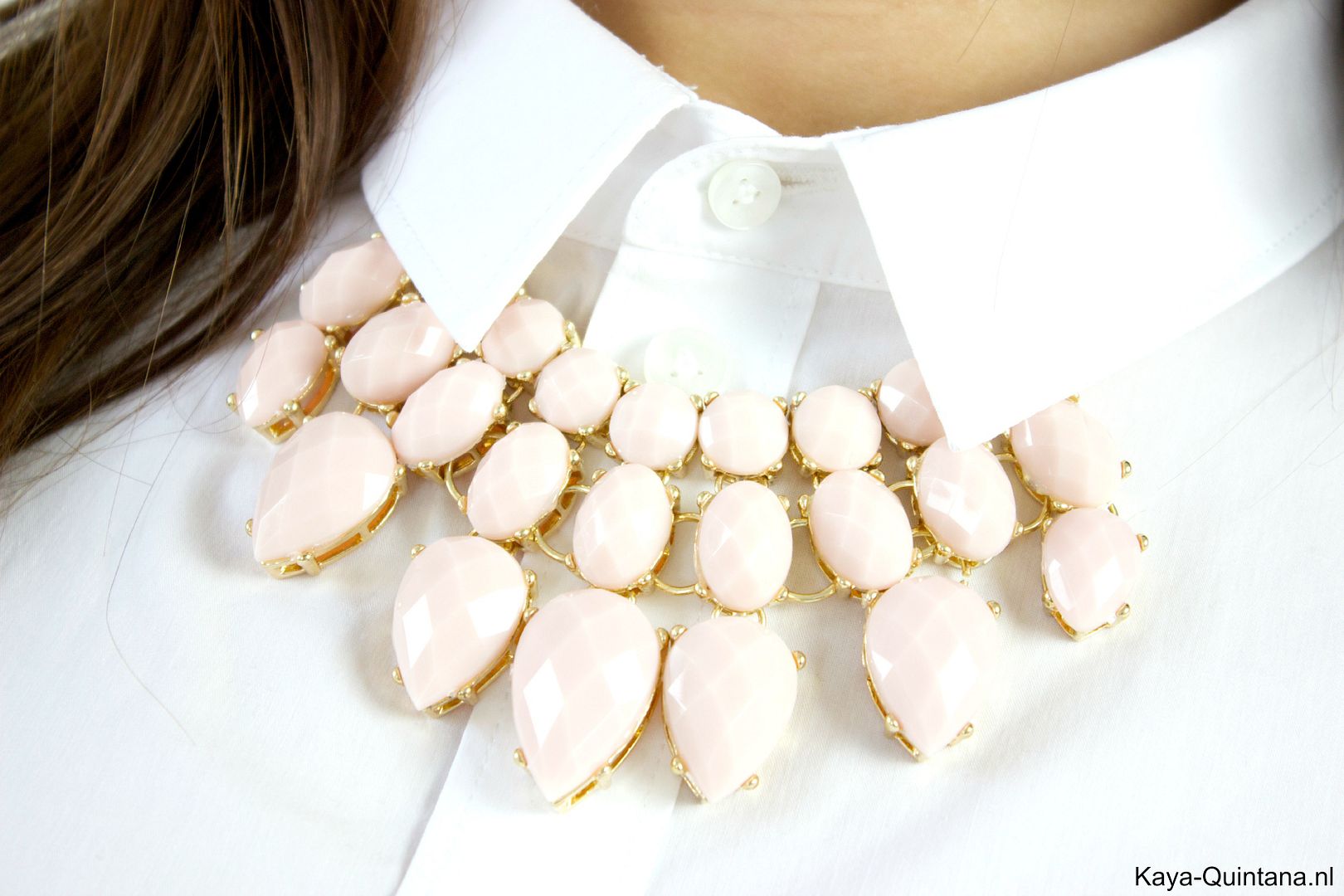 Items
G-star: Witte blouse
H&M: Ketting en jeans
Zara: Sandalen met naaldhakken
Furla: Candy bag in dragon fruit